nhgov
NH Executive Council nixes regional commuter rail plan
The NH DOT sought more time for a federally funded feasibility study. The council said no.
(The Center Square) – The New Hampshire Executive Council has nixed a plan to connect Boston's commuter rail system to the Granite State, which some have described as a "boondoggle" for the state's taxpayers.
The Republican-controlled council voted 3-2 on Wednesday, Dec. 21, not to approve an amendment to the nearly $5.5 million contract with an engineering firm, which is conducting a federally funded analysis of the project feasibility.
Council members who opposed the extension argued the project isn't financially viable, and argued it would result in higher taxes for the state's inflation-wary residents.
"I think it is time to stop the bleeding in this project," Councilor David Wheeler, a Milford Republican, said ahead of the vote. "I don't think this is going anywhere."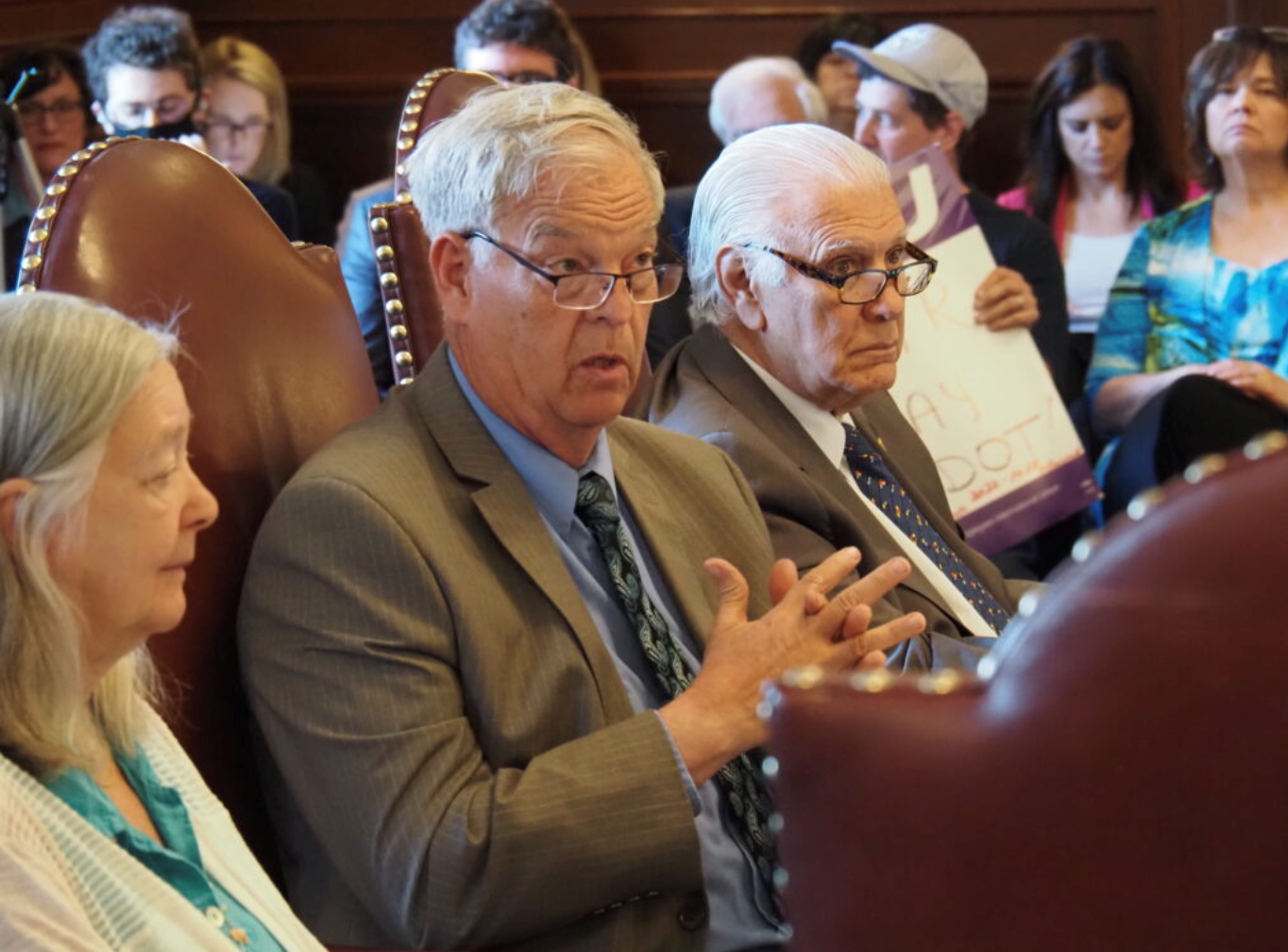 The state Department of Transportation had requested the extension from January 2023 to September 2023, saying the consulting firm needed more time to complete the project.
Council members rejected the extension despite having previously approved the contract with AECOM Technical Services Inc. in December 2020 to conduct preliminary engineering and design for the project.
In a request to the council, acting NH DOT Assistant Commissioner William Cass said the consulting firm needed more time to seek approvals from local governments, including Manchester and Nashua, get authorization from the Federal Transit Administration, and negotiate purchases of large tracts of land from property owners.
He said the work is about 72% complete, with a remaining balance in the contract of more than $1.5 million, all of which is federally funded.
Get the memo.
Keep tabs on NH politics with updates straight to your inbox.
Sign up for free
The proposal, which has been discussed for years, calls for extending existing commuter rail service from Lowell, Massachusetts to Nashua and Manchester in New Hampshire to provide commuters with more options.
The rejection of the contract extension was praised by a conservative fiscal watchdog group, which said the project would be a "boondoggle" for New Hampshire taxpayers.
"Putting an end to this expensive fantasy now is the right move," said Greg Moore, state director of the New Hampshire chapter of Americans for Prosperity. "Granite Staters know the state needs 21st century transportation solutions, not projects that benefit few residents but cost us hundreds of millions of dollars."
The Josiah Bartlett Center for Public Policy, a fiscally conservative think tank, pointed out that New Hampshire's partner on the project, the Massachusetts Bay Transit Authority has "disastrous safety records and massive financial deficits" that prompted a federal investigation.
"The justification for building a costly commuter rail line from Boston into New Hampshire is evaporating rapidly," the group said in a recent blog post. "No organization with such a dismal performance record should be given additional responsibilities, much less trusted with the lives of Granite State commuters."
This story was produced by The Center Square, a project of the Franklin News Foundation. (The headline and related links on this page were added by Granite Memo.)