nhgov
Think of these 3 audiences as you watch Sununu's inaugural address
A preview provided by the governor's office suggests he's got a message for the Granite State ... and perhaps beyond.
---
CONCORD — The inauguration speech that Gov. Chris Sununu is slated to deliver Thursday comes at a key moment for both New Hampshire and its chief executive.
Sununu, who handily won reelection to a fourth two-year term, can use his remarks to help set the state's political tone for the coming biennium. He also can nurture his image as a rising Republican star on a national stage. A preview of the inaugural address provided by Sununu's office suggests he's prepared to do both.
In that case, Sununu has three audiences to reach: (1) his nearly 1.4 million constituents, (2) his fellow elected officials in Concord, and (3) his potential boosters outside the Granite State.
As you listen to Sununu's address, consider whether his message is likely to resonate with each of these three groups.
1. His constituents
Sununu's reelection in November came as no surprise. Polling showed him with high favorability and a strong edge over his Democratic challenger. He wound up winning by more than 15.5 percentage points.
Now that the election has passed, Sununu has an opportunity. He can fire up his base with a red meat buffet for the 353,000 voters who backed him in 2022. Or he can try to reach some of the million other Granite Staters who either supported his opponent or didn't vote.
Excerpts provided by Sununu's office suggest his speech may lean toward the latter and emphasize a peacebuilding message.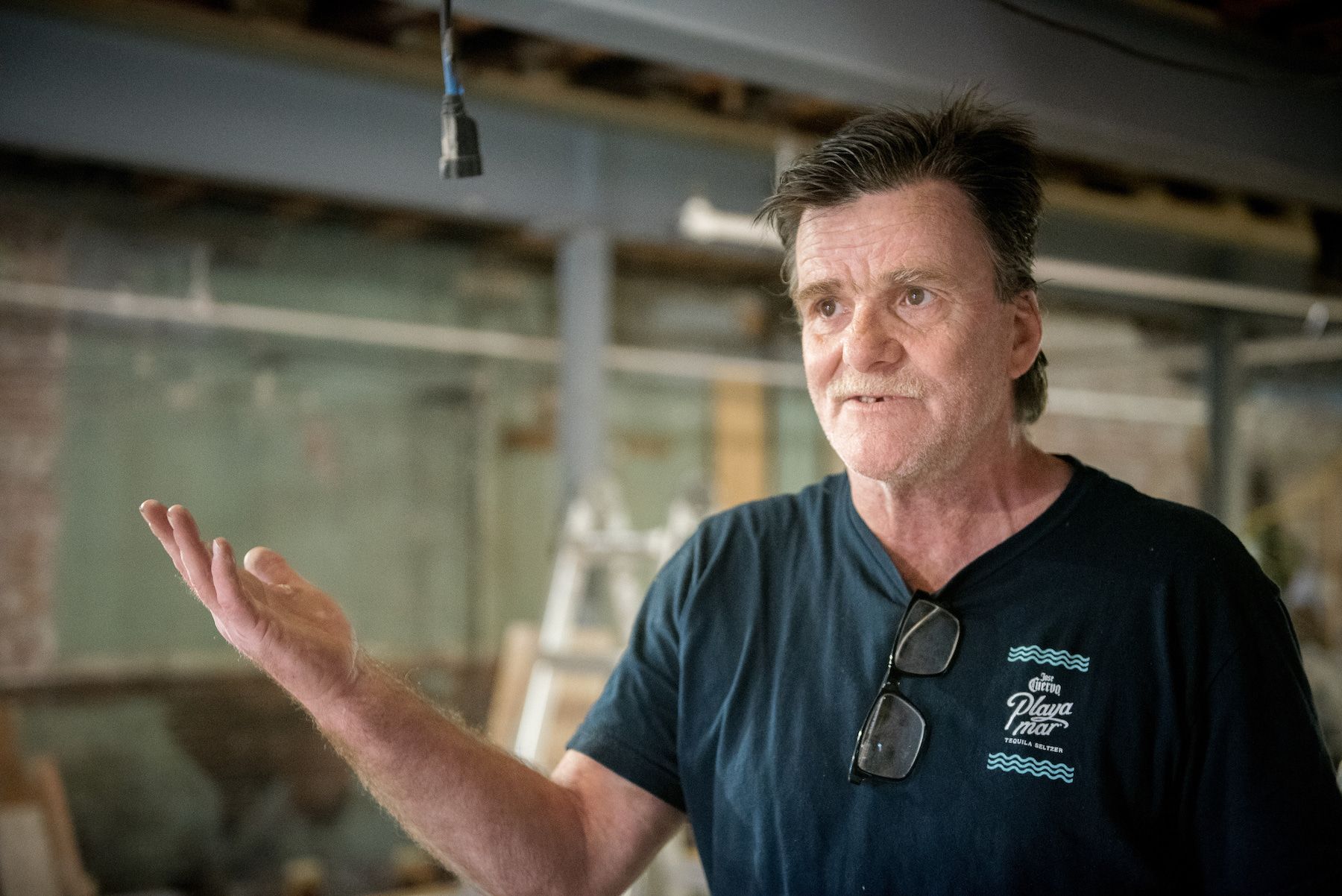 Aside from overt calls for bipartisanship, listen for the way Sununu talks about "the individual" in relation to the state.
"We have provided leadership that puts The Individual ahead of The System," he's expected to say. "Our priorities must not be about Government, but about ensuring that everyone — regardless of income, gender, race, or religion – has the same opportunities to succeed as their neighbor. Simply put — New Hampshire is the envy of the nation, the gold standard of states, and #1 place in America to live, work, and raise a family."
2. His fellow officials
Republicans held onto their majorities in both NH legislative chambers and on the Executive Council after November's election, so Sununu continues to enjoy the benefits of his party's trifecta — for the most part.
The margin in the NH House has tightened considerably since last session. There are now 201 Republicans, 197 Democrats and two open seats headed for special elections. So the State House vibe has shifted as well. It remains to be seen whether that will foster a more bipartisan sensibility in Concord or just spark fireworks.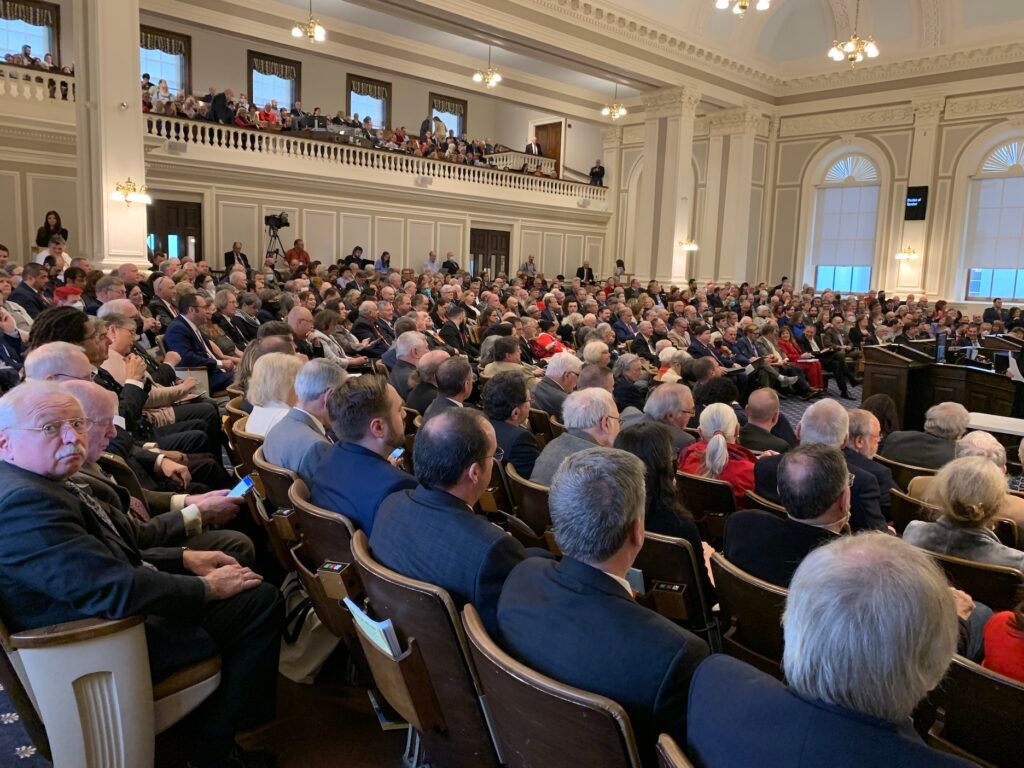 That's the context in which Sununu will call on lawmakers to adopt a mindset of cooperation and compromise, according to his office.
"We can have our disagreements," he'll say, "but it is incumbent upon all of us to not let those disagreements get in the way of individual opportunity. ... This year, let's commit to find compromise where we can, disagree amicably when we must, and always remember that the people of this state are counting on us to deliver."
3. His potential boosters
For awhile now, Sununu has caught the eye of high-powered Republicans at the national level. Some urged him to challenge Democratic U.S. Sen. Maggie Hassan for her seat in 2022, but he rebuffed their overtures. Now it's reasonable to wonder what he'll do in 2024.
People keep asking him whether he'll run for president, and he keeps responding that his focus is on his state, right now — exactly what a governor should say if he wants people to keep asking whether he'll run for president.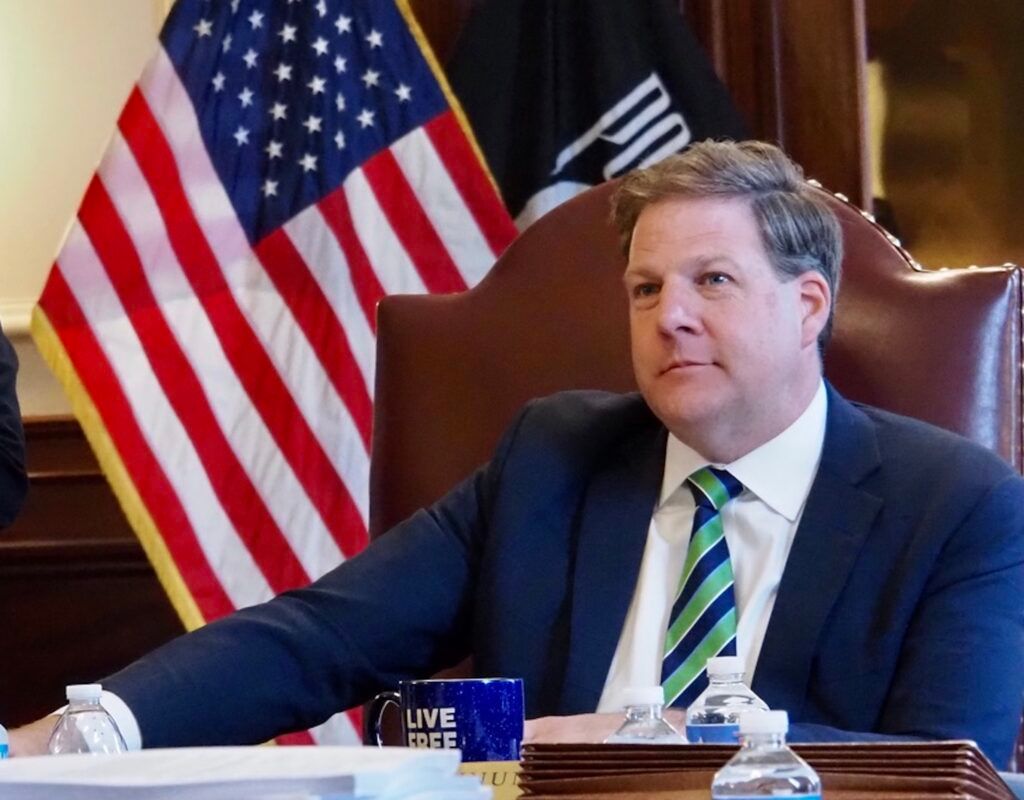 Regardless of whether Sununu actually wants to jump into the GOP primary to take on former President Donald Trump, he's been leaning into the national media spotlight, with speaking engagements, Sunday morning interviews, and an hourlong CNN special.
So even if his inaugural address doesn't garner immediate media attention outside the region, safe money says influential people will be watching. Keep that third audience in mind when Sununu refers to lawmakers from other states or alludes to the national energy crisis.

"From their positions of power at state houses across this country to the halls of Congress in Washington, too many politicians think they know better than the citizens who voted them into office," he's expected to say. "As a result, big government politicians are losing sight of why they were elected and who they are accountable to."
Sununu's office said his speech will also highlight New Hampshire's recent successes, promote civics, and defend the state's first-in-the-nation presidential primary.
A livestream provided by the NH House of Representatives is slated to begin at 11:15 a.m., with Sununu's remarks to follow at about noon. The speech will also be broadcast by WMUR and NHPR.