📝
This is your midweek memo.
Not a member? Sign up for free to
get the memo
straight to your inbox.
A notably thinner former U.S. Secretary of State Mike Pompeo gave a speech Tuesday morning at a "Politics & Eggs" event in Manchester, making a traditional pitstop for future presidential candidates testing the Granite State waters.
Aside from acknowledging his own weight loss and his possible future candidacy, Pompeo delivered a pointed rebuke of President Joe Biden's administration, sketching out a line of political criticism that might become his central argument for why voters should pick him over Biden in 2024.
Pompeo, 58, served as CIA director then secretary of state under former President Donald Trump, who may himself run for election again in 2024. WMUR published the full video from Pompeo's comments. Here are highlights from what has been reported:
More presidential hopefuls on their way
Nikki Haley to campaign in NH this week. The former SC governor and UN ambassador will support Gov. Chris Sununu and U.S. Senate nominee Don Bolduc, the top two Republicans on the ballot. "Haley will team up with Sununu on the campaign trail in New Hampshire on Thursday evening, and she'll join Bolduc for events on Friday." Haley could be a GOP presidential hopeful in 2024. (Paul Steinhauser for Fox News)
Ted Cruz plans major 2022 campaign swing. "Cruz will travel to 17 states to campaign for GOP candidates this fall, including three states — Iowa, New Hampshire and Nevada — which are home to early contests on the GOP presidential nominating calendar." Cruz will campaign (again) alongside NH01 nominee Karoline Leavitt. (Alex Isenstadt for Politico)
Other possible GOP presidential hopefuls who have visited New Hampshire recently include former Vice President Mike Pence, Sen. Tom Cotton of Arkansas and Maryland Gov. Larry Hogan. Pence spoke at "Politics & Eggs" in August, and Hogan will do so in October.
Should Sununu be on that #fitn list?
Sununu's name was floated on "The View" as a potential presidential candidate. Alyssa Farah Griffin, a former press secretary for Vice President Mike Pence and special assistant to President Donald Trump, recently joined the show as a conservative host. On Tuesday, Griffin listed a few people she thinks could run as "credible" Republicans in 2024. "We've got some [candidates] if they're willing to challenge Trump," she said. "I'd love to see Nikki Haley, I'd love to see Liz Cheney. I'd love to see Chris Sununu." (Claire Spellberg Lustig for Primetimer; ABC's "The View")
Gubernatorial candidates disagree on education funding. During a forum on disability policy, Sununu and Democratic challenger Dr. Tom Sherman spoke in separate interviews about the state's Education Freedom Accounts and other topics. Sherman said he disagrees with the very idea of using EFAs to send public education funds to private and religious schools. Sununu pushed back. "Do you see schools standing up and saying this program is bankrupting us? ... Nope," Sununu said. (Paula Tracy for InDepthNH; see also Kevin Landrigan for Union Leader, and WMUR)
Get the memo.
Keep tabs on NH politics with updates straight to your inbox.
Sign up for free
Counting and recounting
Challenger concedes Belknap County sheriff race after recount. Mike MacFadzen had requested a recount after initial results showed he lost to incumbent Sheriff Bill Wright by just 152 votes in the GOP primary. "The town we had a concern with was Barnstead. I requested they count that town. They did, the count came in and it was accurate," MacFadzen said. Both MacFadzen and Wright attended the recount at the state archives. (Jon Decker for The Laconia Daily Sun)
NH Secretary of State's Office "looking into" more vote-counting concerns in Windham. "In the end, the final reported results were nearly identical to those reported on election night, with just a couple of votes net difference. So, why the moving-target tally? Town officials struggled to offer a cogent explanation" (Damien Fisher for NHJournal). Note that Windham was one of three sites where an election monitor was appointed to observe the state primary after issues were identified in past elections; the monitor is slated to submit a report to the state within 30 days (Amanda Gokee for NH Bulletin).
Don Bolduc on Maggie Hassan's abortion focus: "Get over it." During an interview with WMUR, the GOP nominee railed against the Democratic incumbent for her focus on abortion rights, instead of the economy and inflation. Her views, he said, "are not consistent with the average Granite Stater." A recent poll found that 58% of NH registered voters oppose the U.S. Supreme Court's recent ruling overturning the constitutional right to abortion. (Adam Sexton for WMUR, poll)
More election-related headlines
---
Schools and education
Litchfield residents call for resignations over school budget deficit. "Amid calls from residents for the superintendent and board members to resign, Litchfield's school board voted to withdraw more than $800,000 from two capital reserve funds to cover for a mistaken assumption by the district's former business administrator." That will exhaust the funds Litchfield has been saving up since 2020 for a new elementary school. (Paul Feely for Union Leader)
More ed-related headlines: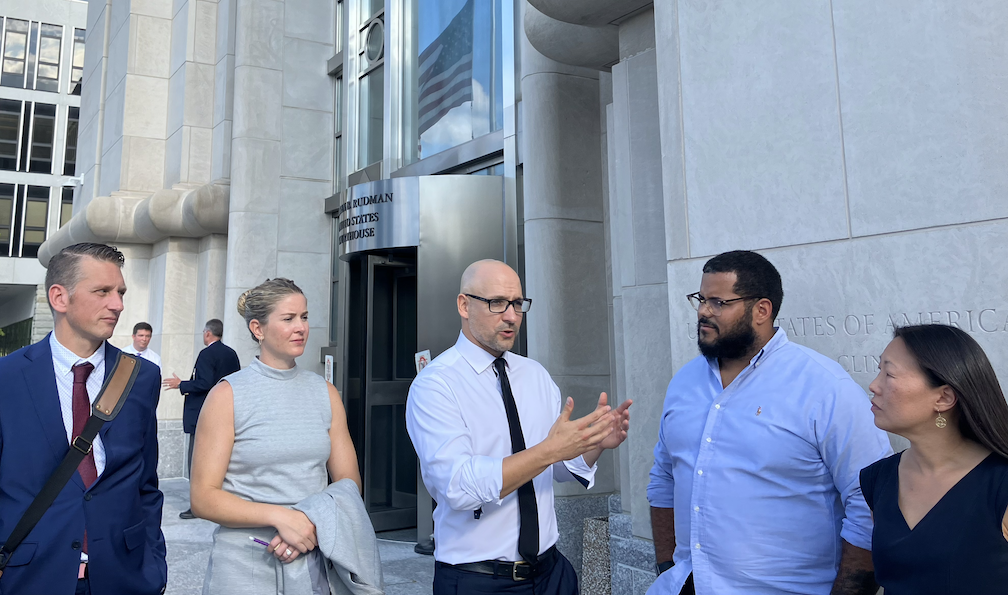 ---
Trends and events
Holocaust memorial event switches to virtual-only format due to high demand. The host had expected about 200 audience members for an in-person event at Keene State College but now expects more than 400 after a surge in registrations. Filmmakers Ken Burns and Sarah Botstein will give a lecture on their film, "The U.S. and the Holocaust." The event will now be a Zoom webinar. (Trisha Nail for Keene Sentinel, Event registration)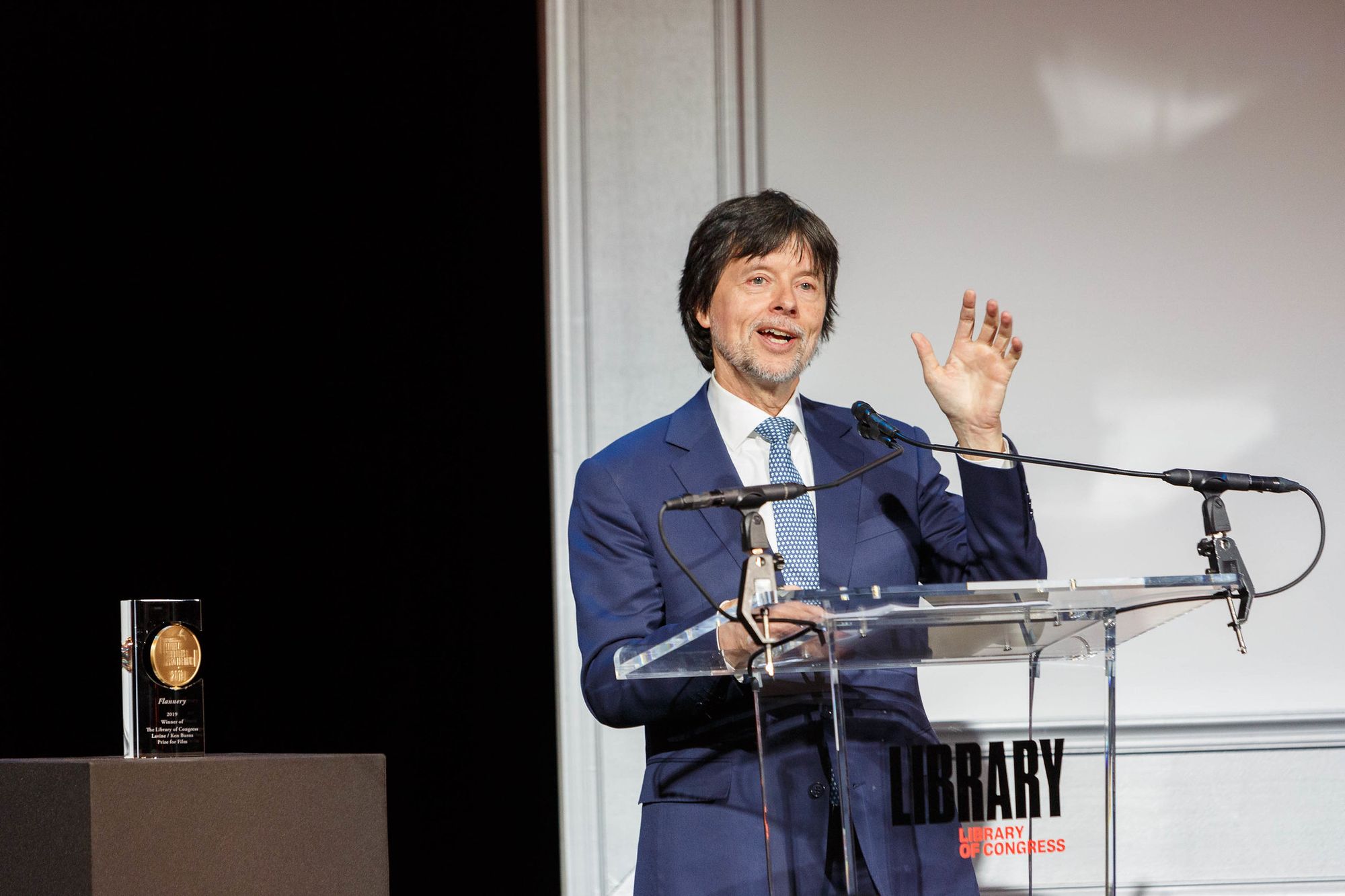 Lebanon and NH leaders reach tentative deal toward creation of riverfront park. The plan calls for Lebanon to buy 7 acres of state-owned riverfront property for recreational use. A purchase price has not yet been determined. (Patrick Adrian for Valley News)
Reverberations from Croydon town meeting felt as November election looms. "Croydon's now-infamous town meeting was more than six months ago. But the organizing effort to overturn the vote" – i.e., to undo an earlier vote that had cut the school budget in half – "didn't end at the special school district meeting in May, when voters moved to fund schools at the level proposed by school administrators. ... 'We understand this wasn't just a one-time battle,' " said parent Meghan Pike. (Josie Albertson-Grove for Union Leader) #nhleg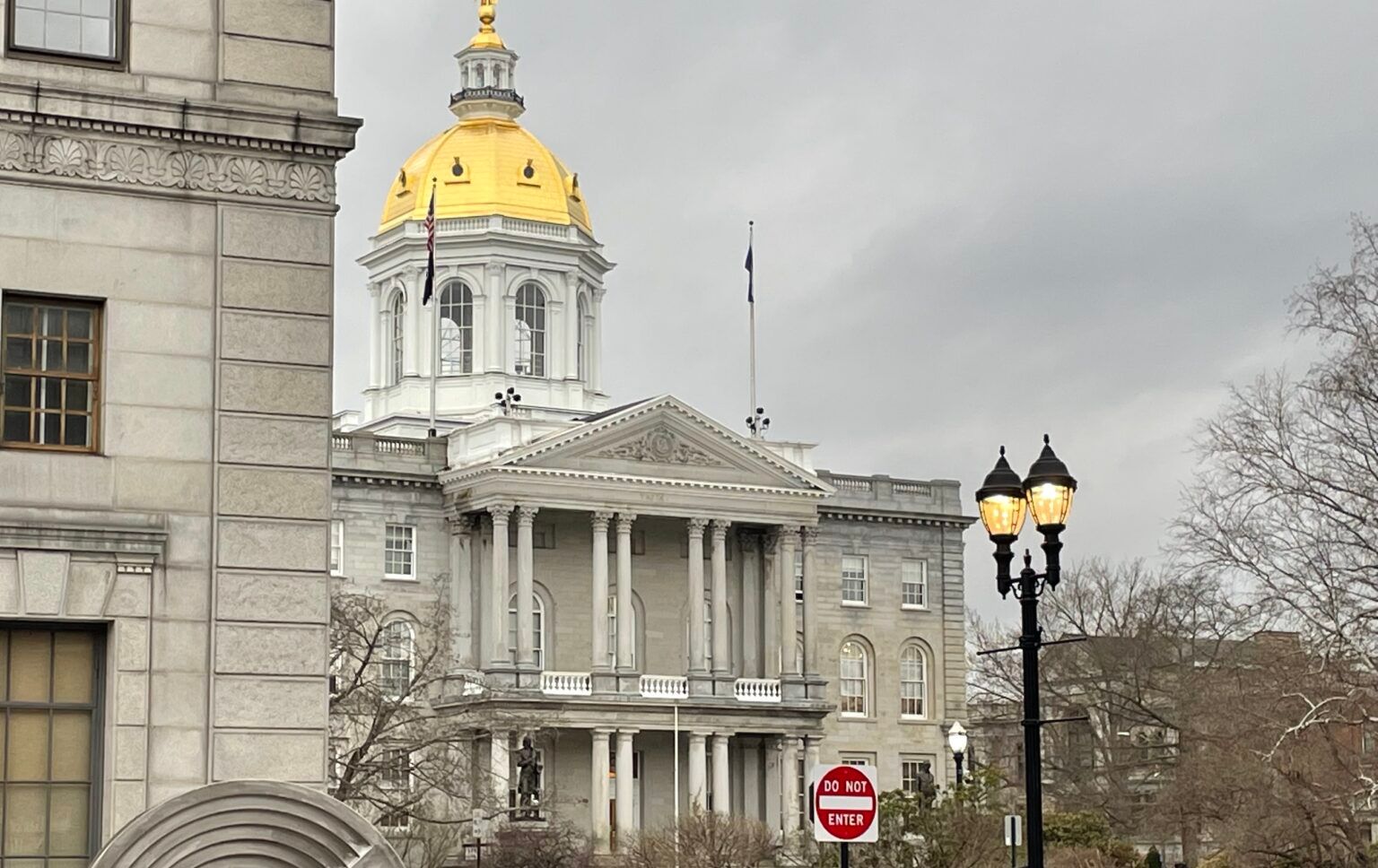 More headlines:
---
Have feedback? Contact editor Steven Porter: steven@granitememo.com.