newsletter
NH Secretary of State on DNC's 2024 primary plan: 'Absolutely not.'
Also: Leaders leaving NH GOP posts; voter confidence committee still revising final report; an unusual recount appeal has been dropped.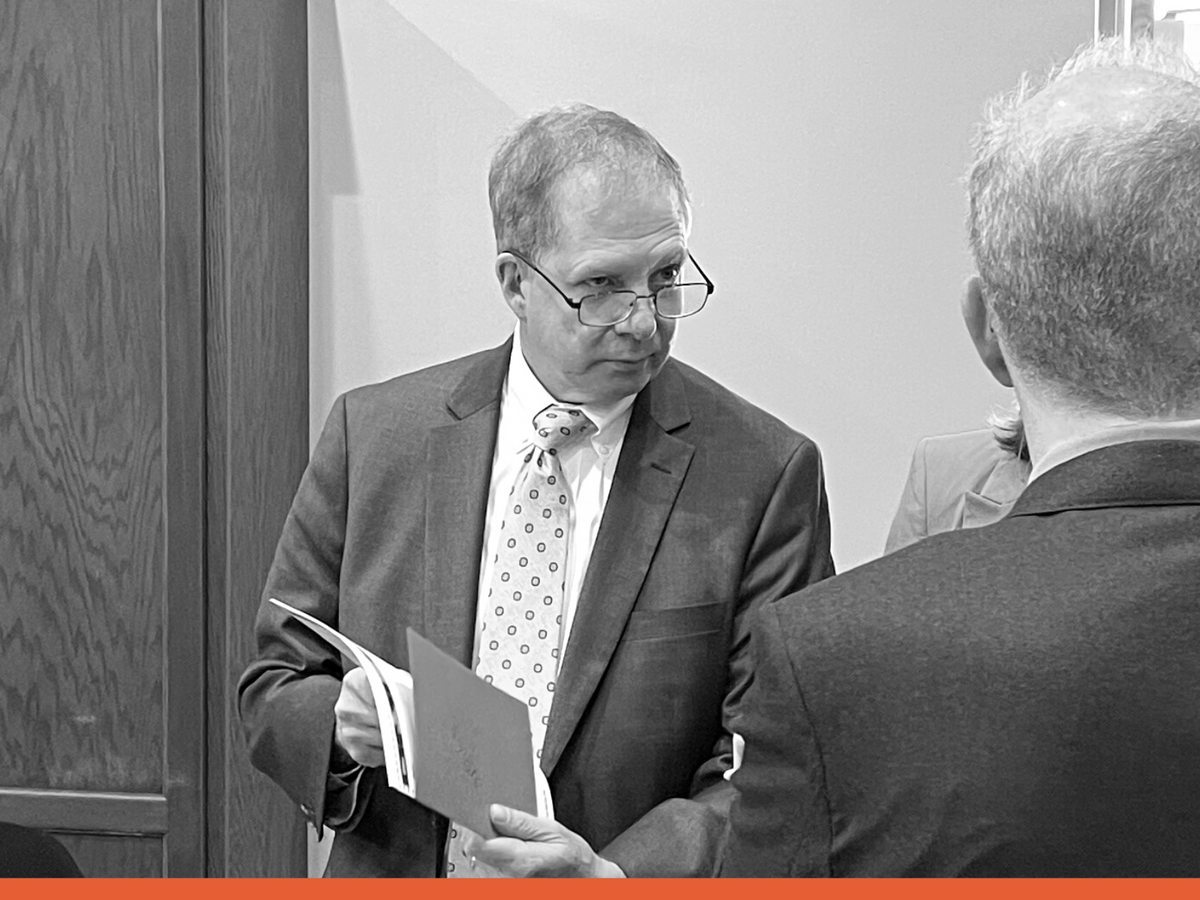 So, uh, things have gotten a bit testy between the Democratic National Committee and the #fitn crowd here in New Hampshire. As things stand today, we could be on our way to a zero-delegate pirate primary. 🏴‍☠️
First, the highlights:
📅 The DNC wants NH to share second-in-the-nation primary.
🚫 No way no how, says Secretary of State David Scanlan.
✍🏻 Long-awaited voter confidence report still a ways away.
🐘 Chair and vice chair of NH GOP won't seek reelection.
🧮 Gargiulo drops post-recount appeal, plans to say more.
---
📅 What was decided
The DNC Rules and Bylaws Committee voted Friday to move forward with a 2024 presidential nominating calendar that would deprive New Hampshire of its century-old first-in-the-nation tradition. The full DNC still needs to sign off on the recommendation.
Under the DNC's plan, the 2024 Democratic presidential primaries would be held in South Carolina on Feb. 3, in New Hampshire and Nevada on Feb. 6, in Georgia on Feb. 13, and in Michigan on Feb. 27.
Notes from what's been reported:
News broke Thursday evening that Biden would recommend the DNC pick South Carolina to vote first. That drew an outpouring of indignation from New Hampshire leaders, who vowed to buck Biden's plan and keep the NH tradition alive.
---
🚫 What Scanlan said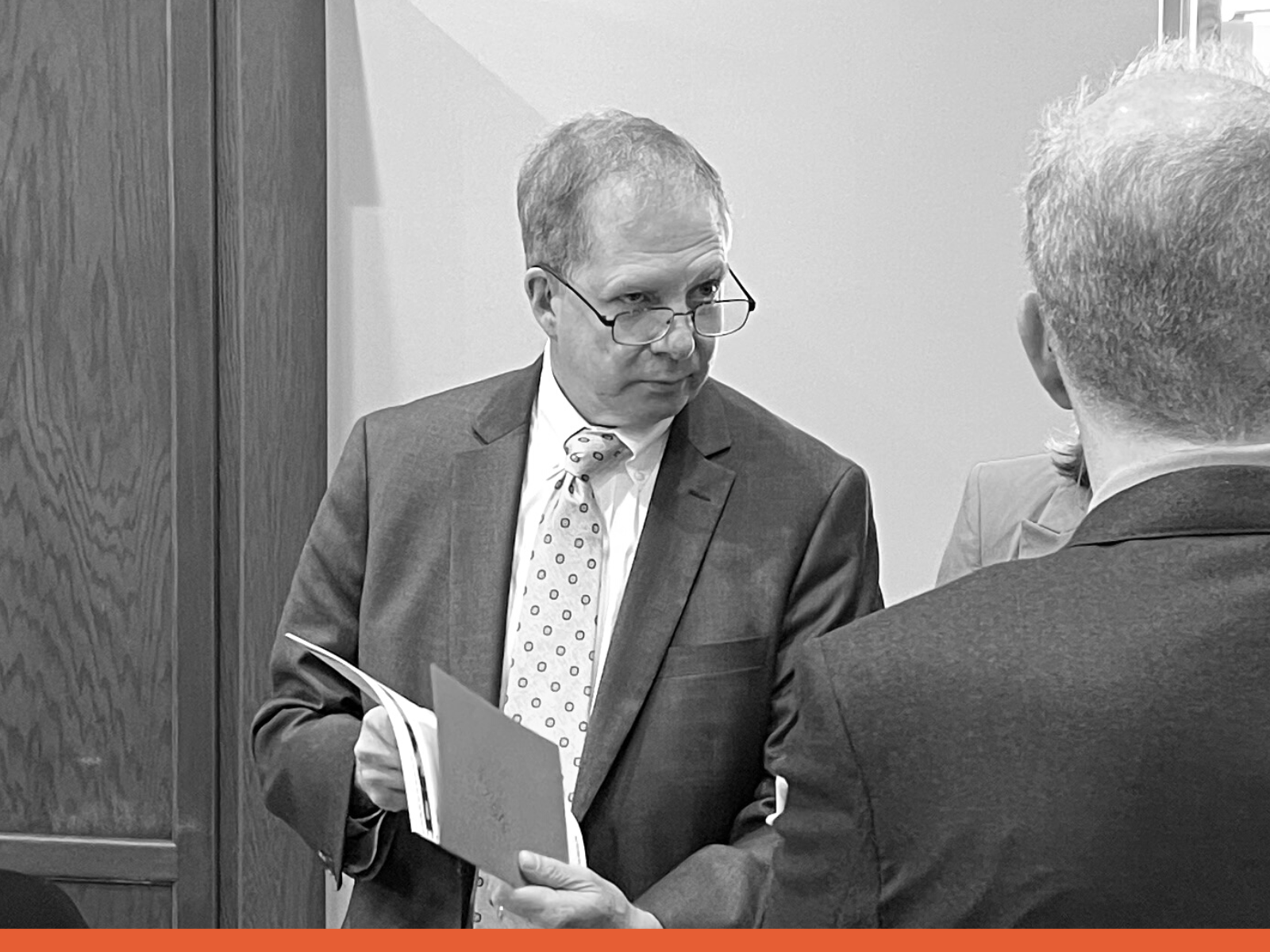 When asked about the DNC's efforts to pressure New Hampshire to end its first-in-the-nation primary, NH Secretary of State David Scanlan said Friday he's prepared to endure as much pressure as Democrats think they can exert.
Is there any scenario in which he'd collaborate on a calendar that doesn't put the NH primary first? "Absolutely not," he said.
To be fair, Scanlan really doesn't have an option to cave to the DNC's demand. He's required by state law to schedule the NH primary at least seven days prior to any similar contest.
But defending the primary isn't all about following clear-cut directions, according to James Splaine, a Democrat who sponsored that 1975 law. Splaine said there's a certain finesse as well, one which former Secretary of State Bill Gardner mastered.
Gardner, a Democrat, retired in January after 45 years in a job that earned him recognition as "guardian" of the NH primary. Whenever another state sought to jump the line and vote earlier in the process, Gardner knew just how to work the phones and take control of the calendar, Splaine said.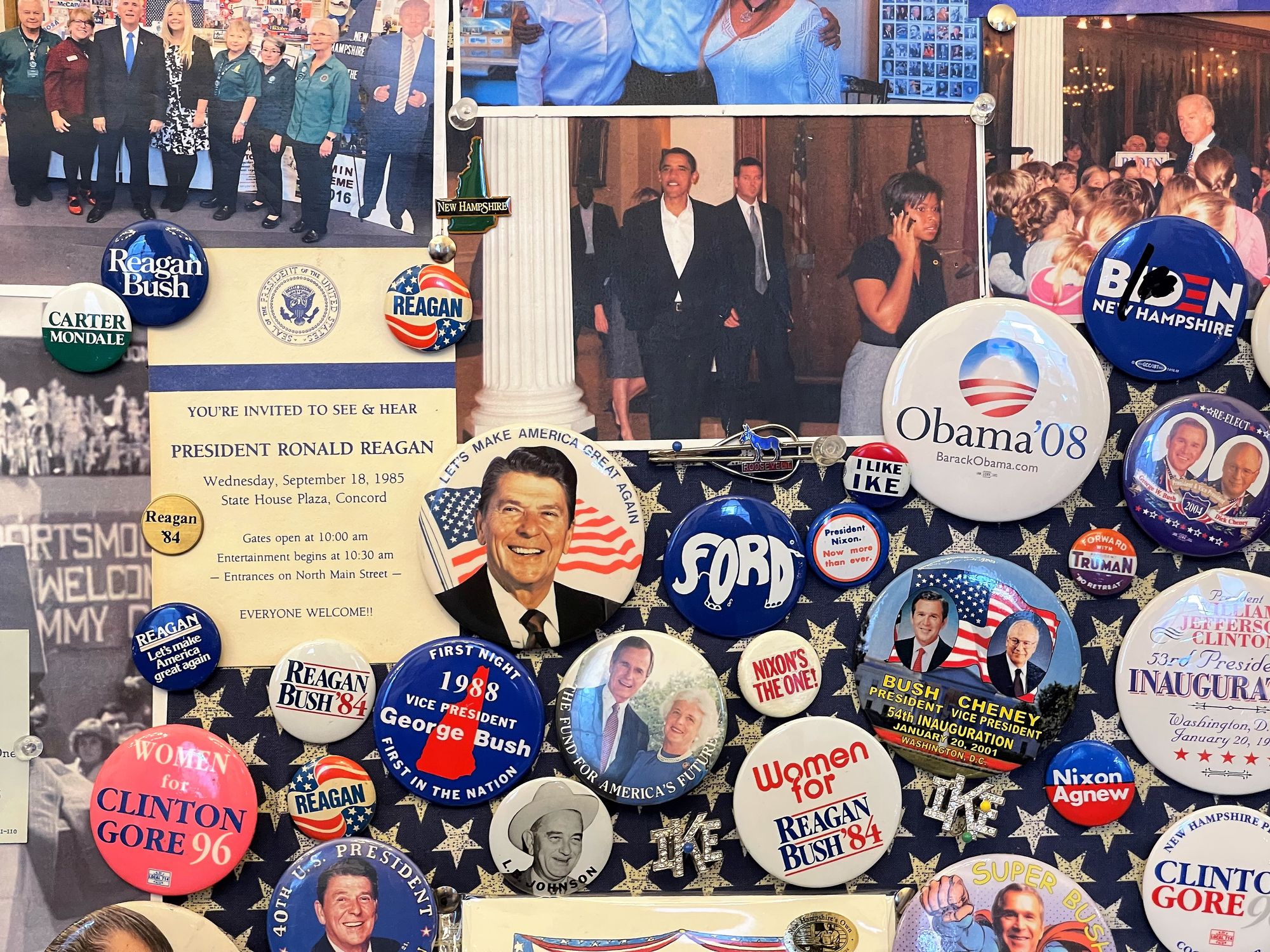 Scanlan, a Republican, served as deputy to Gardner for years and now faces a major test in the face of the DNC's provocations — that is, if he can persuade enough state lawmakers to reelect him when they meet for Organization Day on Wednesday.
Scanlan faces a challenge from Democrat Melanie Levesque, a former state senator who's said she'll implement "common-sense reforms" to save taxpayer funds, protect New Hampshire's first-in-the-nation presidential primary and defend against anti-democratic attacks.  
When asked Friday afternoon about how his approach to defending the primary will compare to Gardner's, Scanlan said he'll watch and listen closely then take action when the time is right.
"It's still early in the process, and the action of the DNC is just one step. There's probably going to be more," he said. "We'll have to wait and see if other states decide not to follow the calendar established by the DNC and decide to move their primaries up, too — so we'll wait and see what the landscape looks like and then make decisions based on that."
---
✍🏻 Confidence report unfinished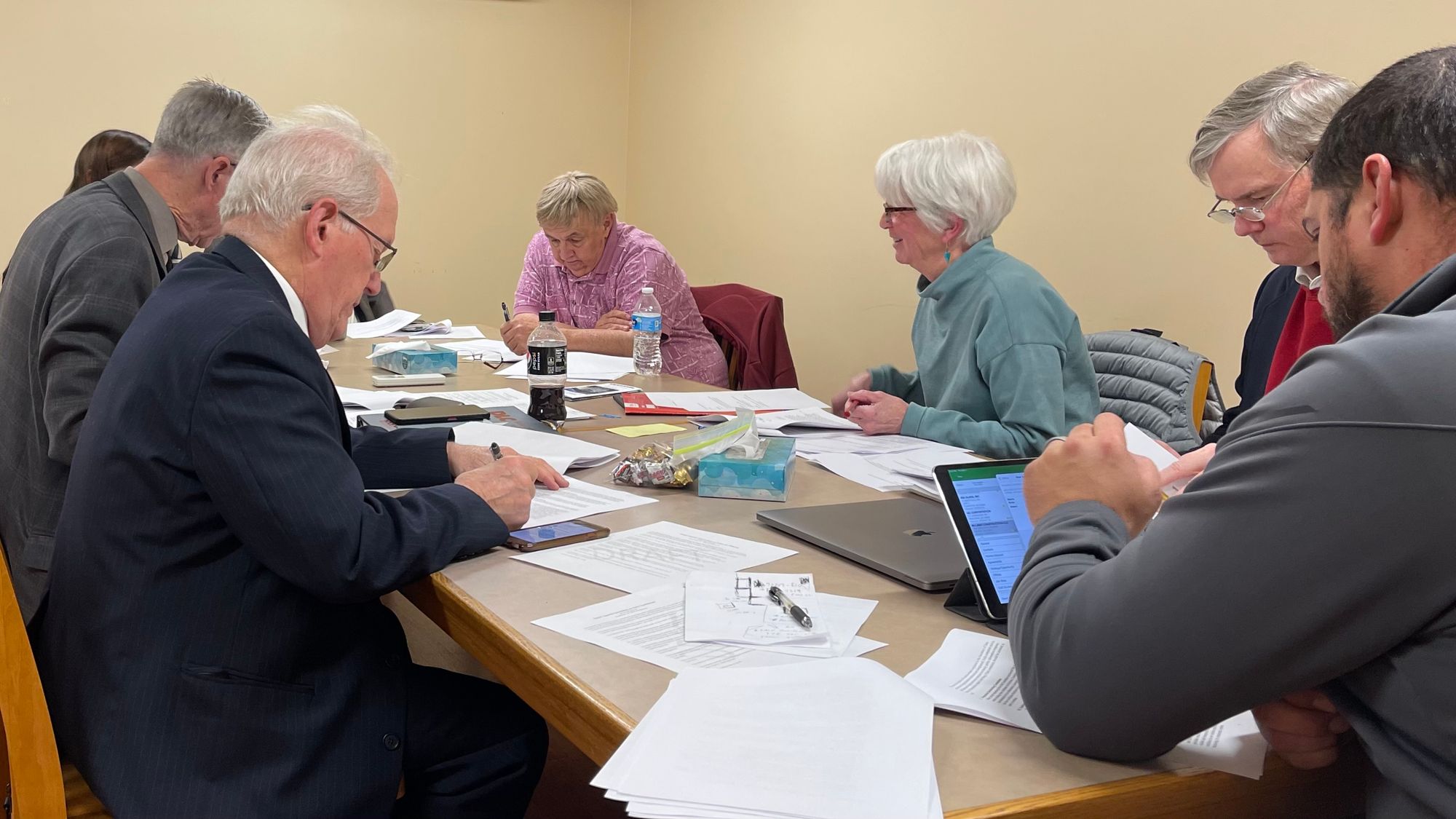 The eight-member Special Committee on Voter Confidence met again Thursday afternoon to work through revisions on their final report. This was the second meeting that leaders had said could mark the group's finish line. But, again, their optimistic timelines buckled.
In past meetings, the committee discussed at length how to present a summary of testimony from their public listening sessions. The summary includes claims that are both unreliable and unrebutted. The latest draft presents that summary as an appendix, rather than as part of the body of the report. A disclaimer makes clear that some statements may not be factually sound.
Thursday's meeting focused on the report's findings and conclusions, with members discussing edits line by line for more than three hours. Their discussions grew tense at moments, but the group had substantive conversations as they refined the report's key messages.
The committee's next meeting is slated for Tuesday, Dec. 13, at 1 p.m., which means the report won't be completed until after either Scanlan is reelected or Levesque is elected to take his place.
Scanlan said he didn't give the committee a report deadline and isn't disappointed by how long it's taking them to finish up.
"I know that they're working hard to come up with a report that they can all agree on, which will be quite an accomplishment, given the diversity of individuals that served on that committee," he said. "And I think that's a foundation for the type of discussion that we will have to have moving forward to make sure that we maintain confidence in our elections."
---
🐘 NH GOP leaders step aside
Both the chair and vice chair of the NH GOP announced Friday that they won't seek reelection. New leaders will be elected at the party's annual meeting on Jan 28, according to spokesperson Mackenzie Rohde.
In a statement full of thank-yous for members of the team, NH GOP Chairman Stephen Stepanek said he's been honored to serve.
"When I was elected four years ago, the NHGOP was and had been in serious financial condition for many years," Stepanek said. "I made two commitments that day. The first was to put the party on a firm financial footing with an established donor base. The second was to create a solid grass roots organization."
Stepanek said his goal has been achieved, with help from many. "Therefore, today I am announcing that I will not be seeking a third term as Chairman of the New Hampshire Republican Party," he said.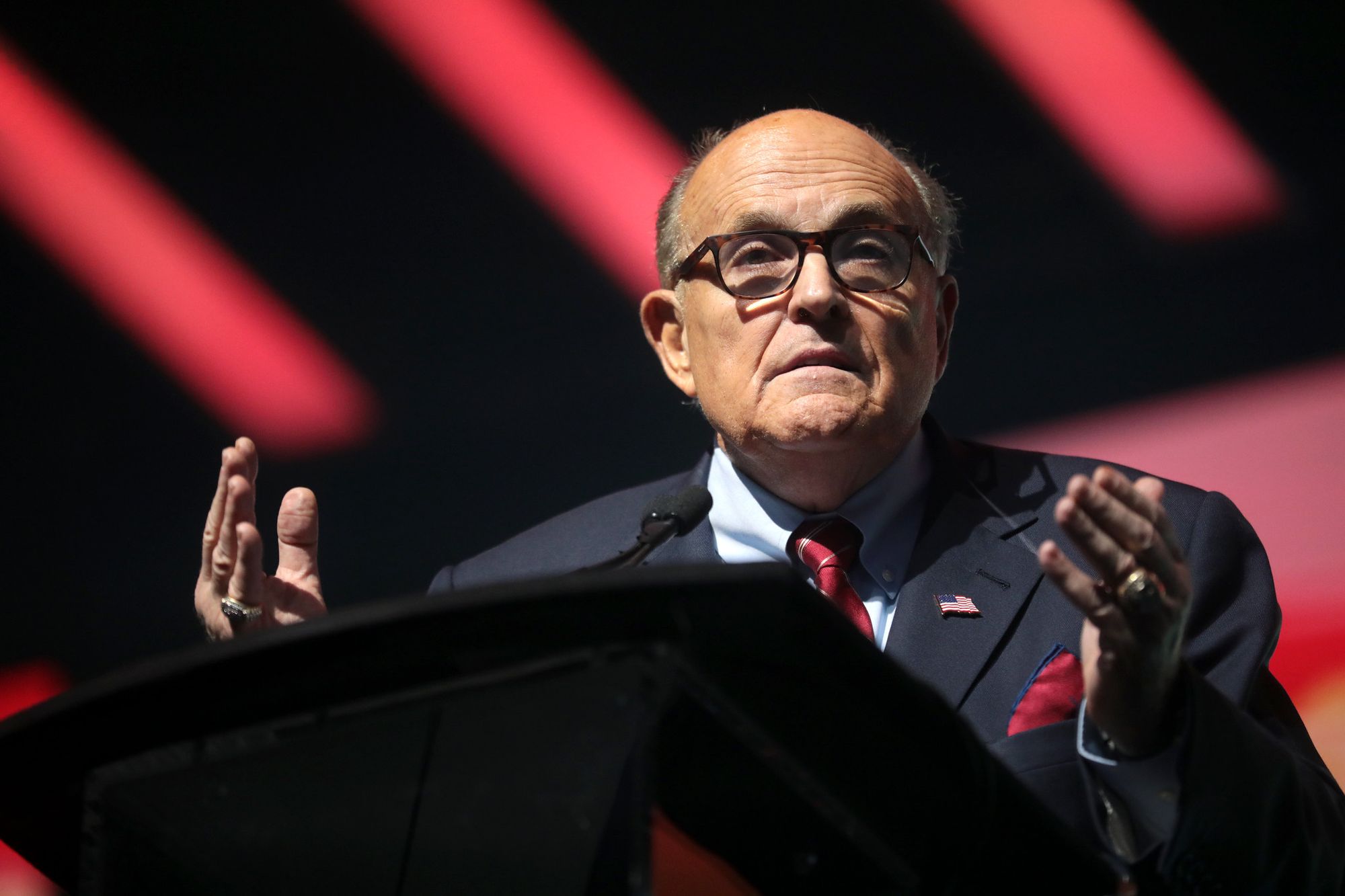 In her own statement, Vice Chairwoman Pamela Tucker said she has decided not to seek reelection.
"Moving on from the NHGOP as Vice Chair is a bittersweet feeling," she said. "I am looking forward to my next endeavor, but look back with a grateful heart for our team and all the experiences we've shared together."
Stepanek and Tucker were elected after Republicans got their "clock cleaned" in the 2018 midterms, as John DiStaso reported for WMUR at the time. Their departure comes after the 2022 midterms in which Republicans failed to unseat any of the three Democrats in the NH congressional delegation. Republicans held onto their majorities on the NH Executive Council and in both NH legislative chambers, though their majority narrowed significantly in the NH House.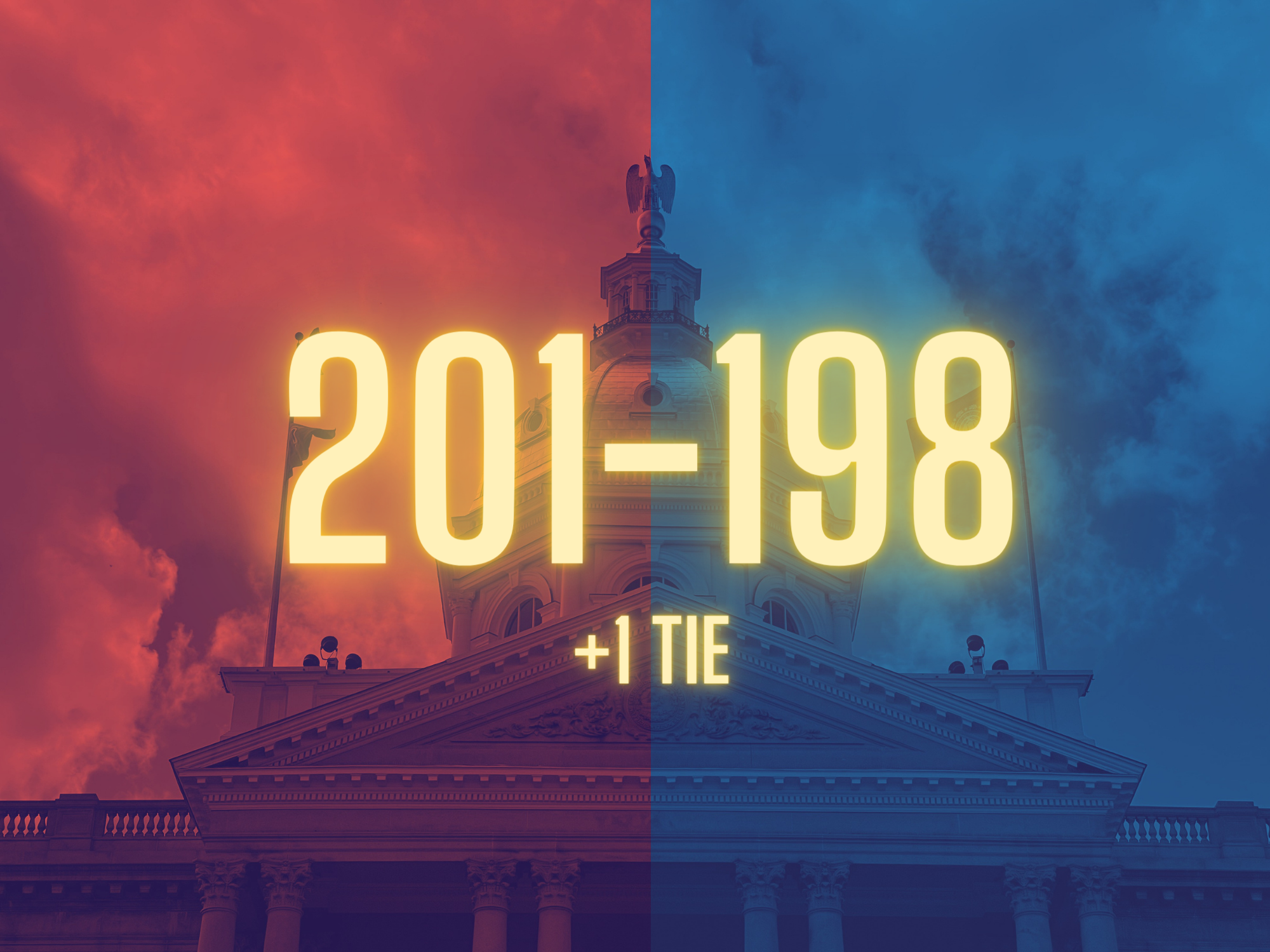 ---
🧮 Recount appeal dropped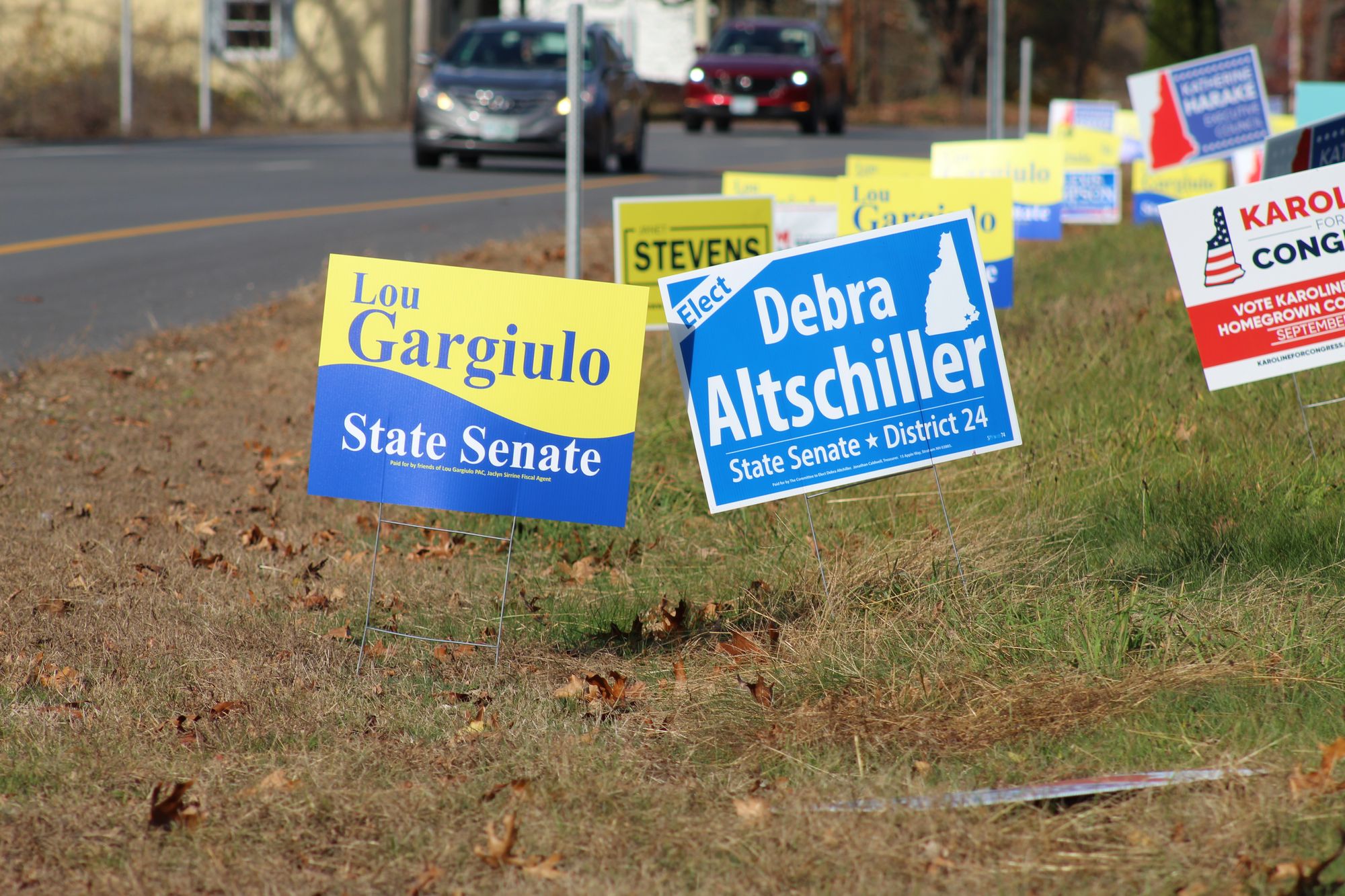 More than three weeks after Seacoast voters picked the candidate who will represent them in the New Hampshire Senate for District 24, the winner finally received word on Friday that her victory has been confirmed.
Initial election results clearly showed Democratic candidate Debra Altschiller of Stratham had defeated Republican candidate Lou Gargiulo of Hampton Falls for District 24, which covers seven towns. Even though the initial tally showed Altschiller had won by 3,683 votes, or 11.4 percentage points, Gargiulo called for a recount at his own expense, as allowed by state law.
The unusual recount took two days last week, during which time allies of Gargiulo seemed to be challenging each and every absentee ballot they spotted, regardless of which candidate the absentee voter had picked. [Read the full story...]