newsletter
Picking presidents: Will NH vote first? Or will NH vote first?
With a battle-tested state law on their side, NH Democrats insist their first-in-the-nation presidential primary will happen one of two ways: either with or without DNC approval.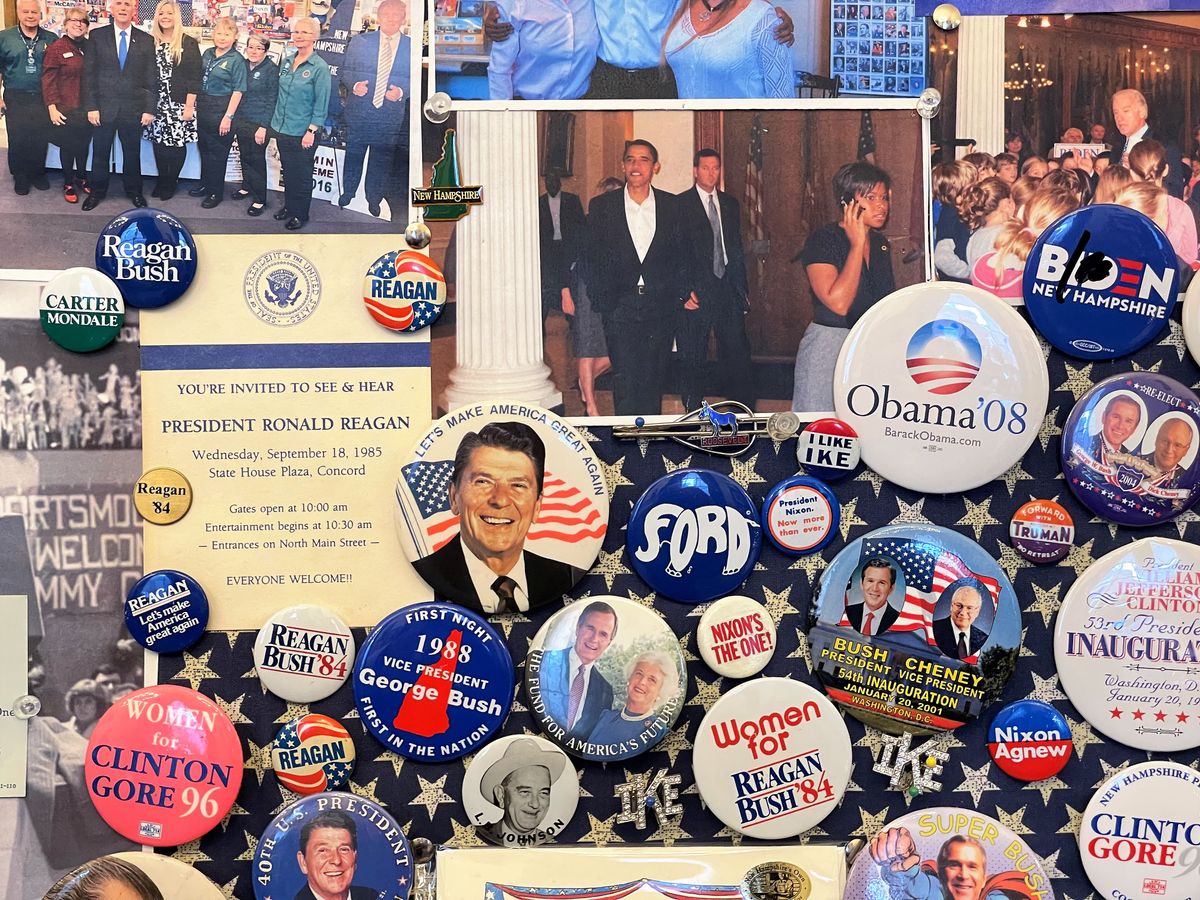 CONCORD — Buttons and mementos from past presidential campaigns cover a wall inside the State House visitor center, where director Virginia Drew has been curating an impressive collection of political keepsakes since 2004.
Drew began with some memorabilia of her own, including her ticket from Jimmy Carter's visit to her high school years earlier. Then she grew the assortment little by little, adding photos, autographs and more, as candidates streamed through the People's House every four years.
"I made a statement that no one gets to be president unless they get their picture with me," Drew said with a laugh. "And it's worked out pretty well for me because the last three presidents all got their picture with me."
To nab a photo with every candidate who went on to win, Drew had to meet many more candidates who ultimately lost, including some interesting characters along the way, she said on Thursday, as newly elected state lawmakers popped in to purchase State House merch.
Drew, a New Hampshire native, is among the many Granite Staters who speak about the first-in-the-nation presidential primary with a sense of pride and excitement. And she's among the many who sigh and purse their lips when asked about the possibility that the Democratic National Committee will try and knock New Hampshire out of its coveted spot.
This isn't the first time the state's position has been challenged, so Drew said she remains hopeful the NH tradition — and her own — will continue in 2024 and beyond.
"I will be here," she said.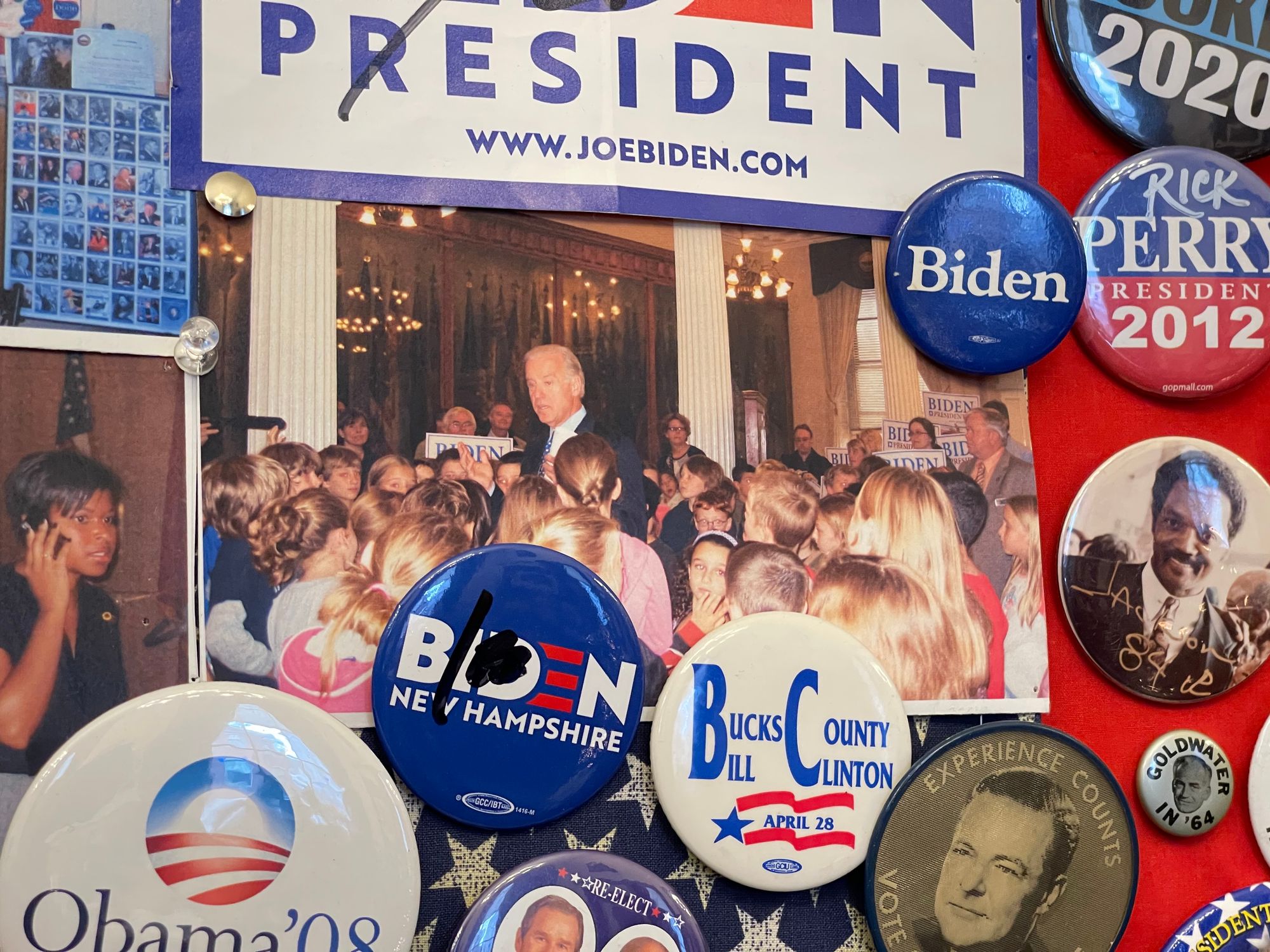 A few hours later, news broke that President Joe Biden is urging the DNC to move forward with a new nominating calendar, one in which the NH primary isn't first. Biden doesn't control the DNC (and, of course, the DNC doesn't control the GOP's calendar), but the president's influential move makes clear the current threat is very real.
Buck Joe Biden?
Biden's preferred nominating calendar for 2024 would have South Carolina go first, followed a week later by New Hampshire and Nevada on the same day, then primaries in Georgia and Michigan after that, according to reports from Politico and The Washington Post.
Besides stomping on various toes, that lineup would conflict with New Hampshire law, which requires the Secretary of State to schedule our primary at least seven days before any similar contest. Citing that law, NH Democrats, including the entire congressional delegation, said there's no way they'll go along with Biden's plan. New Hampshire will vote first in 2024 one of two ways: either with or without DNC approval.
"We will always hold the First in the Nation Primary, and this status is independent of the President's proposal or any political organization," Sen. Maggie Hassan said. "I look forward to welcoming Democratic and Republican candidates to New Hampshire — just like we always have."
NH Democratic Party Chair Ray Buckley similarly said the state's Democratic primary is all-systems-go for 2024.
"The DNC did not give New Hampshire the first-in-the-nation primary and it is not theirs to take away," he said.
The DNC did not give New Hampshire the first-in-the-nation primary and it is not theirs to take away.
The NH GOP released a statement calling Biden's move "extremely disheartening, yet unsurprising." The statement reiterated Republicans' commitment to continuing the first-in-the-nation tradition.
Or Else What?
If the DNC follows Biden's lead, they will have to decide what enforcement mechanisms they are willing to use against noncompliant candidates and states like New Hampshire.
Under the DNC's 2020 rules, a state risked having its delegate count cut in half if it held a primary earlier or later than stipulated by the rules, and a candidate who campaigned in a state that violated the timing rules risked not receiving pledged delegates or delegate votes from that state.
The DNC's Rules and Bylaws Committee is slated to meet Friday and Saturday in Washington, D.C., to make recommendations about the nominating calendar and other key details for 2024. The full DNC will meet next month to consider the recommendations.
James Splaine, a Democrat who served in the NH House and NH Senate, said the Democrats "will be giving the Republicans a great talking point" if the DNC moves to reduce New Hampshire's delegate count, effectively telling Granite Staters their votes don't matter.  
"That's going to be a slap in the face not only to people in New Hampshire but nationwide," Splaine said Thursday. "The Republicans are going to be able to talk about that for months and months."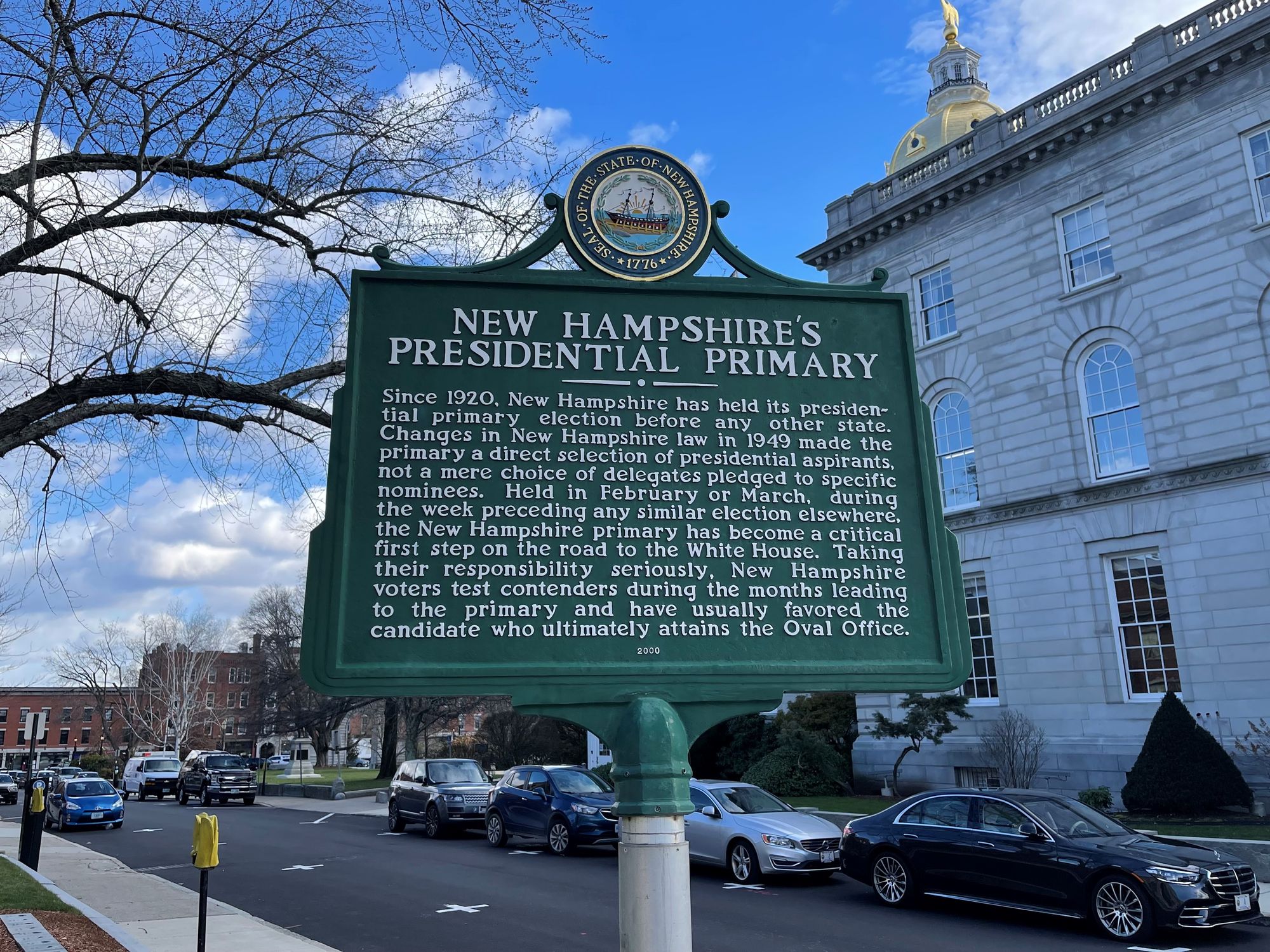 But even if the DNC takes delegates away from noncompliant candidates, denies them access to debate stages or takes other punitive action, candidates will still come to campaign in New Hampshire, Splaine said.
"Up-and-start candidates – you know, the George McGoverns out there, the Ed Muskies out there, the (Eugene) McCarthys out there – they don't care what the Democratic National Committee is going to want to do. ... They want to have that Wednesday-morning headline and be on the news stories about winning or doing extraordinarily well in New Hampshire," he said.
Splaine, who sponsored the 1975 law that requires the NH primary to be held a week earlier than any other state's, said he thinks the DNC will come to its senses within a couple of months and acknowledge that the NH primary can't be stopped.
"They're not going to win," he said.