nhleg
Super-thin GOP majority confirmed in NH House after ballot review
Four state rep races were slated to go before the Ballot Law Commission on Monday. Here's what happened.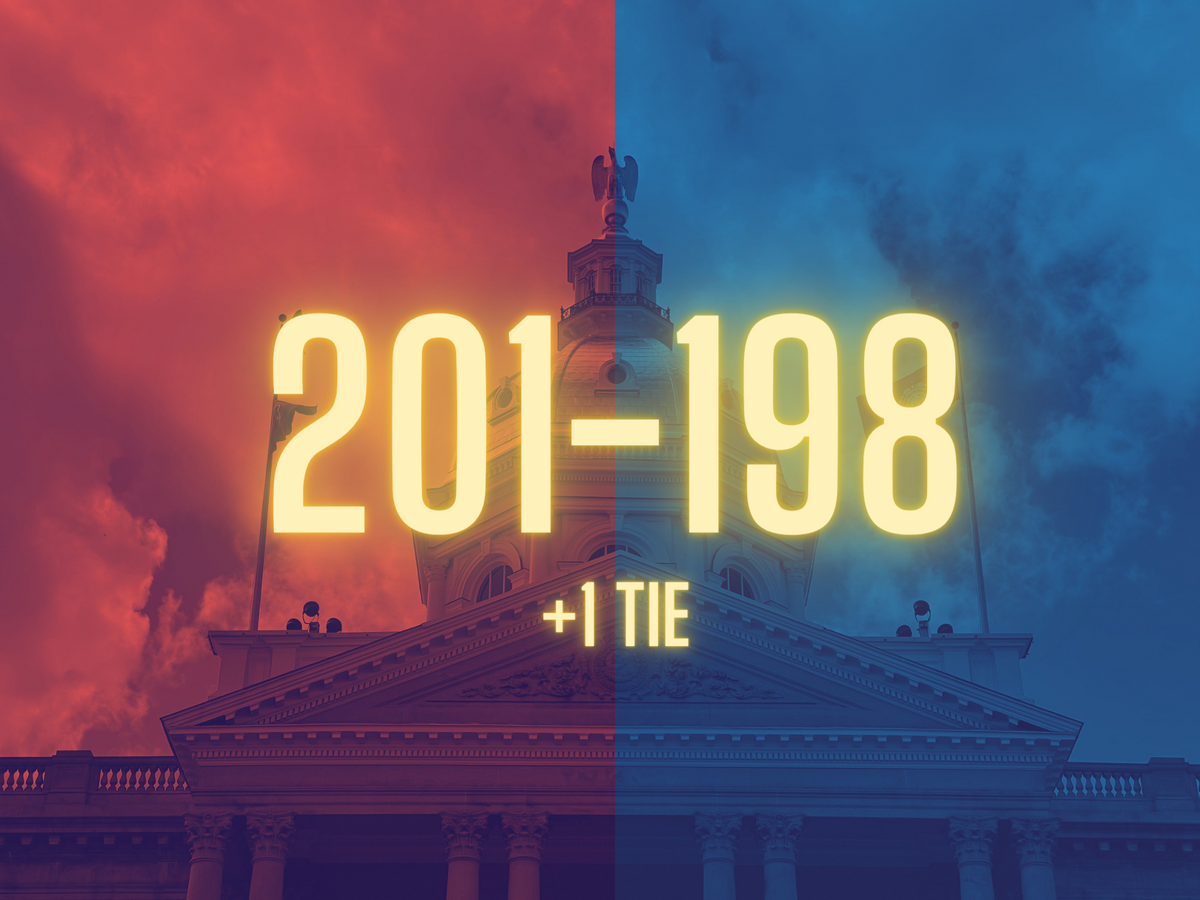 After more than two dozen recounts, a lawsuit and several appeals to the Ballot Law Commission, all but one NH House race now has a clear winner.
The results mean Republicans held onto the slimmest of majorities, setting the stage for a legislative session that will prove interesting, whether a spirit of bipartisan collaboration or cold-blooded parliamentary maneuvering rules the day.
When they meet in Concord for Organization Day on Dec. 7, Republicans will hold 201 seats, and Democrats will hold 198 seats. There's a tied race for the remaining seat, so state reps could pick a winner or order a special runoff election.
Four state rep races were slated to go before the Ballot Law Commission on Monday on post-recount appeals. Candidates withdrew their appeals in two of those races, and appeals didn't change the outcome of the other two.
Get the memo.
Keep tabs on NH politics with updates straight to your inbox.
Sign up for free
Here's what happened Monday:
Democrats kept one recount flip
The initial election results showed Democratic incumbent NH Rep. Eamon Kelley losing by four votes to Republican challenger John Greer in Coos County District 7, which covers Berlin, Carroll, Jefferson, Kilkenny and Whitefield. But a recount showed Kelley winning by two votes.
Greer filed an appeal. There were 20 challenged ballots. But none of NH Secretary of State David Scanlan's rulings on those challenged ballots was overturned, so the recount's outcome stands, as Adam Sexton reported for WMUR.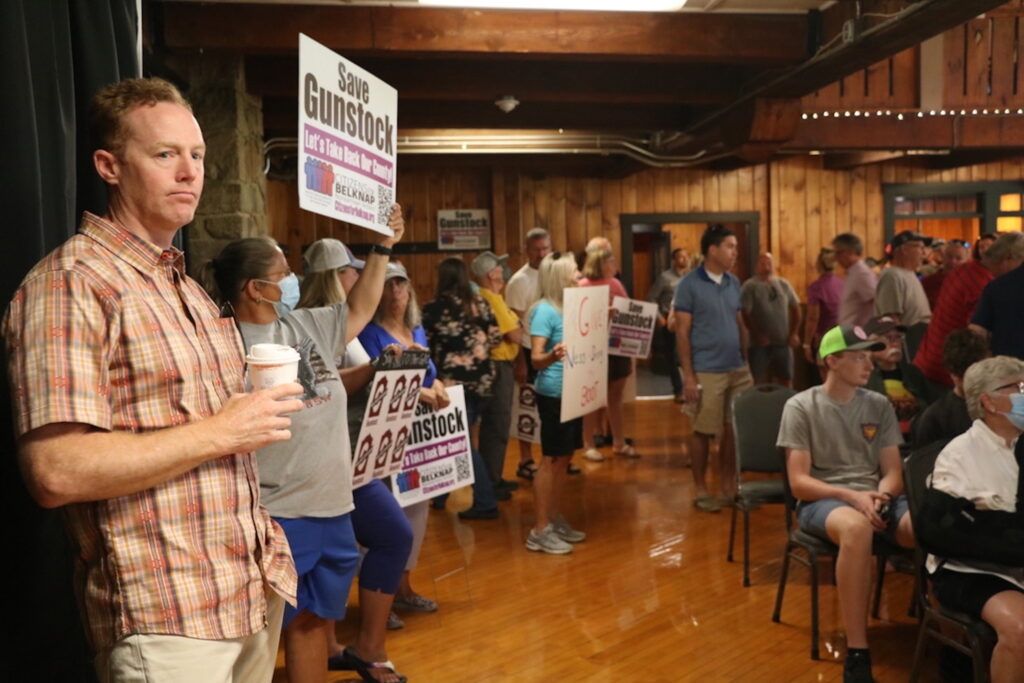 Tied race kicked to lawmakers
The initial election results showed Democratic incumbent NH Rep. Chuck Grassie losing by one vote to Republican challenger David Walker in Strafford County District 8, which covers Rochester Ward 4. But a recount showed them tied.
Both Walker and Grassie filed appeals, with four challenged ballots, but they withdrew their appeals and kicked the matter straight to the legislature instead.
Lawmakers could pick a winner, force Walker and Grassie to split the seat (each getting half a vote) or call for a special election, as Holly Ramer reported for AP. Both candidates said they'd prefer the special election, despite the inconvenience.
Democrats let re-recount stand
The initial election results showed Democratic challenger Maxine Mosley losing by 23 votes to Republican incumbent NH Rep. Larry Gagne in Hillsborough County District 16, which covers Manchester Ward 6.
A recount tally on Nov. 14 showed Mosley defeating Gagne by one vote, but Scanlan announced three days later that he'd reopen the recount because some ballots seemed to have been missed. Mosley and the Democrats sued to block Scanlan's plan, but a judge rejected their request and ordered the tally to go on. A subsequent recount on Nov. 22 showed Mosley losing by 26 votes.
| HILLSBOROUGH 16 | Election (Nov. 8) | Recount (Nov. 14) | Recount (Nov. 22) |
| --- | --- | --- | --- |
| 🔴 Infantine | 1,895 ✔️ | 1,877 ✔️ | 1,903 ✔️ |
| 🔴 Gagne | 1,820 ✔️ | 1,798 🔀❌ | 1,824 🔀✔️ |
| 🔵 Mosley | 1,797 ❌ | 1,799 🔀✔️ | 1,798 🔀❌ |
| 🔵 Hillhouse | 1,644 ❌ | 1,643 ❌ | 1,643 ❌ |
| Undervotes | 840 | | 822 |
| Results | | | |
During the second recount, Mosley's team sought to raise a blanket challenge to all the ballots, but Scanlan's team rejected that request as inconsistent with the law. Mosley filed an appeal with the Ballot Law Commission then dropped that appeal Sunday night, as Mark Hayward reported for the Union Leader.
In light of this whole ordeal, Gagne said he'll work on legislation to give Scanlan's office explicit statutory authority to call for a second recount if warranted, as Hayward reported.
Lost-and-found ballots counted
The initial election results showed Republican incumbent NH Rep. Melissa Litchfield losing to Democratic challenger Eric Turer by 16 votes in Rockingham County District 6, which covers Brentwood. A recount showed Litchfield losing to Turer by 15 votes.
What made Litchfield's appeal to the Ballot Law Commission noteworthy is the fact that state officials said they found 27 absentee ballots that Brentwood officials had apparently left unopened and uncounted.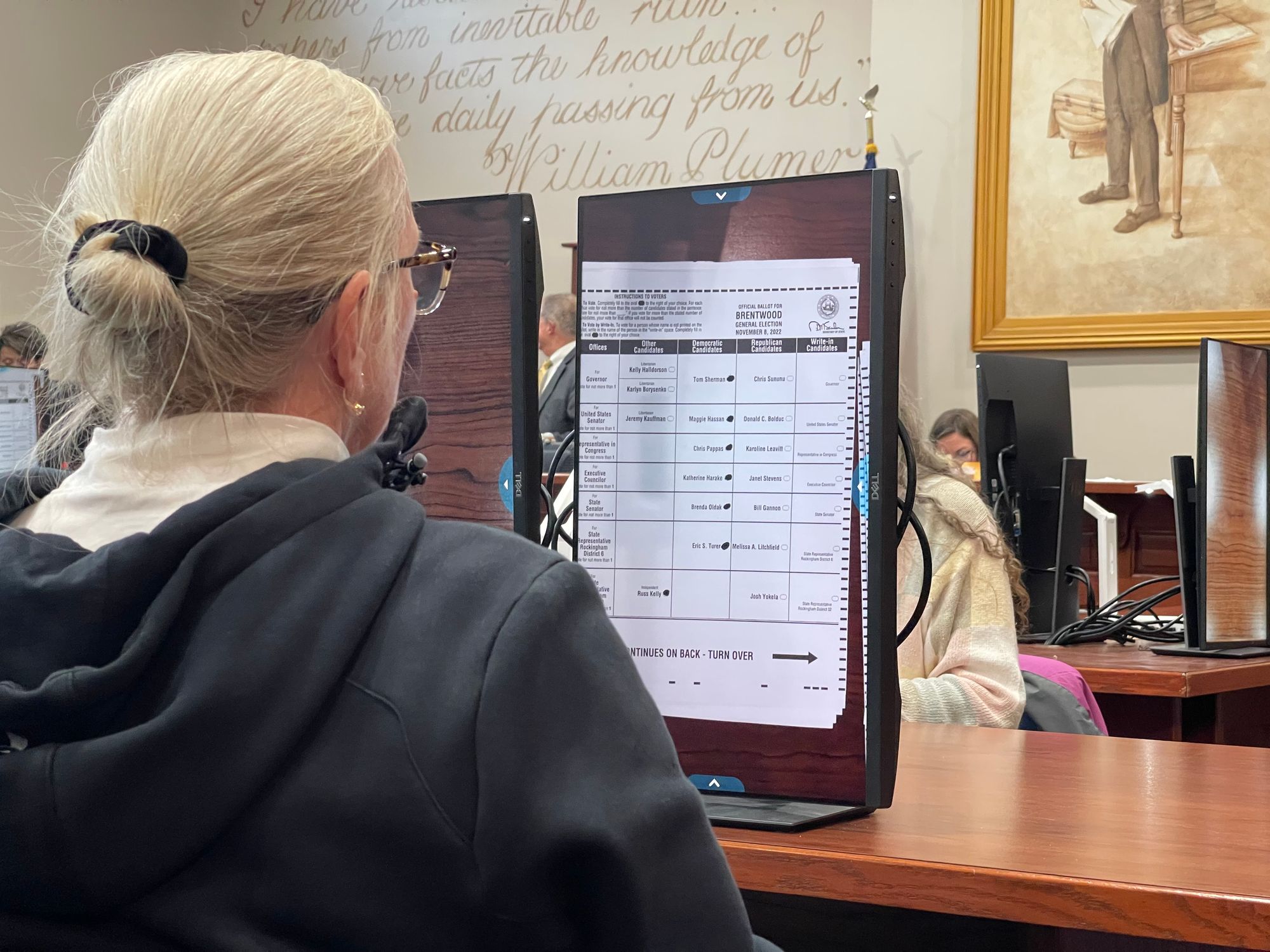 The 27 votes were opened and counted on Monday, giving Litchfield an additional 10 votes and Turer an additional 17 votes, which meant the outcome of the race didn't change, as Paula Tracy reported for InDepthNH. Litchfield thanked the Ballot Law Commission for its review and said she still has concerns about election integrity in New Hampshire.
Brentwood's long-term moderator, Richard Chamberlain, told the commission he may have mistakenly placed the 27 unopened ballots into a box with empty, opened envelopes, as Tracy reported.
Scanlan's office has said the matter was referred to the NH Attorney General's Office.