newsletter
Will DNC force NH to hold 'bootleg pirate primary'? What to expect this week
Also: Brace for budget hearings, ballot reviews, the final recount of 2022, and more.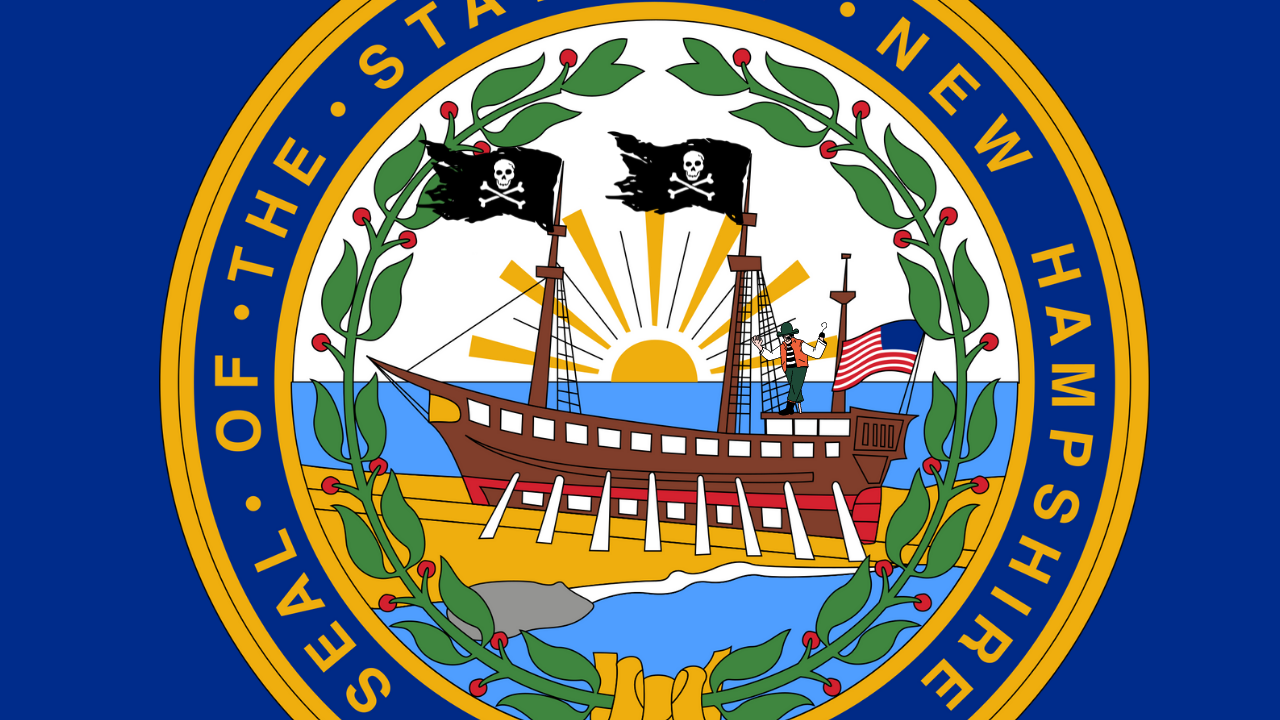 📝
This is your Monday memo.
It'll bring you up to speed for the week ahead. Not a member?
Sign up for free
to get the memo straight to your inbox.
Welcome back, Granite Staters. I hope your holiday weekend was restful and warm. Still feeling a bit sluggish? Shake it off. The week ahead in NH politics is looking mighty busy. Let's get you up to date.
What to expect, the highlights:
💸 Public hearings will inform the next two-year state budget.
🔎 Challenged ballots will be carefully reviewed — again.
🧮 The final recount of the 2022 general election will be completed.
🏫 Newly elected lawmakers will learn about making laws.
🏴‍☠️ Democrats could force NH to hold "pirate primary" in 2024.
---
💸 Budget hearings underway
Gov. Chris Sununu will kick off a three-day budget hearing process Monday morning, as state agencies outline their spending requests for the FY 2024-2025 state budget.
Department heads have submitted more than 4,400 pages of documentation about their plans, as Kevin Landrigan reported for the Union Leader. Sununu is expected to bring his own biennial budget recommendations to state lawmakers in February.
Monday's hearing is slated to run 9 a.m. to 3:45 p.m. (Livestream)
Tuesday's hearing is slated to run 8:30 a.m. to 3:45 p.m.(Livestream)
Wednesday's hearing is slated to run 8:30 a.m. to 11:15 a.m. (Livestream)
An overview of when each agency's budget will be up for a hearing is available in the most recent NH House calendar.
---
🔎 Re-scrutinizing ballots
The Ballot Law Commission will meet Monday at 10 a.m. to review post-recount appeals for several state rep races. The commission will review challenged ballots for each race and either affirm or reject the way NH Secretary of State David Scanlan determined each vote should be recorded.
The stakes are especially high since the NH House is nearly evenly divided between Republicans and Democrats.
Coos 7
The initial election results showed Democratic incumbent NH Rep. Eamon Kelley losing by four votes to Republican challenger John Greer in Coos County District 7, which covers Berlin, Carroll, Jefferson, Kilkenny and Whitefield. But a recount showed Kelley winning by two votes.
Greer filed an appeal. There are 20 challenged ballots, including nine that were protested by Republicans.
Strafford 8
The initial election results showed Democratic incumbent NH Rep. Chuck Grassie losing by one vote to Republican challenger David Walker in Strafford County District 8, which covers Rochester Ward 4. But a recount showed them tied with 970 votes apiece.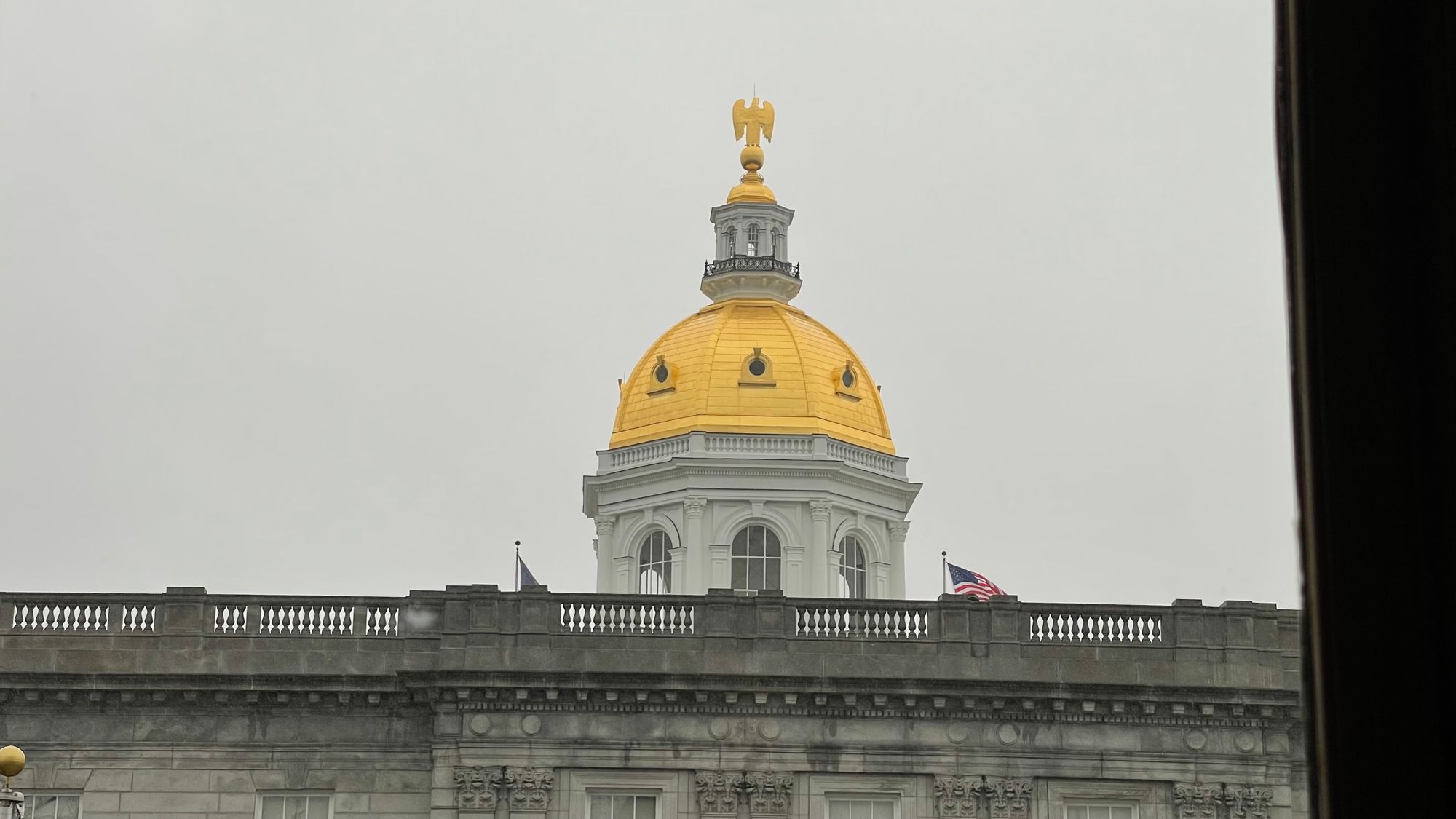 Both Walker and Grassie filed appeals. There are four challenged ballots.
If the commission affirms the tie, then the NH House could pick the winner on Dec. 7, though Democrats have called instead for a special runoff election if the tie holds.
Hillsborough 16
The initial election results showed Democratic challenger Maxine Mosley losing by 23 votes to Republican incumbent NH Rep. Larry Gagne in Hillsborough County District 16, which covers Manchester Ward 6.
Then things got weird.
A recount tally on Nov. 14 showed Mosley defeating Gagne by one vote, but Scanlan announced three days later that he'd reopen the recount because some ballots seemed to have been missed. Mosley and the Democrats sued to block the recount from resuming, but a judge rejected their request and ordered the tally to go on. A subsequent recount on Nov. 22 showed Mosley losing by 26 votes.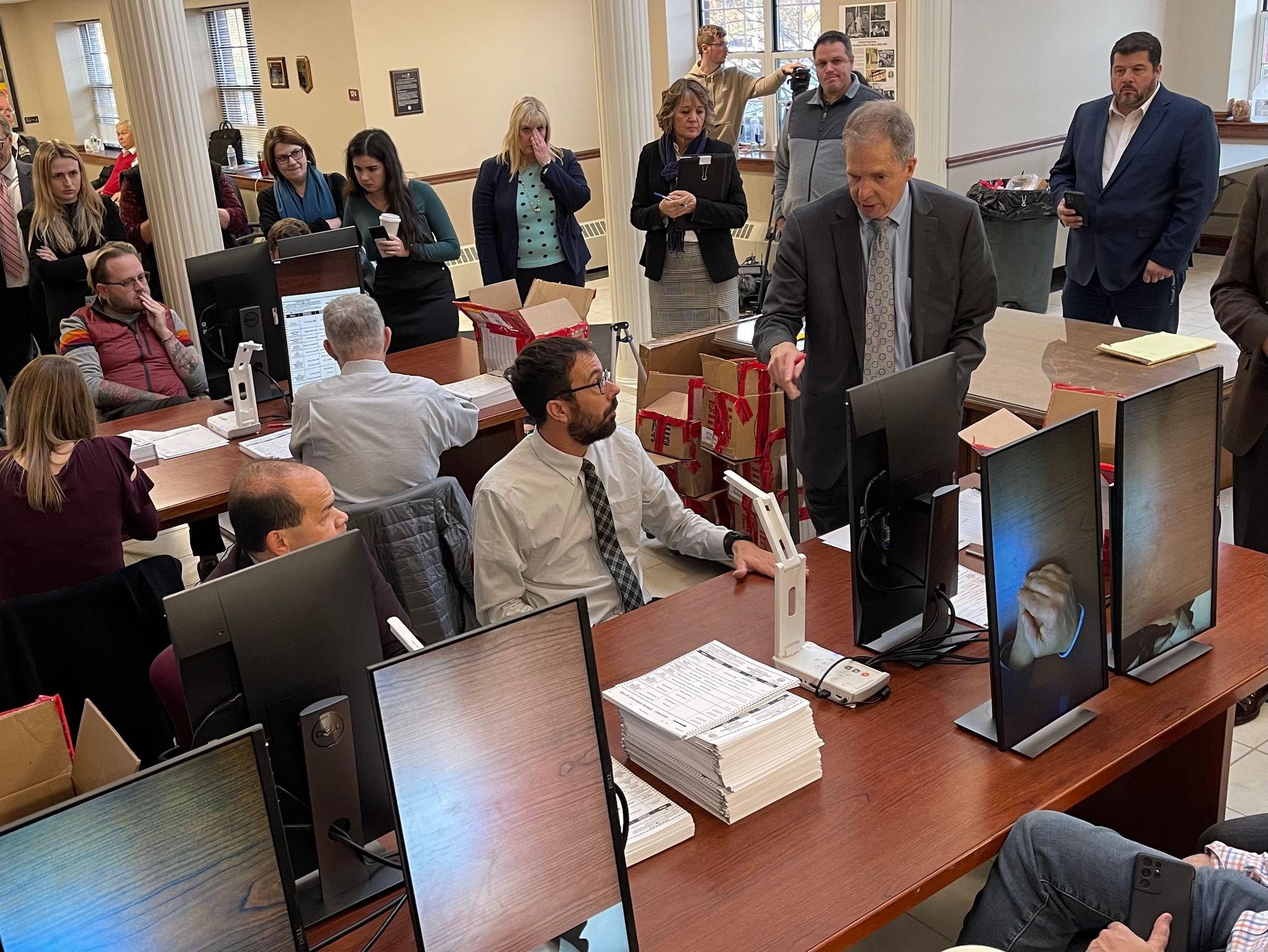 Gagne filed an appeal to the Ballot Law Commission after the first recount. Mosley filed an appeal to the commission after the second recount. Mosley's team sought to raise a blanket challenge to all the ballots, but Scanlan's team rejected that request as inconsistent with the law. There are 33 challenged ballots.
Rockingham 6
The initial election results showed Republican incumbent NH Rep. Melissa Litchfield losing to Democratic challenger Eric Turer by 16 votes in Rockingham County District 6, which covers Brentwood. A recount showed Litchfield losing to Turer by 15 votes.
What makes Litchfield's appeal to the Ballot Law Commission noteworthy is the fact that state officials said they found 27 absentee ballots that Brentwood officials had apparently left unopened and uncounted. The matter was referred to the NH Attorney General's Office.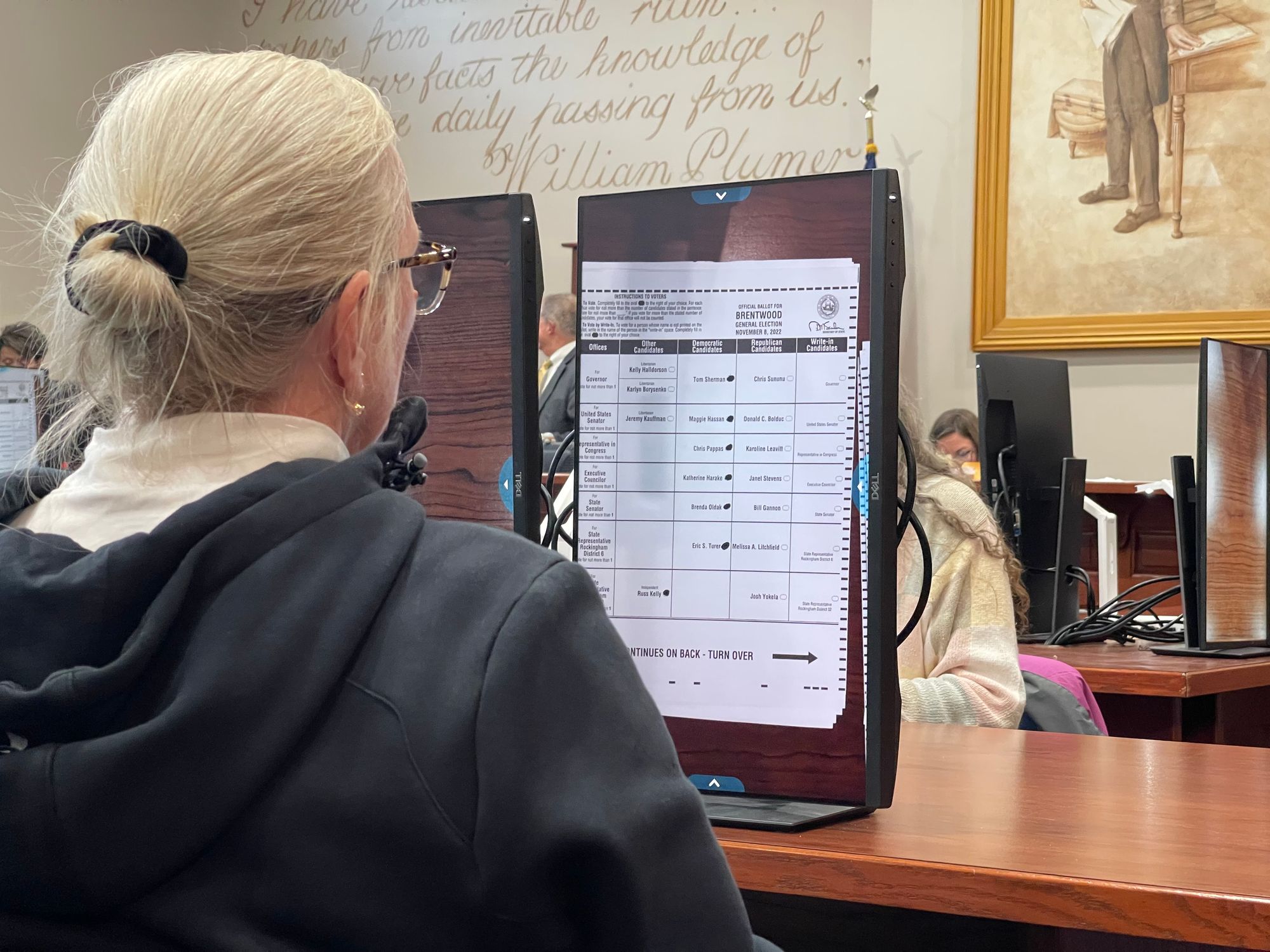 Scanlan said the commission will be asked to have the ballots counted and added to the recount results. Those 27 ballots could potentially change the outcome of the race, but as long as they include at least seven valid votes for Turer, he'll stay ahead in the two-way contest.
---
🧮 Final recount, finally
The very last recount for the 2022 general election is scheduled to begin Tuesday at 9 a.m. – it's for the Hillsborough County Register of Deeds, the official tasked with processing information related to real estate transactions.
The initial election results showed Democratic candidate Mary Ann Crowell winning with 81,450 votes and Republican candidate Dennis C. Hogan losing with 81,388 votes, a difference of just 62 votes in a countywide race.
This will mark the 30th recount Scanlan's team has carried out in a span of about two weeks, an unusually high number.
Unusual recount entails 'fact-finding'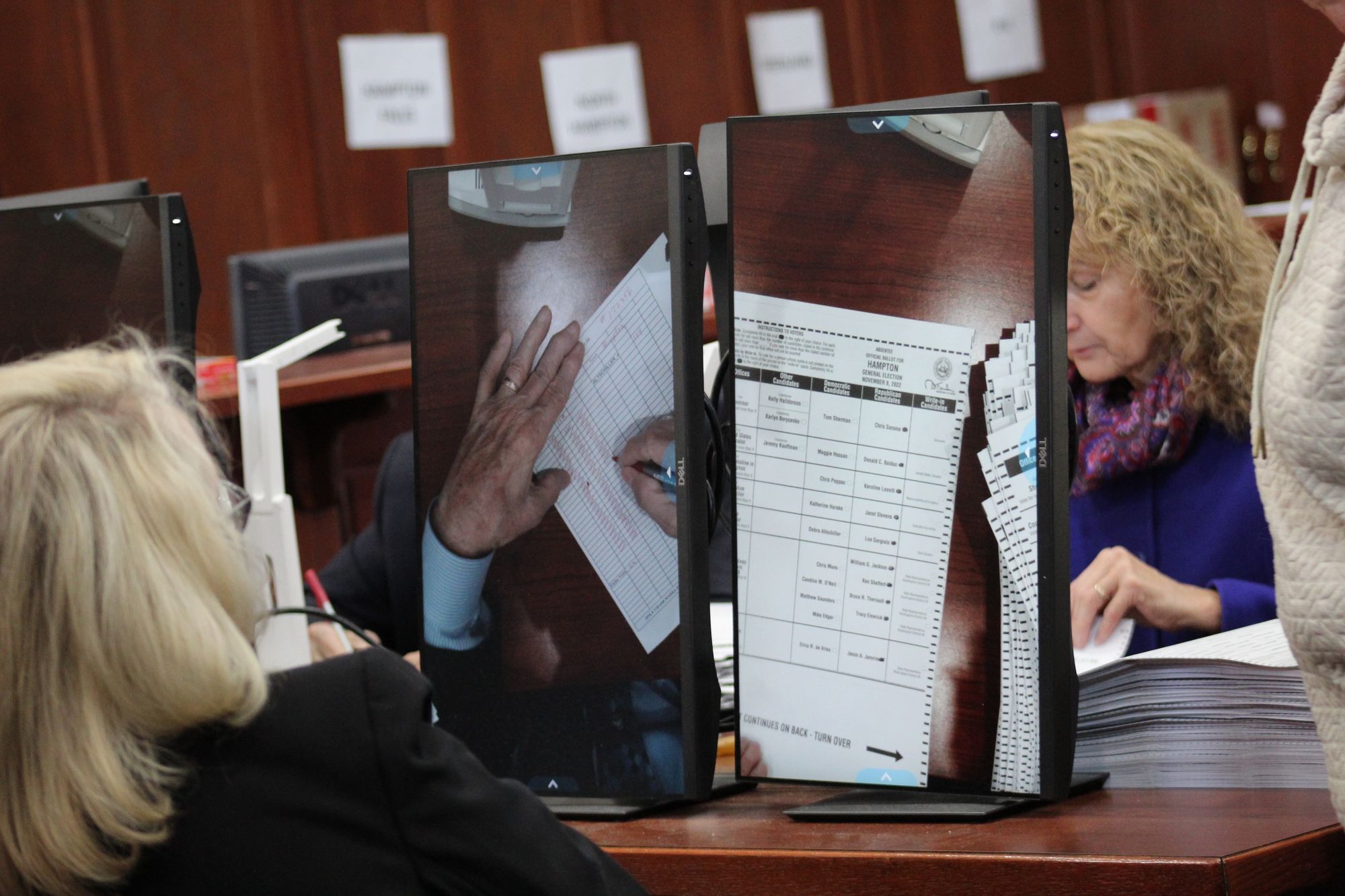 Speaking of unusual circumstances: Scanlan's team finished up a recount on Saturday for NH Senate District 24 — a race that wasn't close at all.
Republican candidate Lou Gargiulo requested the recount even though initial election results showed him losing by 3,683 votes, or 11.4 percentage points, to Democratic candidate Debra Altschiller. The recount tally showed Altschiller won by 3,712 votes.
Gargiulo expects to be billed more than $2,000 for the undertaking, so I asked him why he saw that as a worthwhile investment. He said his team wanted to see what the outcome was for a hand-count versus a machine-count and also gain insights related to absentee ballots.
"It's not that easy to get this information, and doing it in a live recount provides us the ability to see all of those things," he said.
"We're just on a fact-finding mission to ensure the integrity of the process," he added. "If there is an issue, obviously we'll make that known. If there is no issue, there'll be no issue."
Adding to the oddity: Gargiulo's allies seemed to be challenging each and every absentee ballot they spotted. I wrote about the recount for the Granite State News Collaborative. Read my full report in the Portsmouth Herald, Foster's Daily Democrat or The Keene Sentinel.
---
🏫 Lawmakers learning
The newbies just elected to the NH House and NH Senate will get a crash course this week in the nitty-gritty details of legislative work. The new legislator orientation program in the House is scheduled for Tuesday through Thursday, and orientation for the Senate is scheduled for Wednesday.
This week's primer comes just in time for Organization Day on Wednesday, Dec. 7, when both chambers will meet to elect their leaders and pick the NH Secretary of State and the State Treasurer.
Republicans hold a 14-10 advantage in the NH Senate, so Republican Jeb Bradley will be the next Senate President, and Democrat Donna Soucy will be the Minority Leader, as Garry Rayno wrote for InDepthNH. In the NH House, the question is whether enough Republicans are unhappy with how things were run the past two years to deny House Speaker Sherman Packard a first-round majority or replace Jason Osborne as majority leader, Rayno wrote.
Get the memo.
Keep tabs on NH politics with updates straight to your inbox.
Sign up for free
---
🏴‍☠️ Will DNC force NH 'pirate primary'?
President Joe Biden still hasn't weighed in on how Democrats should order their 2024 presidential nominating calendar. That has left competing states to snipe at each other over the lineup, as Michael Scherer and Tyler Pager reported for The Washington Post.
The Democratic National Committee's Rules and Bylaws Committee will gather Thursday, Dec. 1, to decide whether to keep the NH primary first or shake things up. Sununu, a Republican, reportedly said Democrats are looking to upend New Hampshire's tradition, but won't succeed, since state law requires the NH primary to be held seven days before any similar contest.
No matter what the DNC decides, the NH Secretary of State will schedule the NH primary in accordance with state law, even if that causes headaches for presidential candidates and the party, as Adam Sexton reported in a WMUR CloseUp package that aired Sunday.
"So the choice for the DNC this week is this: Do you give New Hampshire an unauthorized bootleg pirate primary that will swashbuckle in and wreak havoc on a newly curated calendar, or do you satisfy calls for reform by bidding farewell to the Iowa caucus and making New Hampshire not just the first primary but the first overall contest, at least on the Democratic side?" Sexton said. "Either way, it's going to be a very interesting 14 or 15 months ahead."
---
More items of note
Council to hold hearings on nominees
The Executive Council will hold public hearings Thursday on the nominations of Lori Weaver to serve as acting HHS commissioner and Shawn N. Jasper to serve as commissioner for the Department of Agriculture, Markets and Food.
The public hearing on Weaver's nomination will be held at 11 a.m., then the hearing on Jasper's nomination will be held at 12:45 p.m. in the council's chamber at the State House.
Councilors said the temporary HHS pick was too important to forgo public comment, as Kevin Landrigan reported for the Union Leader. Unlike other agencies, someone has to be named acting or permanent commissioner for HHS to function.
Voter confidence committee to meet again
The Special Committee on Voter Confidence, which has been revising a final report, is set to meet again on Thursday at 2 p.m. in what might be the eight-member team's finish line.
"My feeling is this will be a final review," said Richard Swett, the committee's Democratic co-chair.
Swett had also expressed optimism ahead of the group's Nov. 16 meeting that they would lock in their final version at that time. But his timeline didn't pan out, as members continued debating how to present unvetted testimony in the report.
---
#nhpolitics
Ray Wieczorek, former Manchester mayor and NH Executive Councilor, dies at 93. Wieczorek, a Republican, served as mayor from 1990 to 2000 then as an Executive Councilor from 2002 to 2012. He died Tuesday after a brief period of declining health, according to his obituary.
The five-term mayor, "often referred to as 'Wiz,' oversaw the redevelopment of the Amoskeag Millyard and the Manchester-Boston Regional Airport as well as the creation of the civic center in downtown, now the SNHU Arena," and was "credited with the economic rebirth of the city following the collapse of the banking industry in the early 1990s" (Carol Robidoux for Manchester Ink Link).
Wieczorek mentored several generations of GOP leaders, including fellow Executive Councilor Chris Sununu, whom he endorsed for governor in 2016 in a crowded primary. Sununu said Wieczorek "served with a smile" and "was my friend." (Adam Sexton for WMUR)
"At a retirement party for Wieczorek a decade ago, former U.S. Sen. Kelly Ayotte, R-N.H., called Wieczorek 'the father of modern Manchester as we see it today.' Wieczorek shared the credit. 'If you live as long as I have, you can get a few things done,' Wieczorek said then. 'But here's the big thing: You can never get anything done by yourself. I don't care what I get credit for. I never did it by myself'" (Michael Cousineau for Union Leader).
Lewandowski: Money isn't the only key to winning elections. "It's easy, and lazy to blame former President Donald Trump. He's the media's easy target. ... It's time to reevaluate how things have been done from the top down. ... Sure, RNC officials can point to the record amount of money they raised in 2022 — but it's not all about the money. It's about messaging and reminding the American people of what the Republican party stands for — lower taxes, less regulation and personal freedom." (Corey Lewandowski commentary for Daily Caller)
Year-long mental health awareness journey: Veterans share how they asked for help. "Seth Gahr of Stratham is a New Hampshire State Police trooper and retired Army lieutenant colonel who served in Iraq during both Operation Desert Storm in 1991 and the Iraq War following the terrorist attacks of Sept. 11, 2001. He was also a New York City police officer and first responder to the World Trade Center on 9/11. Today, as the coordinator of the New Hampshire State Police Peer Support Unit, he's working every day to get military veterans and first responders the mental health care they need and the benefits they have earned." (Howard Altschiller for Portsmouth Herald)
More headlines:
---
By the way: Sunday marked 1,000 days since the first case of COVID-19 was reported in New Hampshire, as Jessica Kusluk reported for WMUR. The state has recorded more than 2,800 deaths and continues to average more than one additional death per day.