nhleg
7 important things that happened Wednesday at the State House
Lawmakers made key leadership decisions; Democrats called on one of their own to resign; and the Executive Council had qualms.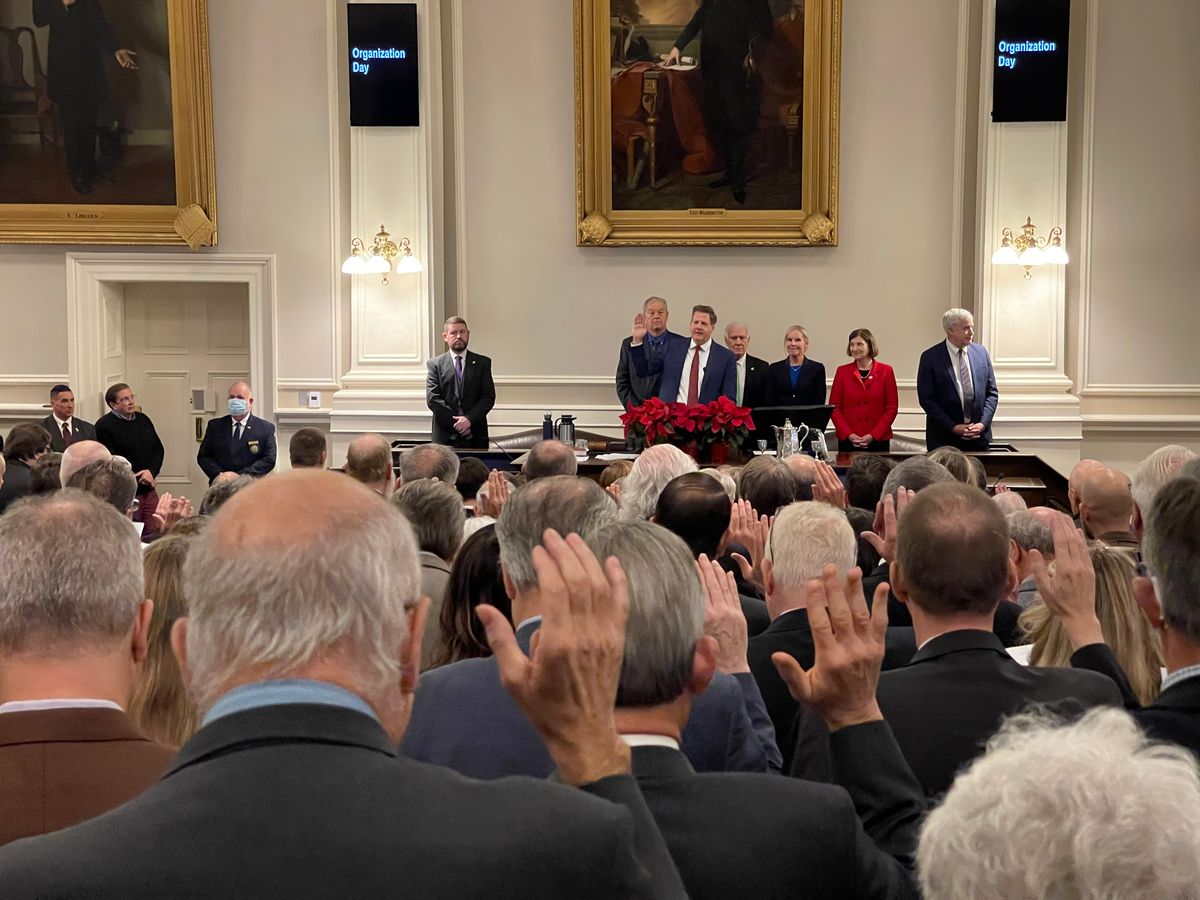 CONCORD — A new cohort of state lawmakers met at the State House for Organization Day on Wednesday, when they were sworn in for the coming session and decided who would fill key leadership roles.
A bunch of stuff happened throughout the day, not all of it terribly consequential, so let's boil it down to seven key items that happened under the golden dome:
1. House speaker hangs onto gavel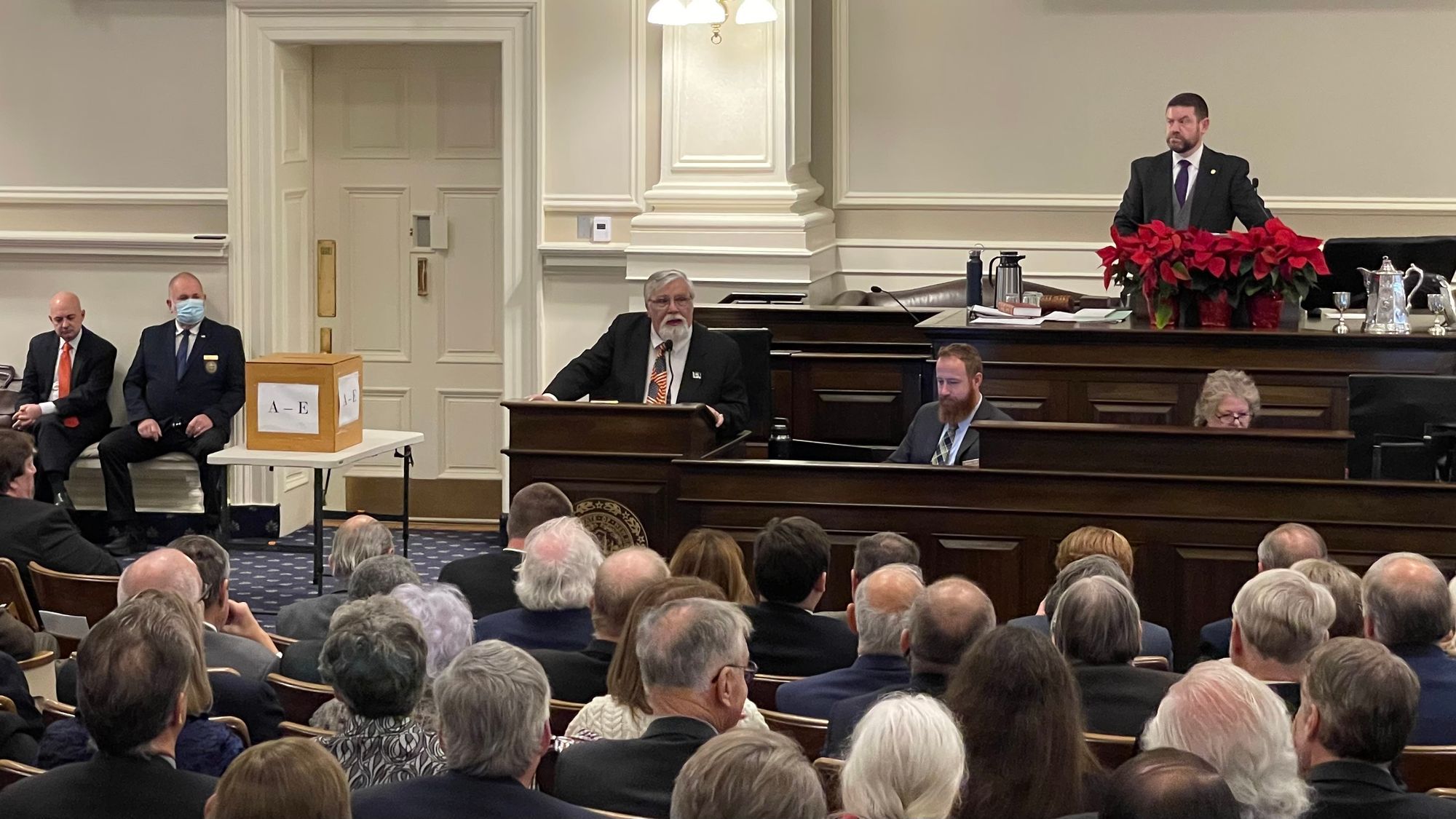 Republicans in the NH House, with help from at least a handful of Democrats, reelected Rep. Sherman Packard (R-Londonderry) as speaker.
Packard said he'll lead "with an open mind" and promote collaboration as he presides over a chamber that's nearly evenly divided between the two parties.
"The only way forward is together," he said, "and I am ready to roll up my sleeves to get good things done for our constituents."
With 391 ballots cast, Packard secured 205 votes and Rep. Matt Wilhelm (D-Manchester) received 184 votes. There were two blank ballots cast.
The eight absences from the speaker vote included at least six Democrats and at least one Republican.
Wilhelm, who congratulated Packard on his victory, will serve as minority leader, and Rep. Jason Osborne (R-Auburn) will serve as majority leader.
2. New leader installed in Senate
Senators officially picked Jeb Bradley (R-Wolfeboro) to serve as NH Senate President for the coming term, as expected.
Bradley has served in the NH Senate since 2009 and been majority leader for most of the past decade. He's stepping into the leadership position vacated by Chuck Morse, who opted to run for U.S. Senate.
Bradley said the NH Senate needs to focus on growing a healthy economy, so individuals and small businesses can thrive.
... it must be our top priority to exercise prudent fiscal management ...
"Given the economic challenges that hard working families are dealing with, it must be our top priority to exercise prudent fiscal management with their hard-earned tax dollars," he said. "That means passing a conservative budget with no sales or income tax, as well as continuing to work on lowering energy costs, and creating more workforce housing."
Sen. Sharon Carson (R-District 14) will serve as majority leader, and Sen. Donna Soucy (D-District 18) will serve as minority leader. Republicans hold a 14-10 majority.
3. Top election official keeps job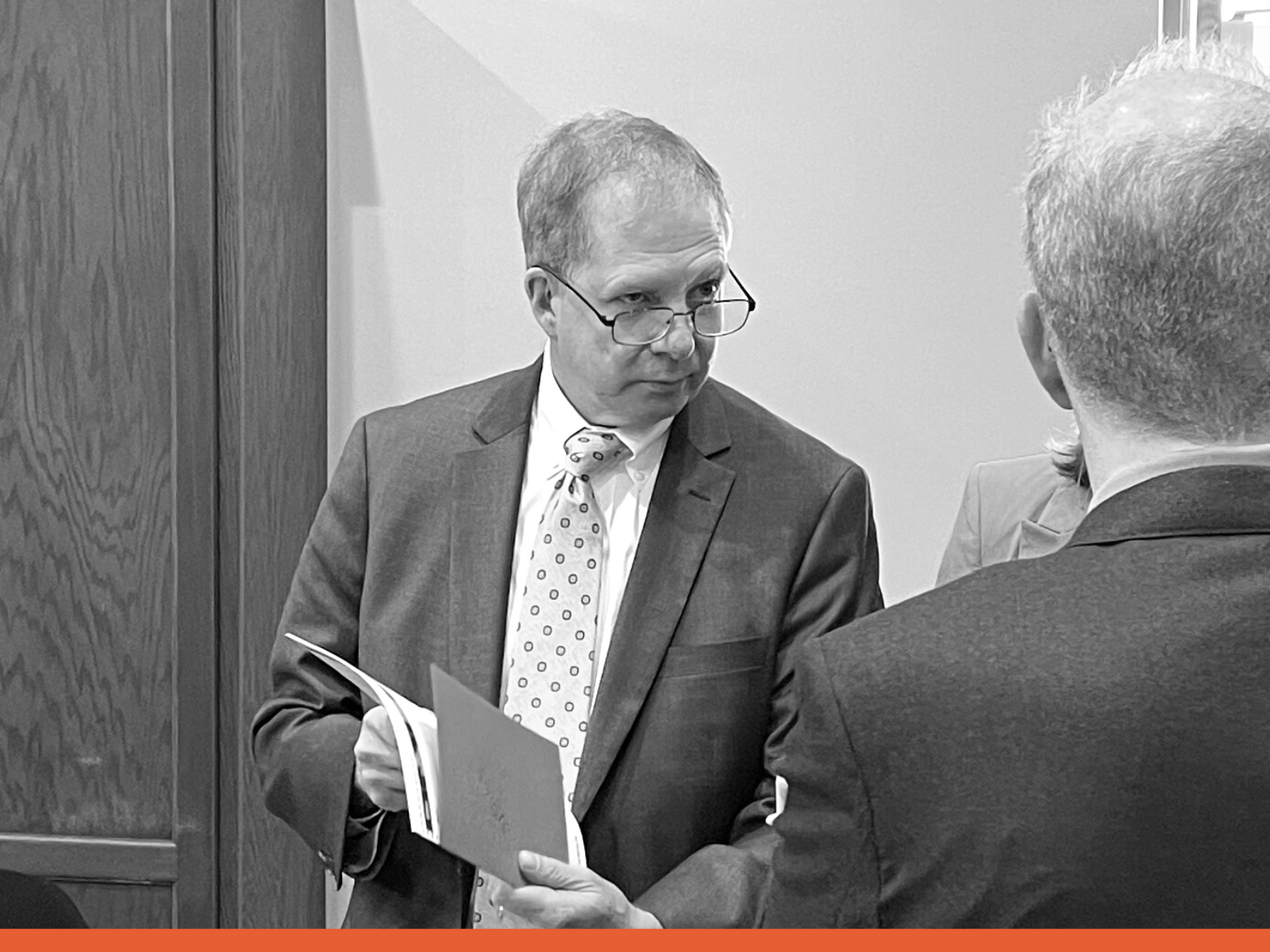 NH Secretary of State David Scanlan won reelection by a comfortable margin. Scanlan, a Republican, faced Democratic challenger Melanie Levesque, a former state senator. But at least 10% of the Democratic caucus voted with Republicans to keep Scanlan in place.
In a joint convention of the NH House and NH Senate, lawmakers cast 413 ballots. Scanlan captured 237 votes, and Levesque got 175 votes. There was also one write-in vote. At least 22 of the votes for Scanlan had to come from Democrats.
Sen. Lou D'Allesandro (D-District 20) lauded Scanlan's record of service and urged fellow lawmakers to reelect the incumbent. While some who spoke during Wednesday's proceedings praised Scanlan for his handling of recounts after the Nov. 8 election, others faulted him for the same.  
After the results were announced, Levesque congratulated Scanlan, complimented his "diligent service" to New Hampshire and called on him to improve the state's election system.
"I ran because I believe our Secretary of State's office can and should do more to protect access to the ballot for New Hampshire voters, so we do not remain the hardest state to cast a ballot in the country," she said.  
I ran because I believe our Secretary of State's office can and should do more to protect access to the ballot ...
Scanlan thanked lawmakers and said the bipartisan nature of their decision was very important to him. He also thanked his staff and said the work that's gotten underway in the past year will continue.
"We've set a great foundation, and you're going to see some great stuff coming out of the office in the short term," he said.  
Scanlan stepped into the job 11 months ago when long-serving Secretary Bill Gardner retired after more than four decades in the job.
"He's left a tremendous legacy for the state of New Hampshire," Scanlan said of Gardner, "and our state is much better off because of his service."
4. Drama averted? Tie heads to runoff
At the beginning of the day, Democratic incumbent Chuck Grassie and Republican challenger David Walker were still tied in their state rep race in Strafford County District 8, which covers Rochester Ward 4. Neither was sworn in.
There were some signs that Republicans might make a move to break the tie; however, the NH House ultimately voted to order a special runoff election instead.
Spotted mid-day outside the State House, Walker told Granite Memo he was on hand to see the Organization Day process play out. (Nothing wrong with that, of course.)
An afternoon tweet from the NH GOP congratulated Walker, erroneously referring to him as a representative, according to a screenshot from WMUR's Adam Sexton. (Well, that's strange.)
Then, when Wilhelm made a motion to call for a special election, Republicans responded with an effort to table Wilhelm's motion. Rep. Ross Berry (R-Manchester) argued the matter could wait until after the holidays.
The full House rejected Berry's motion to table, then Osborne joined Wilhelm to endorse the call for a special election, and the full House approved Wilhelm's motion with a boisterous voice vote.
Wilhelm said voters should find the episode concerning. "It was extremely disappointing that many Republicans were eager to thwart the will of the voters of Rochester," he said.
Get the memo.
Keep tabs on NH politics with updates straight to your inbox.
Sign up for free
5. Democrats tell Democrat to resign
Rep. Stacie-Marie Laughton (D-Nashua) was among those absent from Wednesday's proceedings — and leaders of her party called on her to give up her seat entirely.
Laughton is sitting in jail without bail on a stalking charge exacerbated by past offenses.
Wilhelm said Democrats had hoped Laughton would decide to resign before Organization Day.
"If true, the allegations against her are deeply troubling — domestic violence and stalking is reprehensible behavior," Wilhelm said. "While Representative Laughton's attorney has stated that she will be unable to undertake legislative activities for a couple of months, I call on her to issue a formal resignation and allow the citizens of Nashua to elect a new representative in a special election."
NH Democratic Party Chair Ray Buckley suggested that Laughton had previously agreed to resign.
"After going back on her word to resign today, I call on Representative-Elect Laughton to resign immediately," Buckley said. "The charges against Laughton are extremely serious and troubling and have no place in our state legislature or in our party."
6. Despite qualms, Executive Council OKs Ag commissioner
Members of the Executive Council expressed misgivings about Shawn Jasper but went ahead and gave him another five-year term as commissioner of the Department of Agriculture, Markets, and Farms.
One councilor said farmers fear retaliation if they disagree with Jasper. Another councilor noted the commissioner's "poor bedside manner." The final vote was 3-1, with one abstention, as Ethan Dewitt and Annmarie Timmons reported for the NH Bulletin.  
Jasper reportedly said he regretted some of his interactions and would work to be more collaborative.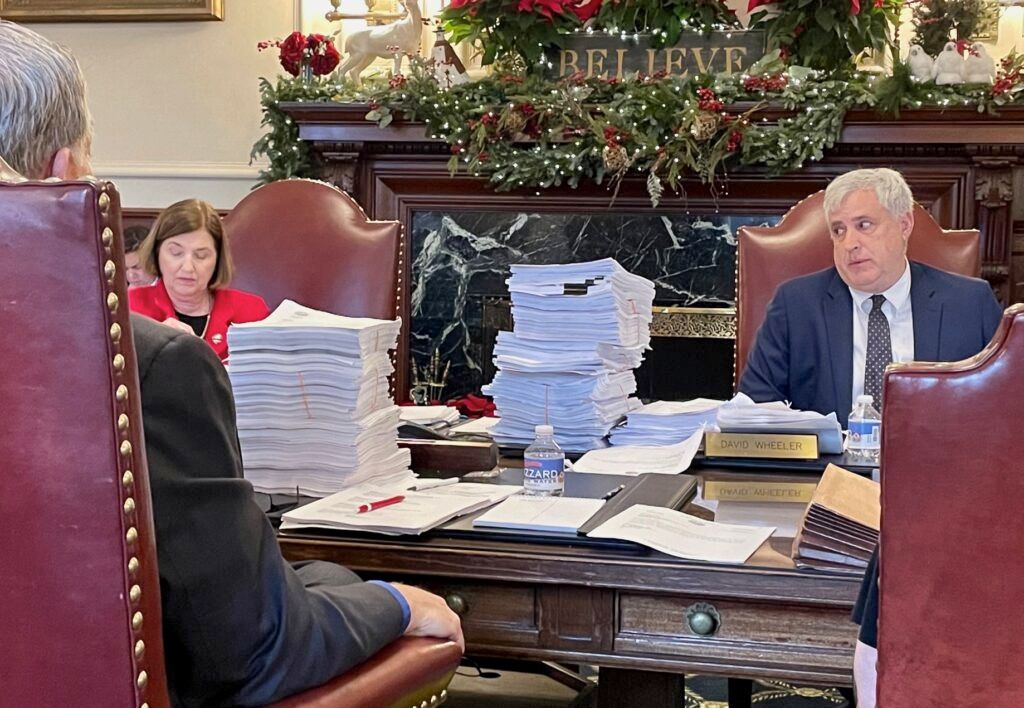 7. Sununu weighs in on race for NH GOP chair
Gov. Chris Sununu sat for an interview with Fox News national political reporter Paul Steinhauser. During the conversation, Sununu weighed in on the current race for NH GOP leadership, according to a clip Steinhauser shared on Twitter.
The party leadership contest, which will be decided next month, comes after Chairman Stephen Stepanek and Vice Chairwoman Pamela Tucker said they won't seek reelection.
Those in the running for chair include Chris Ager, a current Republican National Committeeman, who publicly announced his candidacy on Monday.
Those in the running for vice chair include Don Bolduc, who lost his U.S. Senate bid last month, and Ryan Terrell, a member of the NH Board of Education.
Does Sununu plan to weigh in on this contest? Yes. Does he plan to endorse Bolduc? No. Is he strongly hinting that other candidates will step forward? You betcha.
"I think there'll be more candidates in the mix," Sununu told Steinhauser, "and I think that it's important to have a good, healthy mix of candidates to make sure that the party is successful, we actually get out the vote, we win back some of these seats that we unfortunately lost but probably shouldn't have lost."
---