nhpolitics
Too few teachers as NH schools deal with 'dire' staffing shortages
Educators hope the new school year will finally mark a return to normalcy. But finding staff has proven difficult.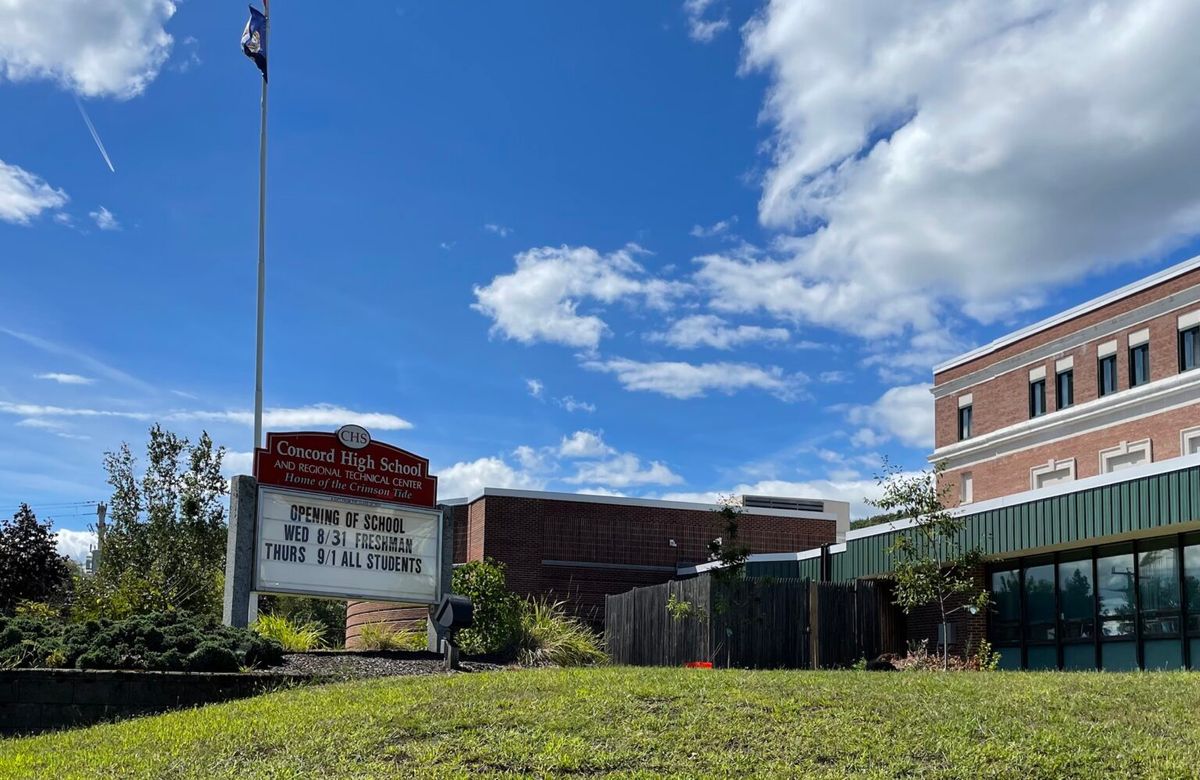 As summer ends, Moultonborough is entering into what Superintendent Patrick Andrew calls a personal first. The district is starting the school year without a full roster of teachers in its classrooms.
After months of efforts to attract candidates, the district is still short a chemistry teacher and a physics teacher. Until further notice the district will be working with long-term substitutes – and even that was last-minute.
"We were about to start without teachers at all," Andrew said.
Somersworth is even less fortunate. Unable to find its own physics teacher so far, the district is considering sending its high school physics students into the state's Virtual Learning Academy Charter School, according to Superintendent Lori Lane. The district has several months to make that call; physics is taught in the second semester.
Educators across the state hope the new school year will finally mark a return to normalcy. But finding the staff has proven difficult, as teachers migrate to higher-paying districts and some support staff and paraprofessionals leave the job entirely.
"This is definitely the most dire the shortage of staff has been in 23 years," said Andrew, who began in the Moultonborough administration in 1999.
Hiring feels more competitive
Statewide indicators suggest teachers are not necessarily fleeing en masse. Teacher certification renewals have been slightly above the state's annual average in the past two years, hovering around 8,746 as of Aug. 23, according to the Department of Education. That's 824 more than in 2019, according to the department.
"For the past twelve years, New Hampshire has processed an average of 8,182 renewals each year, and in both 2021 and 2022 we have surpassed that number," Department of Education Commissioner Frank Edelblut said in a statement in July.
"Of course, that does not immediately translate into ease of recruitment for our schools," he added, "but it certainly signals that we are in a better place than others."
But school administrators say hiring feels more competitive, and many educators are reeling from recent hurdles.
"I had a number of teachers say to me that last year was more challenging than remote learning, and I was really surprised by that," Lane said.
"We typically will have about 40 people in terms of turnover, counting retirements and people relocating," said Hanover Superintendent Jay Badams. "And this year, it's been closer to 60."
Shortage forces stopgap measures
The short-term difficulties are forcing districts to consider alternatives.
In Somersworth, the possible move toward virtual learning for physics is not itself new, Lane said. As part of a relatively small district, Somersworth schools have used VLACS in the past to give students additional learning opportunities beyond the curriculum, Lane said. But she said the district has never had to resort to directing students to the online charter school for a core subject.
Moultonborough is able to continue its physics class solely due to a favor: A retired teacher decided to come back as a substitute after hearing of the hiring problems, Andrew said.
"For a lot of juniors, that's a really key class," Andrew said. "It's a proving ground for post-secondary (degrees) and a gateway for a whole bunch of other things."
Other districts have faced more drastic shortages: Rochester had 40 openings in July and Bedford had 75 unfilled positions as of Aug. 22, according to WMUR.
Not just talking about teachers
The hiring difficulties extend beyond teaching positions. In June, Superintendent Lisa Witte of the Monadnock Regional School District in Swanzey distributed an informal survey among school superintendents seeking to measure which job titles had the most vacancies. Among the 78 districts that replied, paraprofessionals topped the list, comprising 916 open positions as of June, according to the results of the survey, shared with the Bulletin. Special education teachers, with 153 open positions among the districts, came second, and buildings, grounds maintenance, and custodial workers were third, with 146 positions.
Those vacancies can also take a toll.
Without being able to find a school psychologist and speech pathologist this year, Somersworth has had to contract those services out to a third party, Lane said. The district is still short eight paraprofessionals as classes resume, she added.
And Hanover is moving forward this year without a music teacher, a reading specialist, or a math specialist.
"It just puts more of the responsibility on the classroom teacher, especially with younger children," Badams said, speaking of the loss of the specialists. "I think it detracts from the experience kids have."
Unique mix of tough conditions
Some evidence suggests the state's teacher shortages predated the pandemic, and that the picture may be improving. The state's Critical Shortage List, last updated in April, has identified 26 categories of staff and teachers that are in particularly low supply, out of 54 total. That's a decrease from 2019, when 50 categories were in critical shortage, a spokeswoman for the Department of Education noted in July.
But Witte argued the critical staff shortage and educator credentialing statistics do not tell the full story, because some positions, such as paraprofessionals and bus drivers, are not captured by that data. The credential renewals also do not account for many uncredentialed positions, she said.
"For me, this is probably the most difficult hiring season I've experienced as a superintendent," she said.
Other superintendents say hiring efforts are being hampered by a unique mix of recent conditions: a pandemic, rising economic pressures, and a political environment that has seen hostility directed at schools and teachers.
"There's been so much publicity that ends up painting public education in a bad light," Badams said. "And so I think when you have situations like that it influences the decisions people make about what career they're gonna go into."
Pandemic complicates classroom dynamics
For the districts that moved classes into remote learning for the 2020-2021 school year, the return to the classroom last year was not a complete salve, Lane said. The rise of omicron meant that children were frequently getting sick and needing to take time away from in-person learning.
"On any given day, you could have six, seven of your kids out, but you have to keep track because the next day might be a different group," Lane said.
For teachers planning lessons, that demanded a new level of weekly organization. Where in past years the flu might have kept one student in a class home for two days, the coronavirus frequently kept multiple students home for a week or more. Those homebound students needed at-home learning materials and additional attention when they returned to class.
The students who stayed in the classroom were not always easy to handle, either. A year of remote learning disrupted some children's concentration levels and patience, forcing teachers to develop new techniques to manage difficult behavior.
"If you were a person who was thinking that you might retire in a year or two, it suddenly seemed a lot more attractive of a proposition."
Some students felt overstimulated and exhausted; others unleashed pent-up social energy, educators said. And some of the younger students had never experienced an in-person school year until last September.
Then there were the teacher infections. In Hanover, COVID-driven staff shortages became so common that administrators were sometimes filling in as substitute teachers, Badams said. Teachers and education assistants would regularly step into – and just as quickly out of – each other's classrooms.
"I think that wore on people too," Badams said. "So if you were a person who was thinking that you might retire in a year or two, it suddenly seemed a lot more attractive of a proposition."
Lane says she's hopeful this year will be smoother. The Centers for Disease Control and Prevention is no longer recommending schools follow its "test to stay" guidelines, discarding the approach that drove many of the required at-home quarantines. Now, rather than sending children home after an exposure to COVID-19, the CDC recommends quarantine only when a child displays symptoms.
Districts competing for teachers
But economic pressures have also caused some teachers to shop around to other districts, keeping an eye on salary differences, which can vary widely from town to town. Some have even raised the possibility of breaking contracts. "I think we're seeing more of that," Lane said.
As the competition increases, one move remains off the table for most superintendents: poaching. Many school districts will not hire a teacher that is already under contract with another district, no matter how great the need is, the superintendents said.
But what to instead can feel confounding. Some say the answer is in providing the right culture. "I want to believe that people want to be in a place where they're respected, that they're valued, and that that's genuine," Lane said.
Others say the decisions are sometimes more practical.
"I had one teacher leave for the Inter-Lakes School District because they could make nearly $20,000 more," said Andrew.
"I don't begrudge them," he added. "That was a good opportunity."
This year, Andrew says, that position is being covered by a substitute.
This story was produced by the editorially independent New Hampshire Bulletin, which is not affiliated with Granite Memo. The headlines and subheads that appear on this page were added by Granite Memo.