newsletter
Nikki Haley links arms with Sununu and Bolduc
Republicans had to swap out two candidates, while Democrats had to clean up a big mess their mail made.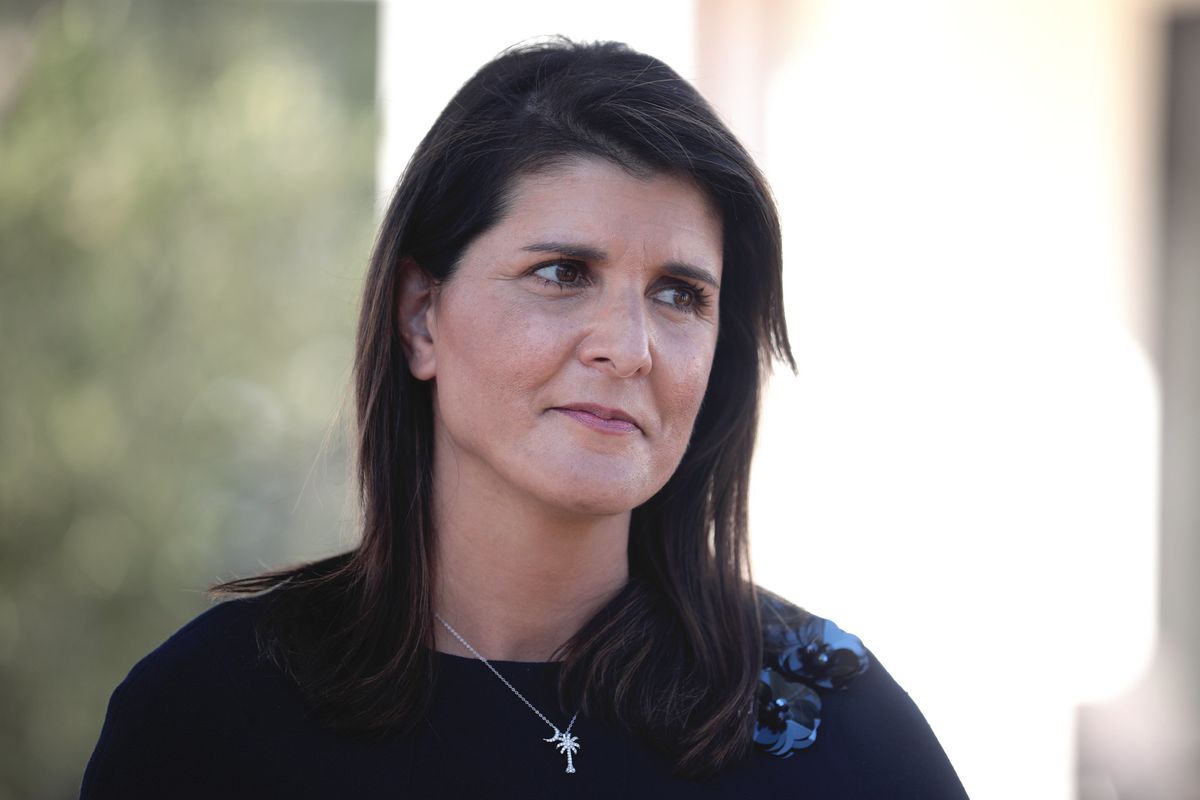 📝
This is your Monday memo.
Not a member? Sign up for free to
get the memo
straight to your inbox.
Forty-three days. That's how long until the Nov. 8 general election, when Granite Staters will lock in their picks for key races up and down the ballot. Let's get you up to speed on the latest:
👍🏻 Sununu used to call Bolduc unserious. Now he calls him "amazing."
🏃🏽‍♀️ White House hopeful Nikki Haley campaigns with NH candidates.
📩 Democrats royally screw up their absentee ballot mailers in 39 towns.
🔁 Republicans name substitute candidates for two NH legislative races.  
By the way, did you see that Granite Memo has officially shifted from soft-launch to all-systems-go mode? Be sure to check out the announcement and fill out the brief survey to help me see ways Granite Memo can serve you.
---
Unserious no longer?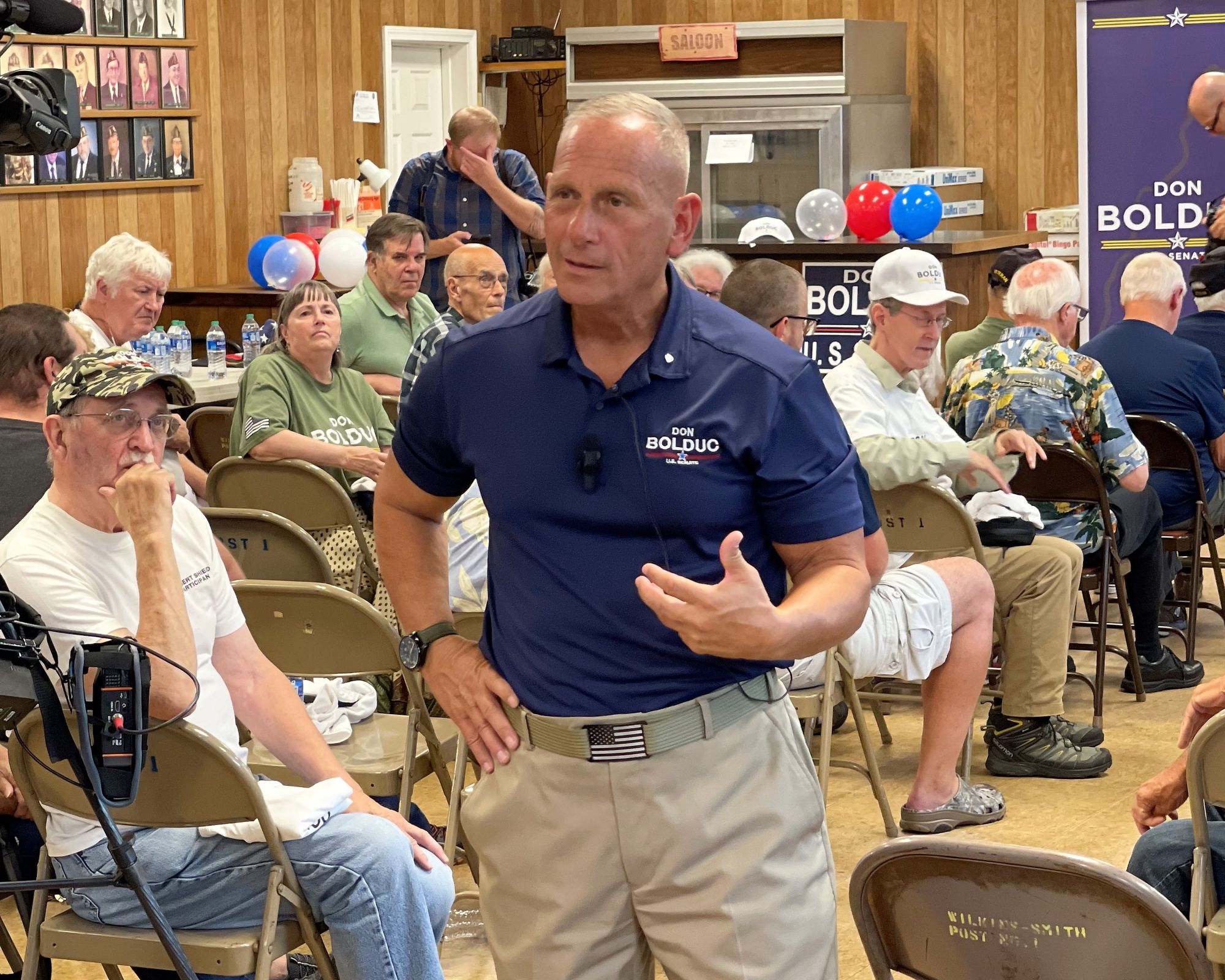 Before the GOP primary, Gov. Chris Sununu dismissed Don Bolduc as a "conspiracy theorist-type" and "not a serious candidate." Sununu urged Republican voters to pick NH Senate President Chuck Morse instead. They didn't listen. Bolduc won the primary, and he's up against Democratic incumbent Sen. Maggie Hassan in the Nov. 8 general election.
During a post-primary push for GOP unity, Bolduc literally embraced Sununu bear-hug style. If there was ever any doubt about whether Sununu would embrace Bolduc back, the governor's actions in recent days eliminated that. Sununu is clearly backing Bolduc.
Sununu and Bolduc both earned endorsements late last week from Nikki Haley, the former UN ambassador and SC governor, who campaigned in NH and said GOP candidates have a winning message (Adam Sexton for WMUR).
More #nhgov news
More #nhsen news
Abortion is a matter of 'freedom' for Biden and Democrats. "Though the party's candidates from New Hampshire to Florida to Nevada have carried the freedom message in their campaigns this fall, Democrats in some prominent races have taken that anti-government theme to a new level." The story mentions a Pappas ad and a Hassan campaign stop. (Seung Min Kim for AP) #nhsen #nh01
As cable news focused on queen, Democratic political donations slipped. "Nat Binns, a principal for MissionWired, a digital fund-raising company that supports Democrats, said ... he had never experienced such a vacuum of political news stories at this stage of the campaigns. The clients of MissionWired include at least three Senate Democrats facing tough re-election campaigns that could determine whether the party maintains control of the Senate: Raphael Warnock of Georgia, Catherine Cortez Masto of Nevada and Maggie Hassan of New Hampshire." (Neil Vigdor for The New York Times) #nhsen
Don Bolduc's home was site of "aggressive" 2018 incident with police. Bolduc's wife, Sharon, called 911 for a medical emergency. An officer arrived and described the matter as "a verbal domestic" incident. "Bolduc campaign spokesperson Kate Constantini said in a statement to The Daily Beast that the kerfuffle was the result of 'brothers will be brothers' after one of Bolduc's sons got into a car accident on the way home for Christmas. She did not address the confrontation with police." (Jake Lahut for Daily Beast) #nhsen
Get the memo.
Keep tabs on NH politics with updates straight to your inbox.
Sign up for free
#nh01 & #nh02
Unions for first responders endorse GOP candidates for governor and NH01. Professional Fire Fighters of New Hampshire (PFFNH) endorsed Gov. Chris Sununu's reelection bid. New Hampshire Police Association (NHPA) endorsed Republican nominee Karoline Leavitt over Democratic incumbent Rep. Chris Pappas in NH01. The firefighters group that endorsed Sununu on Thursday endorsed Pappas in March. (Michael Graham for NHJournal) #nhgov #nh01
Both NH01 candidates talking past each other in close race. Democratic incumbent Rep. Chris Pappas is focused on portraying Republican challenger Karoline Leavitt as "a Trump MAGA Republican, someone too extreme to represent the district." Leavitt is focused on casting Pappas as beholden to "an uber-liberal House Speaker Nancy Pelosi" and runaway federal spending. UNH politics professor Dante Scala said he expects Pappas to keep emphasizing abortion while Leavitt emphasizes the economy. (Kevin Landrigan for Union Leader) #nh01
Poll suggests close contest for NH02 candidates. Democratic incumbent Rep. Annie Kuster "cruised to re-election in 2018 and 2020," but in her current bid for a sixth term, Republican challenger Robert Burns seems to be mounting a stiff challenge. A poll conducted right after the primary showed Kuster with a 48%-45% edge over Burns, with 7% of voters still undecided. The poll showed a majority of independents favoring Burns. (Paul Steinhauser for Concord Monitor) #nh02
---
#fitn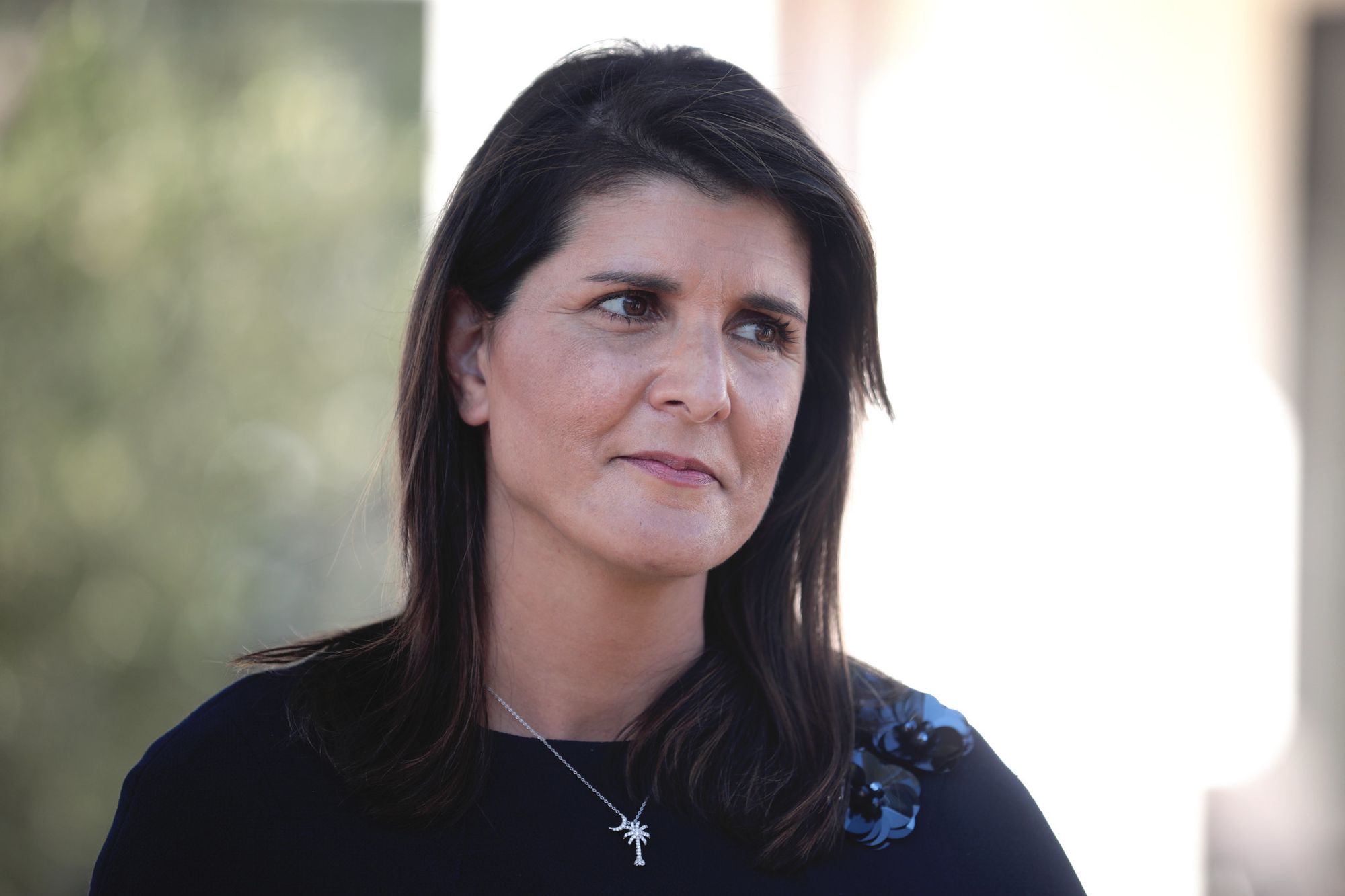 Nikki Haley claps back at "The View." In a CloseUp interview, the former UN ambassador and SC governor responded to comments that had called her a "chameleon" for using her middle name instead of her first name. Democrats have made such "racist" remarks in the past, Haley said. "They can't stand that a minority female would be a conservative Republican. They just can't take it," she said. Haley, who's considering a 2024 presidential bid, came to NH to tout GOP candidates. (Adam Sexton for WMUR) #fitn  
Nikki Haley to NH women: Democrats "are lying to you" about abortion. "They're not telling you that they overwhelmingly supported legislation allowing abortion up to the time of birth," Haley told NHJournal. "They're not telling you that what Republicans are saying is this doesn't need to be decided by unelected justices. It needs to be decided by the people." (Michael Graham for NHJournal) #fitn
With 44 days until election, Buttigieg headlines Eleanor Roosevelt Dinner. At the NH Dems fundraiser in Manchester, Transportation Secretary Pete Buttigieg said Republicans are out of step with the public. Even moderate members of the GOP feel homeless and have resorted to abnormal tactics, he said. Other speakers included Sens. Maggie Hassan and Jeanne Shaheen, Reps. Chris Pappas and Annie Kuster, gubernatorial candidate Dr. Tom Sherman and Executive Councilor Cinde Warmington. (Paula Tracy for InDepthNH) #nhsen #nh01 #nh02 #nhgov #fitn
Pete Buttigieg focused on transportation but political future remains open. The current transportation secretary, who placed second in the 2020 first-in-the-nation presidential primary, sat for a CloseUp interview conducted remotely. (Adam Sexton for WMUR) #fitn
Republicans with an eye on potential presidential bids are packing their calendars in early-voting states. Haley is off to Nevada, Mike Pence will head to Iowa, and Ted Cruz has plans to visit Iowa and NH in the coming weeks. (Paul Steinhauser for Fox News) #fitn
---
#nhleg
Illness forces 2 GOP candidates off ballot. Replacements have been named. Michael Yakubovich and Gary Hopper are stepping away from politics to address health issues (Damien Fisher for NHJournal).
Cheshire House 7 candidates agree on housing needs, differ on guns. Shaun Filiault, who unseated NH Rep. John Bordenet in the Democratic primary for Cheshire County's NH House District 7, said he'll continue talking about gun policy, including the need for a red-flag law. David A. Kamm, who ran unopposed in the Republican primary, said he favors existing gun laws and doesn't plan to push for any significant changes, though he would be open to considering tighter licensure rules. (Rick Green for The Keene Sentinel)
---
Messed up mail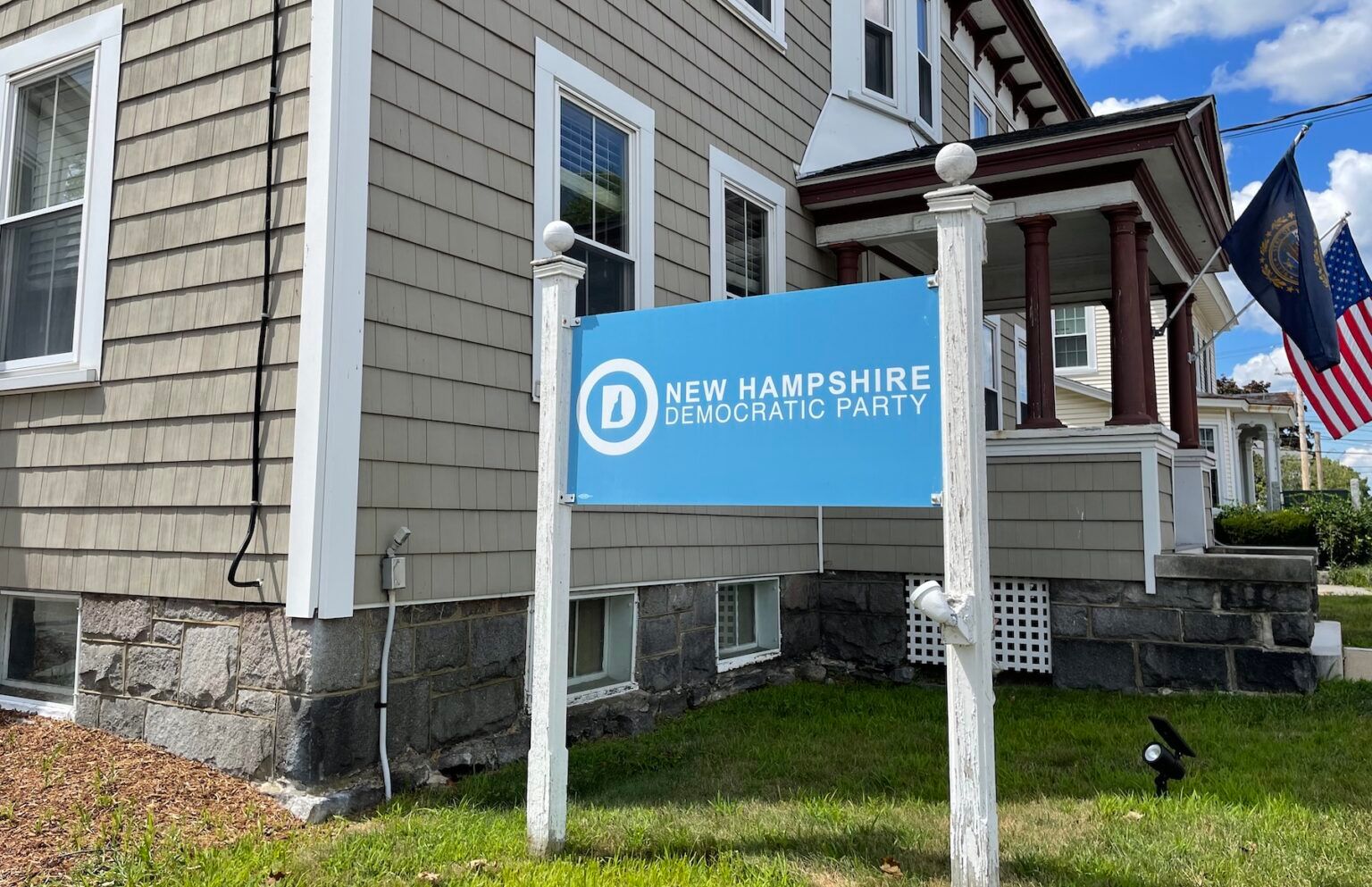 Error-ridden mailers prompt NH AG to send cease-and-desist letter to NH Dems. The messed up mailers had been sent to 39 towns and affected 926 voters in what NH Dems executive director called "a regrettable clerical error made by a mail vendor" (Ethan DeWitt for NH Bulletin).
---
Other noteworthy items
Former head of Granite Recovery Centers sues NHPR, alleging defamation. Eric Spofford sued NHPR and three staffers for a story and podcast that included allegations of sexual misconduct. A spokesperson for the radio station said, "NHPR stands by its reporting and will vigorously defend our journalism." The lawsuit also accuses NHPR of falsely implying that Spofford was the person seen on surveillance video vandalizing homes linked to NHPR employees involved in the story about him (Nancy West for InDepthNH). An earlier post from NHJournal included some information about the lawsuit (Damien Fisher for NHJournal).
Some nursing homes are frustrated with COVID regulations. Kathryn Kindopp, administrator at Maplewood Nursing Home in Westmoreland, said it's time to relax the pandemic rules since most residents are vaccinated and treatments are more widely available. "I think we're discriminating against our elders in nursing homes," she said. Kindopp wrote a letter to the CDC director and didn't receive a reply. She contacted Rep. Annie Kuster, who sent her own letter. (Kelly Burch for The Keene Sentinel) #nh02
Keene nursing home outbreak leads to dozens of COVID cases. Keene Center has had 33 residents and 15 employees test positive for COVID-19 since an outbreak began in August. "Two residents died while receiving end of life care during this time," though the nursing home owner did not disclose whether they had COVID at the time. (Olivia Belanger for The Keene Sentinel)
More headlines:
One more thing...
When is it 'reasonable' to remove a voter from the checklist? In NH, it depends on who you ask. "In the past, these officials largely operated out of public view ... But since the 2020 election and subsequent false claims of widespread voter fraud, these lists have come under more scrutiny ... Towns appear to have wide latitude in how much energy they spend cleaning up the voter rolls." (Todd Bookman for NHPR) #voting
---
Have feedback? Contact editor Steven Porter at steven@granitememo.com.