nhgov
Sununu moves inauguration indoors, citing protests at his home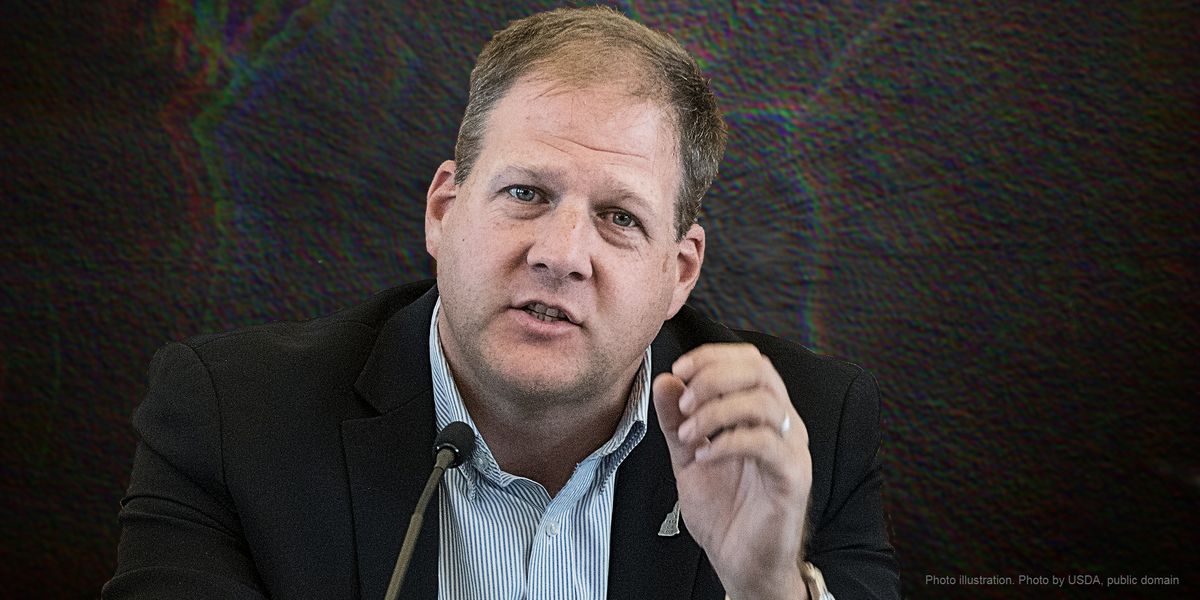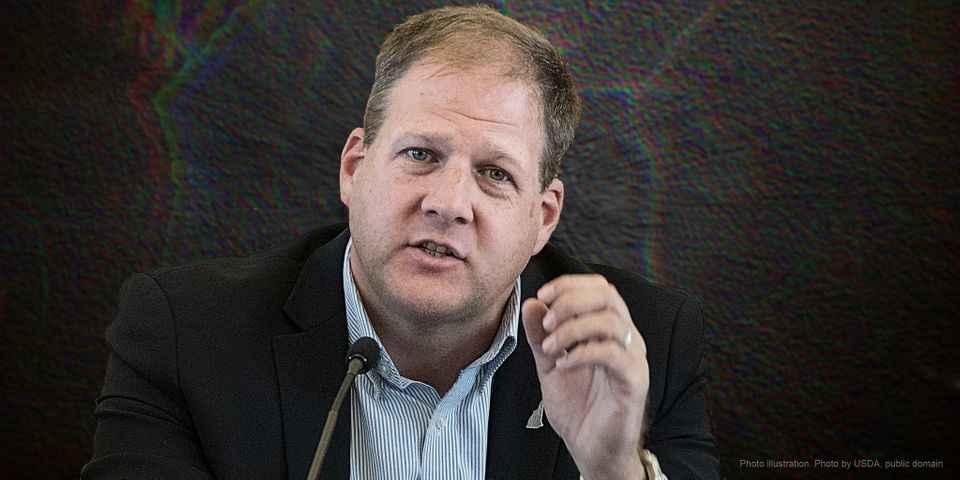 Gov. Chris Sununu will be inaugurated next week for a third two-year term, but the ceremony won't be held outside as previously planned. Citing safety concerns, Sununu announced Wednesday the event will be held indoors.
"For weeks, armed protesters have increasingly become more aggressive, targeting my family, protesting outside my private residence, and trespassing on my property – an outdoor public ceremony simply brings too much risk," Sununu said in a series of tweets.
An armed trespasser was arrested late Monday night in Sununu's back yard with two dozen rounds of ammunition, Sununu added later. "Cancelling our outdoor inaugural ceremonies was not a decision we made easily, but it was the right decision to ensure the safety of my family and the public," he said.
Sununu said he'll deliver his inaugural address live at 7 p.m. next Thursday, Jan. 7, with more details about the event to be announced in the coming days.
Picketing ban enforced
The protests outside Sununu's home in Newfields date back to November, when Sununu imposed a statewide mask mandate to slow down the spread of COVID-19 in the state, as Todd Bookman reported for NHPR. Neighbors complained about the protests, and local authorities raised concerns about rising law enforcement costs.
Newfields adopted an ordinance Dec. 22 that prohibits picketing near any residence in town, threatening violators with a $100 fine.
Protestors with the group Absolute Defiance then organized what they described as a "vigil" near the governor's home Dec. 28, drawing a response from state and local police.  One person was arrested that night, and nine people were fined, including a reporter, as Jason Schreiber reported for the New Hampshire Union Leader.
Newfields police Lt. Katie O'Brien said the person who was arrested, 38-year-old Skylar Bennett of Concord, was charged with disorderly conduct and criminal trespass on Sununu's property, as Schreiber reported for the Union Leader. Bennett denied the charge.
The reporter who was fined was Chris Maidment, who was there on assignment for the NHJournal. Maidment, who had first reported about the town's new picketing ordinance earlier that day, said he displayed a media ID and identified himself repeatedly as a member of the press.
NHJournal Managing Editor Michael Graham said the publication will challenge the fine: "Our reporter was doing his job, covering a local, New Hampshire story that deals with both the current debate over COVID policy and the fundamental freedoms protected by the U.S. Constitution. We will not be paying the fine. We will see the town of Newfields in court."
Absolute Defiance is organizing a "Prayers for Freedom" event Jan. 3 at Newfields Town Hall, according to a Facebook event. The town hall isn't far from Sununu's Hemlock Court neighborhood.
"We will be meeting at the Town Hall and then walk to a small park in order to congregate and give prayers for freedom, truth and goodness," the event description states. "Prayers are optional."
'No involvement'
Sununu spokesperson Benjamin Vihstadt said the governor and his family weren't home when the new residential picketing ordinance was enforced Dec. 28, and the governor didn't have a hand in the new policy or enforcement action, as Alexander LaCasse reported for the Portsmouth Herald.
"The governor had no involvement in the ordinance brought forth by Newfields Police Chief Liebenow and passed by the Select Board, nor does the governor have any involvement in enforcement of the ordinance," Vihstadt said. "Any questions regarding the ordinance and its enforcement should be directed to the town of Newfields."
The governor's brother, Michael Sununu, did have a hand in enacting the ordinance. He was one of three Newfields Select Board members who signed the ordinance.
Those who spoke in favor of enacting the ordinance included Newfields police Chief Nathan Liebenow, NH Department of Safety Commissioner Robert L. Quinn, and Assistant Attorney General Matthew Broadhead, who serves as chief legal counsel for the NH State Police, according to the Select Board's Dec. 8 meeting minutes.