nhgov
Defund abortion referrers? Group pushes NH to axe 4 more contracts
Executive Councilors defunded three reproductive health centers that offer abortion services. Some want state leaders to go much further.
The state Family Planning Program's four remaining providers, which provide low-cost reproductive health care, do not perform abortions. But a Christian advocacy group wants them defunded because they can refer patients to providers who do.
In a series of recent tweets, Cornerstone applauded Executive Council Republicans for rejecting family planning contracts with Planned Parenthood of Northern New England and two other reproductive health centers. Those councilors cited the providers' abortion services, though state audits have shown none have used state money for that care.
But the organization also thanked Councilor David Wheeler for voting against contracts for the four providers who do not terminate pregnancies: Amoskeag Health, Coos Family Health, Lamprey Health Care, and the Community Action Program of Belknap and Merrimack Counties.
"We further commend Councilor David Wheeler for bold leadership and for going a step further, by voting to deny funding to any entities that provide referral for abortion services," read one tweet.
The tweets signaled a potential shift in conservative activism around abortion in New Hampshire.
The four contracts passed 4-1. When they expire in 2024 and come back before councilors, their fate could depend on which party claims the majority of the council's five seats in the November election. It's also likely the next council will be asked even sooner to reconsider the contracts with Planned Parenthood of Northern New England, Equality Health Center, and Lovering Health Center.
The outcomes of those votes will affect nearly 17,600 uninsured and underinsured Granite Staters who have relied on the state's Family Planning Program's subsidized reproductive health care for contraception, cancer screenings, STI testing and treatment, education, and counseling. The three defunded providers alone cared for the vast majority of those people, nearly 16,350, according to the proposed contracts.
Funding loss impacts 'foundational' programs
The four remaining providers in the Family Planning Program have the capacity to care for drastically fewer people, and are limited geographically in Berlin, Manchester, Laconia, and Nashua. That leaves the Seacoast and western part of the state without a provider that is guaranteed to provide a full range of reproductive health care, excluding abortion, for free or at reduced cost.
Patricia Tilley, director of the Division of Public Health Services at the state Department of Health and Human Services, said the consequences of losing funding for those services could be wide reaching for low-income and vulnerable communities, from increases in teen pregnancy, cancer, and STIs to limited access to long-acting birth control methods like IUDs that are more effective at preventing unplanned pregnancies. Comprehensive care, counseling, and education also leads to healthier babies and economic stability, she said.
"Family planning programs are not only foundational to ensuring individuals have access to comprehensive health care," Tilley said. "We also know that family planning programs reduce the likelihood of children living in poverty, the share of children living in households receiving government benefits, and help reduce the share of children living in single parent households. Those are concerns not only for (the) public health (department), but for all areas of the department."
Some of the providers who have lost funding have said it has forced them to consider increasing fees or charging for services like counseling that have been free. Katherine Derby, spokesperson for Lamprey Health Care, said losing its family planning contract could jeopardize its status as a federally qualified health center, which offers subsidized health care to all populations regardless of their ability to pay.
Cornerstone highlights importance of voting
Shannon McGinley, executive director of Cornerstone, declined an interview request and to explain the organization's opposition to contracts with non-abortion providers. In its tweets, Cornerstone cited those providers' ability to refer patients to health centers to offer abortions.
"Cornerstone fully supports Councilor Wheeler's actions," McGinley told the Bulletin in an email. When asked to clarify, McGinley wrote, "This funding issue is a policy debate and our position has been clear in public statements."
Ahead of the election, Cornerstone recently highlighted the power of the Executive Council to decide funding for reproductive health care, in a post titled, "Why you should always care about the Executive Council race."
It said: "Each council candidate deserves your time to give them the highest scrutiny. An abortion-friendly governor's hands will be essentially tied if three pro-life councilors are elected."
"An abortion-friendly governor's hands will be essentially tied if three pro-life councilors are elected."
All five councilors are seeking reelection: Democrat Cinde Warmington in District 2 and Republicans Joe Kenney, Janet Stevens, Ted Gatsas, and Wheeler, in Districts 1, 3, 4, and 5, respectively.
All four Republicans have voted repeatedly against contacts with Planned Parenthood Northern New England, Equality Health Center, and Lovering Health Center. All but Wheeler voted in July to support contracts with the four remaining providers.
Where the candidates stand
Warmington has made approving the family planning contracts with all providers a priority, asking officials from the state Department of Health and Human Services to tell councilors the consequences of rejecting them and to confirm that their audits showed none was using state money for abortion care.
At least one of Warmington's primary challengers, Mike Cryans, would also support the contracts, including those rejected by the Republicans, according to his campaign website. The other, Bradford Todd, could not be reached and did not reply to a candidate questionnaire from Citizens Count, a nonpartisan nonprofit that tracks candidates' positions.
Republican Sen. Harold French will challenge the winner in November. In an interview Monday, he said would oppose contracts with any health center that provided abortions, even if state audits show they do not use state funding for those services. He noted his support for the state's new 24-week abortion ban; French also supported adding an exception for a fatal fetal anomaly this year.
French said he would support contracts with providers that do not terminate pregnancies. When asked if he'd object if those providers made abortion referrals, French said he needed more information. "I haven't heard the testimony yet," he said. "I don't know what (Wheeler's and Cornerstone's) objections are to that."
🗳️
Don't know who's running for Executive Council in your district?
Citizens Count has
a handy guide
that lists the towns and candidates for each district.
Kenney will face Democrat Dana Hilliard. Hilliard said he would support the four existing contracts as well as those for Planned Parenthood of Northern New England, Equality Health Center, and Lovering Health Center. Hilliard said he would support all the family planning contracts, including those the council has rejected. Coos County Family Health is the only provider in the program north of Concord, an area included in Hilliard's district.
"It is an absolute must that we continue to move forward with ensuring that the uninsured and underinsured continue to be able to make their own decisions about their own health care," Hilliard said. "The way they are able to make those decisions is by gaining access. Particularly in the northern sections of this district, those choices are limited and in some cases non-existent."
Stevens is being challenged by Democrat Katherine Harake, whose website includes funding for reproductive health among her priorities.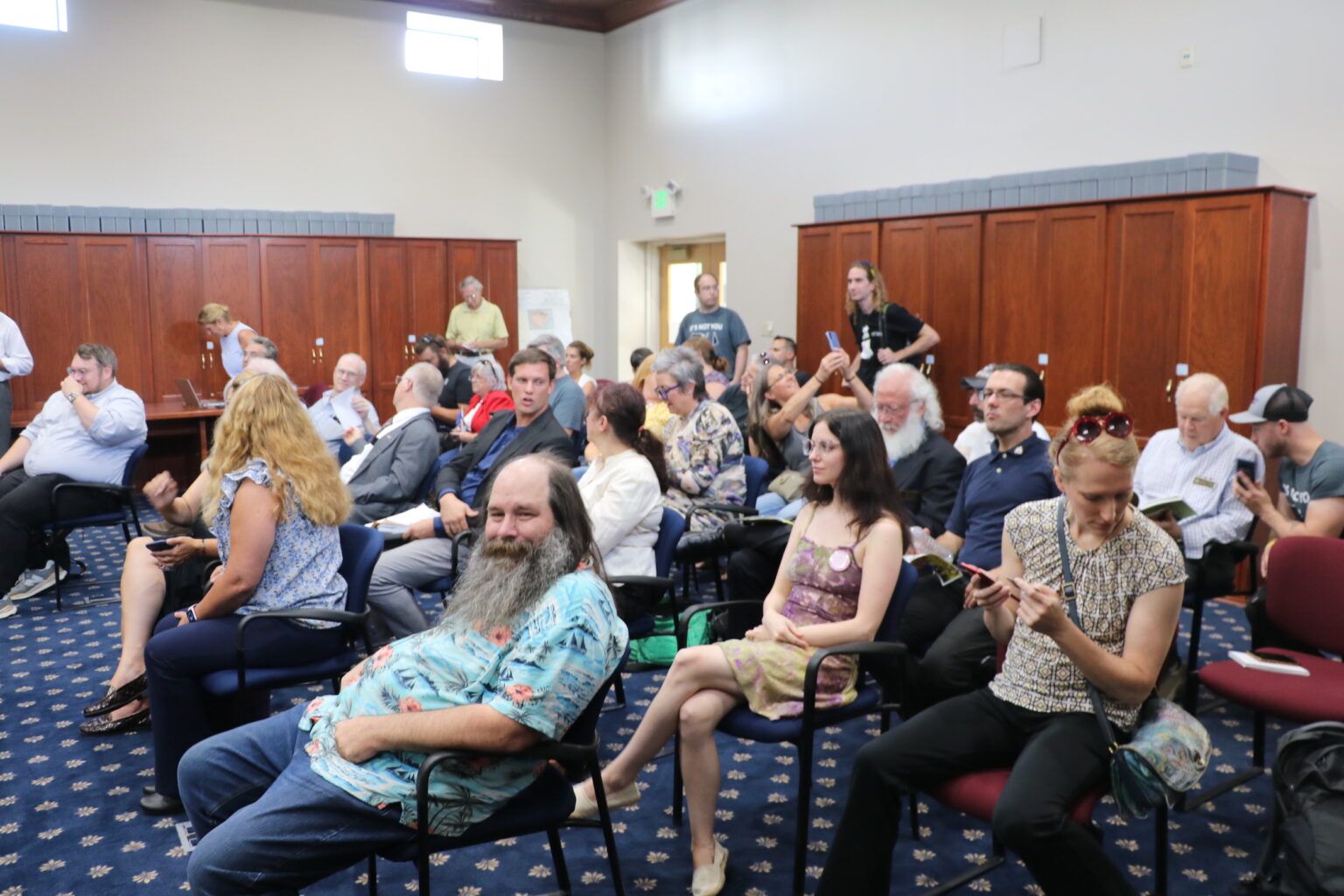 Gatsas faces a primary challenge from Republican Terese Grinnell, who said in an interview she regrets her decision to terminate her pregnancy at age 22 when she was uninsured and could not afford a gynecological exam. Grinnell said she supports state funding for birth control and education to avoid pregnancy but not for abortion services.
When asked whether she would be persuaded by the state's audit showing no providers were using public money for abortion care, Grinnell said she would have to review the financial records herself. She said her own experience working in finance has convinced her accounting decisions can mask how money is spent.
The primary winner will face Democrat Kevin Cavanaugh, who is finishing his state Senate term. In an interview Monday, Cavanaugh said he would support the four existing contracts and those for Planned Parenthood and the other two centers defunded by the council.
"I would never stand in the way of anyone's … health care decision," he said.
Wheeler also faces a primary challenger: Republican Anne Copp, a former state representative. She could not be reached for comment. In her Citizens Count questionnaire, Copp said she opposed abortion as early as the first trimester and said she is against state funding for Planned Parenthood. The questionnaire did not ask about the family planning contracts with providers who do not do abortions but can refer patients to those who do.
The winner of the primary will face Democrat Shoshanna Kelly, who states on her campaign website that she would support the family planning contract with Planned Parenthood of Northern New England.
This story was produced by the editorially independent New Hampshire Bulletin, which isn't affiliated with Granite Memo. The headlines, subheads and related links appearing on this page were added by Granite Memo.