nhsen
First lady Jill Biden lends hand to Hassan, Pappas, other Dems
Her visit came just 10 days before the Nov. 8 election in which several prominent Democrats are defending their seats.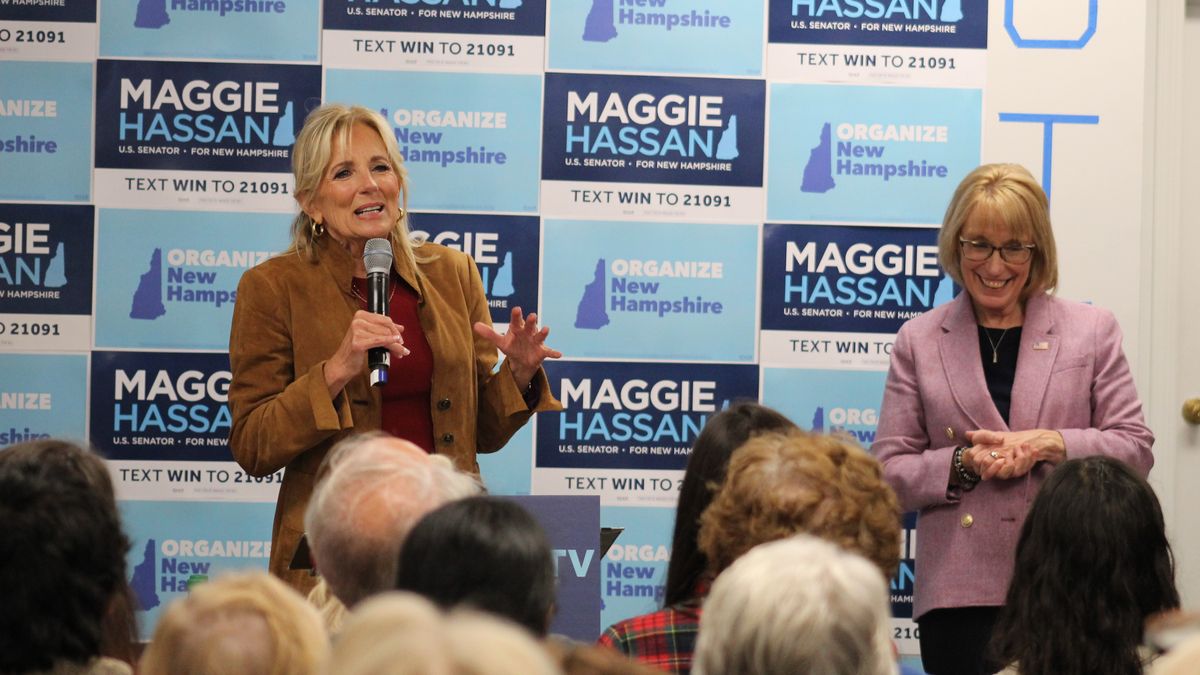 First Lady Jill Biden was back in the Granite State again Saturday to support Democrats as they make their final push ahead of the Nov. 8 election.
Biden took part in events in Manchester then Portsmouth, where she joined Sen. Maggie Hassan, Sen. Jeanne Shaheen, Rep. Chris Pappas, NH Sen. Rebecca Perkins Kwoka and others. I wrote about her Portsmouth stop for the Granite State News Collaborative and Portsmouth Herald. A few highlights:
Jill Biden emphasized the importance of reelecting Sen. Maggie Hassan, and she said getting out the vote is especially important in midterms. The choice between Hassan and GOP nominee Don Bolduc couldn't be starker, she said.
Republicans contend that Biden's visit just goes to show the Democratic candidates are "lockstep" with the Biden administration. Bolduc's campaign welcomed the reminder of Biden-Hassan cooperation.
Pappas told supporters to ignore the polls. At this stage, the only thing that matters is making sure people show up and vote. Pappas is locked in a tight race with GOP nominee Karoline Leavitt.
You can also read about Biden's visit to Manchester from Andrew Sylvia's report for Manchester Ink Link.