nhsen
'Honest mistake': Data entry error added 1,000 votes to NH results for U.S. Senate
When results were transmitted to state officials, the tally was recorded with an extra digit.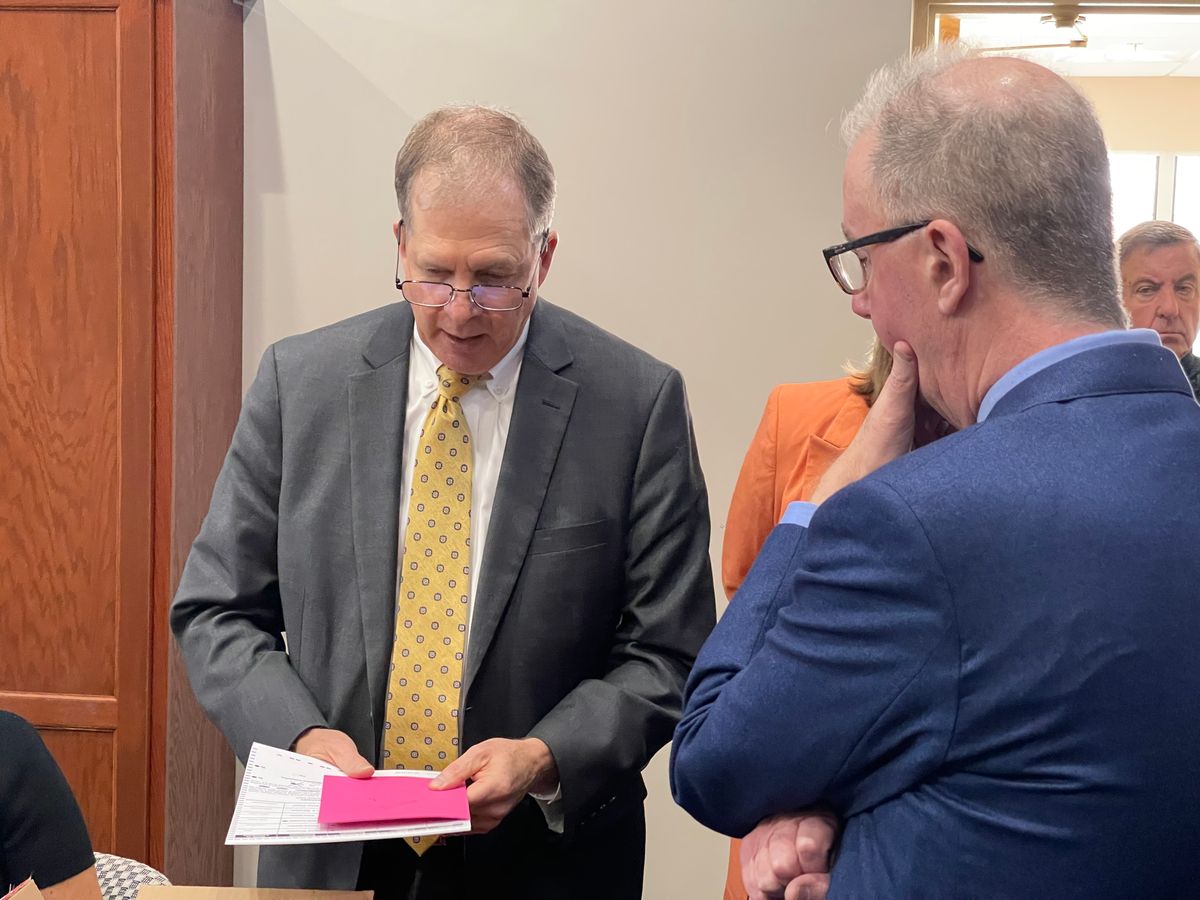 New Hampshire officials corrected a 1,000-vote data entry error that appeared in a spreadsheet on the state's website.
In a statement Monday, the NH Secretary of State's Office described the incident as "a simple typo" that affected one U.S. Senate candidate's tally in one town. The correction didn't change the outcome of the race.
Democratic incumbent Sen. Maggie Hassan received 106 votes in Columbia, according to election results from the town clerk. That's the tally that was reported by media outlets at the state and local levels.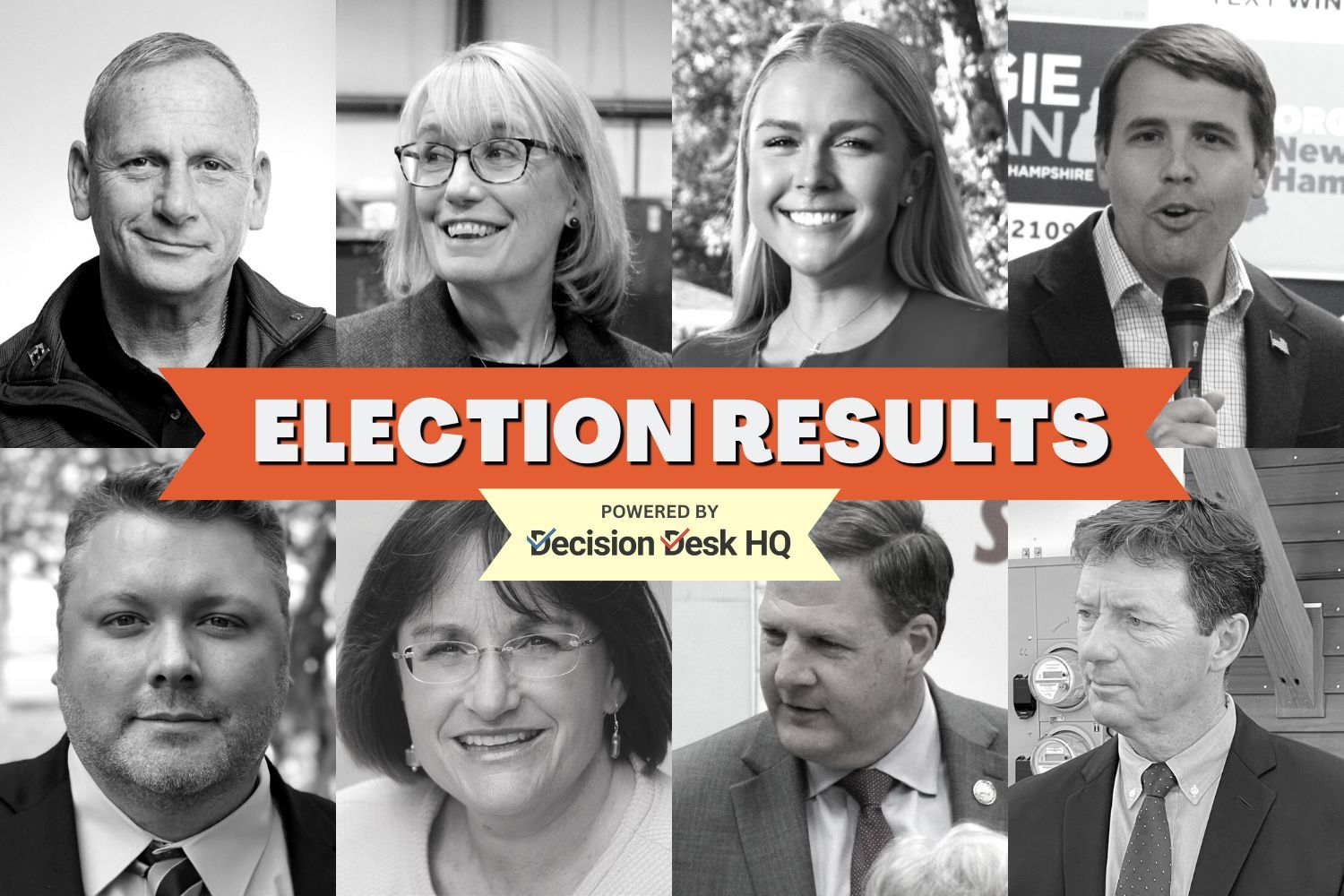 But when those results were transmitted from the Coös County town to state officials in Concord, the number was recorded incorrectly with an extra digit, showing that Hassan received an impossible 1,106 votes in a town with fewer than 700 residents.
That 1,000-vote error appeared in a spreadsheet published online last week.
NH Secretary of State David Scanlan told Granite Memo on Monday that the error appeared to stem from an extra mark on the handwritten return. Scanlan said he sees no reason to believe anyone intended to mislead anyone about the correct tally.
"It was an honest mistake," Scanlan said.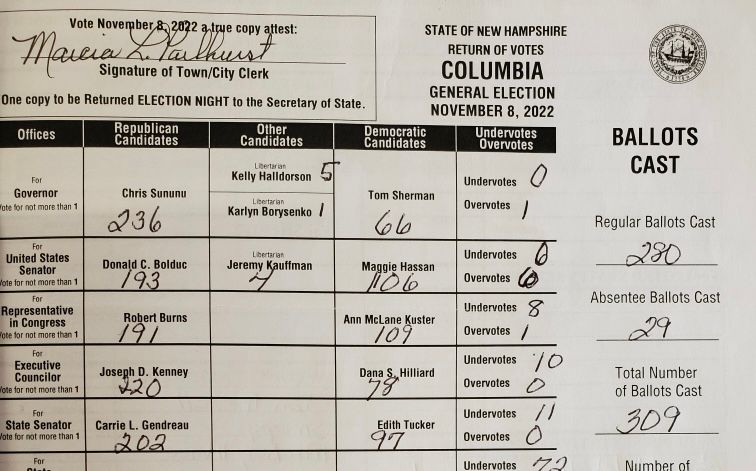 Columbia Town Clerk Marcia Parkhurst told Granite Memo that the handwritten return clearly shows Hassan received 106 votes. Even if there was a confusing extra mark, the return clearly showed that a total of 309 ballots were cast in the town, Parkhurst said.
For the U.S. Senate race, those 309 ballots included 106 votes for Hassan, 193 votes for Republican nominee Don Bolduc, four votes for Libertarian candidate Jeremy Kauffman and six overvotes, according to a copy of the handwritten return Parkhurst provided to Granite Memo.
Get the memo.
Keep tabs on NH politics with updates straight to your inbox.
Sign up for free
Parkhurst said she first learned Monday morning of the confusion over Columbia's tally. She said she has received unpleasant feedback from people who think she did something wrong.
"I'm confident that all our numbers were counted properly," she said.