nhsen
Don Bolduc and Karoline Leavitt concede graciously
Electoral norms of this sort might be easy to take for granted.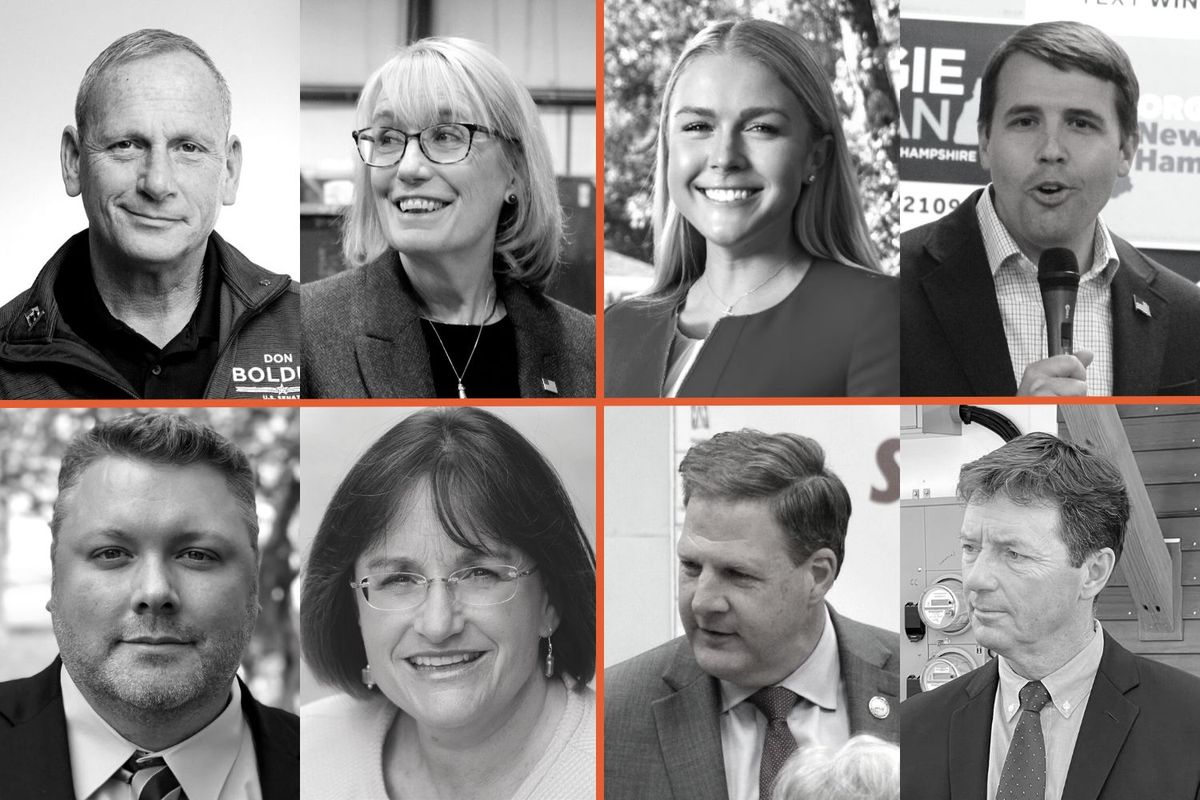 They didn't drag their feet. They didn't cite conspiracies. They didn't stoke doubts any further.
When it became clear Tuesday night that the math wouldn't add up in their favor, that they had lost their races against Democratic incumbents in New Hampshire's congressional delegation, both Don Bolduc and Karoline Leavitt conceded graciously and promptly.
Bolduc called incumbent Sen. Maggie Hassan. Leavitt called incumbent Rep. Chris Pappas. They each gave a speech to their supporters. It was classic electoral etiquette of a mundane sort — the kind that might be easy to take for granted.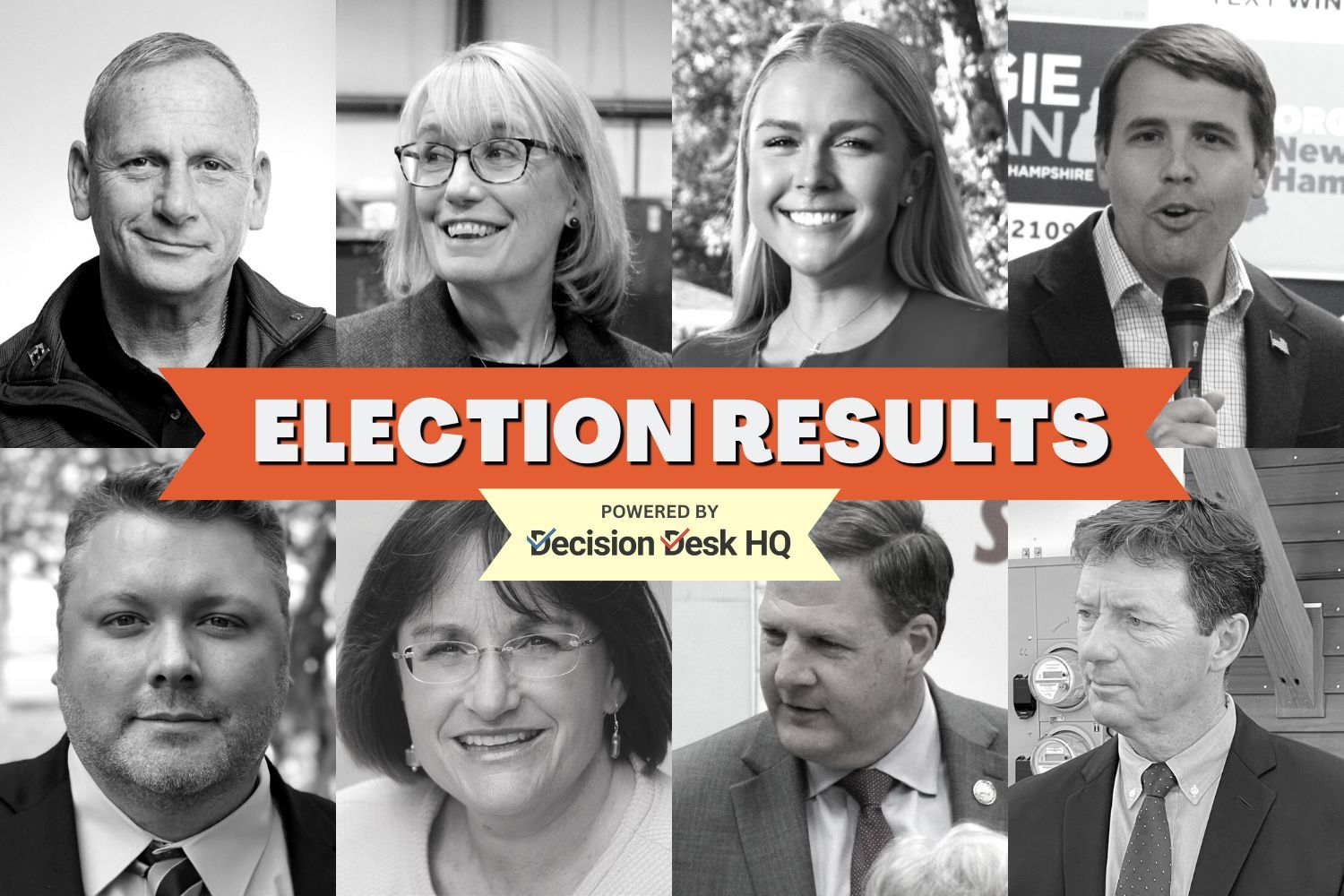 Bolduc and Leavitt haven't always accepted clear election results. Even after lawsuits and audits and protracted scrutiny yielded no basis for claims that the 2020 presidential election had been stolen, both Bolduc and Leavitt continued to say otherwise, harnessing former President Donald Trump's "Big Lie" for their own political gain during their GOP primaries.
They softened their rhetoric during the general election campaign, but still found themselves listed by The Washington Post among 291 so-called "election deniers" running for Senate, House or key statewide offices across the country on Tuesday. (More than 160 of the candidates in that list won on Tuesday, and other races have yet to be called.)
When he endorsed Bolduc last week, Trump called him a "strong and proud 'Election Denier.'" Trump added Tuesday night that Bolduc's loss stemmed from his waffling over whether the 2020 election was fraudulent. "Had he stayed strong and true, he would have won, easily," Trump wrote on social media. "Lessons Learned!!!"
Renewed focus on what 'we share'
When he conceded to Hassan shortly after 11 p.m., Bolduc told supporters, "We didn't win today," but he also said, "This is not a loss. ... We woke a lot of people up hopefully we put her on notice. And hopefully, she will do the right thing for Granite Staters," Bolduc said, as Michaela Towfighi reported for Concord Monitor.
During her victory speech, Hassan thanked Bolduc for a hard-fought campaign, and people in the crowd began booing. Hassan scolded them to stop, then she thanked Bolduc for his military service and said even though her views and his differ, "we share love of country" — a delicate olive branch after a fierce campaign in which she called him "the most extreme nominee" for U.S. Senate in New Hampshire's modern history.
In her concession speech, Leavitt said she wished Tuesday's results had come out differently, as Kathy McCormack reported for the Associated Press. "I'm nevertheless still humbled by the outpouring of support that we received across every single city and town and more," Leavitt said.
During his victory speech, Pappas said he received a "gracious" concession call from Leavitt, and he said he has nothing but respect for her and the campaign she ran — mere days earlier, he had accused her of pushing an "extreme agenda" and treating "politics as a performance art."
Third candidate concedes
Democratic incumbent Rep. Annie Kuster, who faced Republican challenger Robert Burns, gave a celebratory speech without formally declaring victory shortly after 10 p.m. Tuesday.
Burns told WMUR that his supporters should expect a "very late night" to count the votes. Hannah Cotter reported for WMUR that the Burns campaign had left the event venue and said to expect a statement sometime Wednesday morning.
Kuster went on to declare victory after AP called the race.
Burns conceded in a statement Wednesday congratulating Kuster.
"While this isn't the result we hoped for," he said, "I'm inspired by the grassroots support and engagement we enjoyed throughout this campaign. ... I look forward to participating further in the public sphere and doing whatever I can to help New Hampshire and the United States reach their full potential."
When races were called
Decision Desk HQ called the NH02 race for Kuster as the projected winner at about 10:10 p.m., then AP called the NH02 race for Kuster at 12:57 a.m.
Decision Desk HQ called the Senate race for Hassan as the projected winner at 10:30 p.m., then AP called the Senate race for Hassan at 11:39 p.m.
Decision Desk HQ called the NH01 race for Pappas as the projected winner at about 11 p.m., then AP called the NH01 race for Pappas at 1:09 a.m.
---
Governor wins reelection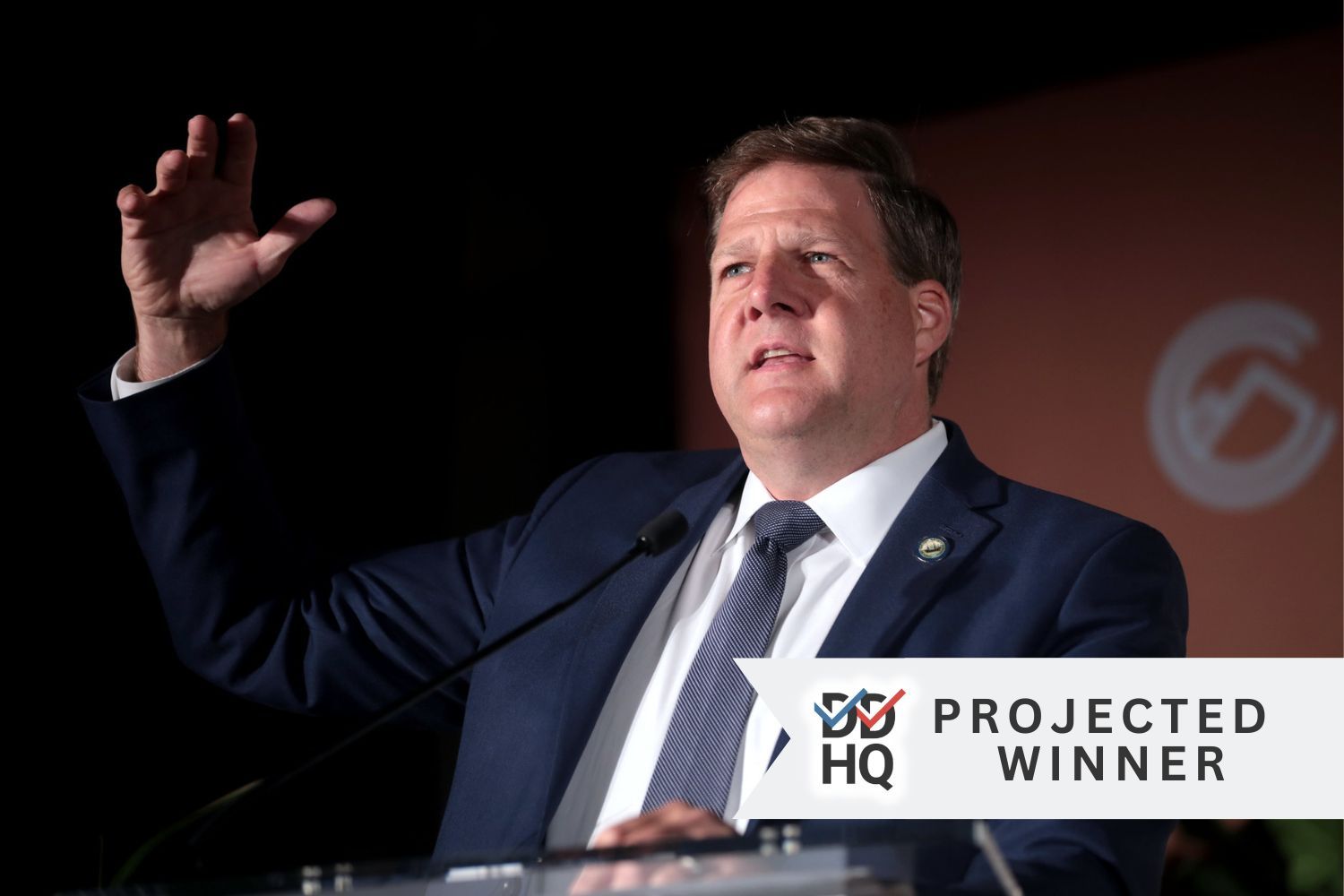 ---
Making sense of Election Day
Split ticket voting propels Sununu while backing Dems for federal office. "Tuesday's election confirmed once again that New Hampshire swing voters love to split their tickets, embracing the re-election of Republican Gov. Chris Sununu while at the same time also punching tickets for Sen. Maggie Hassan, and U.S. Rep. Chris Pappas, both D-N.H." (Kevin Landrigan for Union Leader) #nhgov #nhsen #nh01
Voters plead for an end to political hostility. Many Republicans and Democrats said they want elected officials "to get back to solving the issues that people care about rather than constantly fighting against each other." (Jamie L. Costa and Sruthi Gopalakrishnan for Concord Monitor)
Voters focus on national issues and candidate character. "After community issues came to define local and state races in September's primary in Belknap County, it was national issues that set the tone for voters during the general election Tuesday." (Catherine McLaughlin for The Laconia Daily Sun)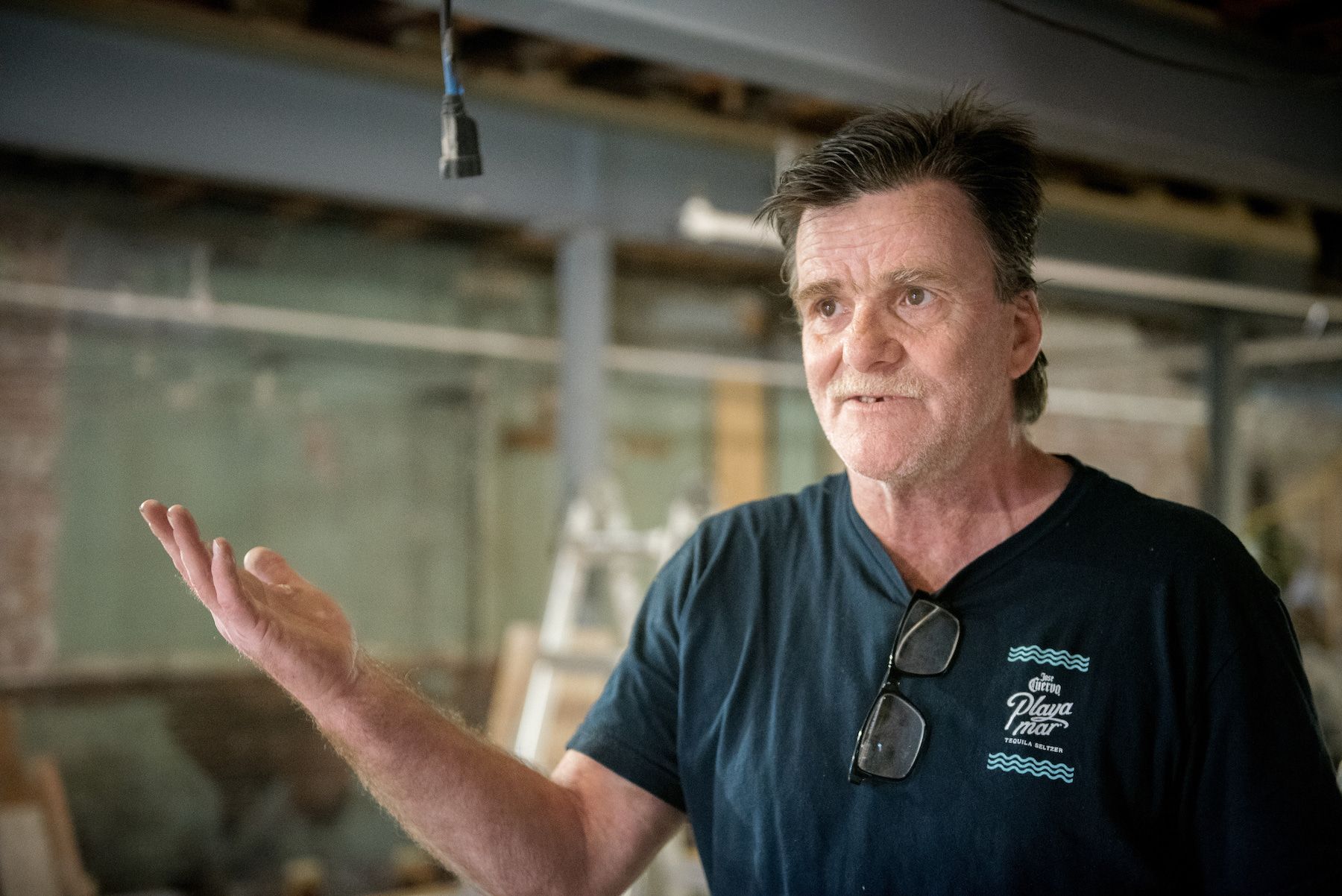 NH Secretary of State says some minor problems reported at polls. David Scanlan said some problems were arguments between voters and officials, but were resolved. "The attorney general's office also described what officials called a very serious issue after a handful of voters in Hooksett didn't receive their absentee ballots. Scanlan said he's working with the attorney general to see what happened." (Arielle Mitropoulos for WMUR)
Long lines and heavy traffic reported at Derry polling location. Town clerk Tina Guilford said she's not sure what caused the backup, though daily rush hour traffic may have played a role. Voters who waited in line were furious. (Kelly O'Brien for WMUR)
Three NH towns test new ballot-counting machines. Voters in Ashland, Newington and Woodstock participated in a state pilot program to test out new ballot machines. "Unlike the current model that New Hampshire uses, these machines have software that's open source, which allows anyone to see how it was programmed to tabulate votes." (Jeongyoon Han for NHPR)
More election-related headlines:
Update (Nov. 9, 2022): This post was updated Wednesday afternoon to include a statement of concession from Republican nominee Robert Burns, who lost to Democratic incumbent Rep. Annie Kuster in NH02.