nhsen
Bolduc was clearly accosted. But 'punch' claim disputed.
The incident drew condemnation from both sides of the aisle amid rising concern over political violence and intimidation.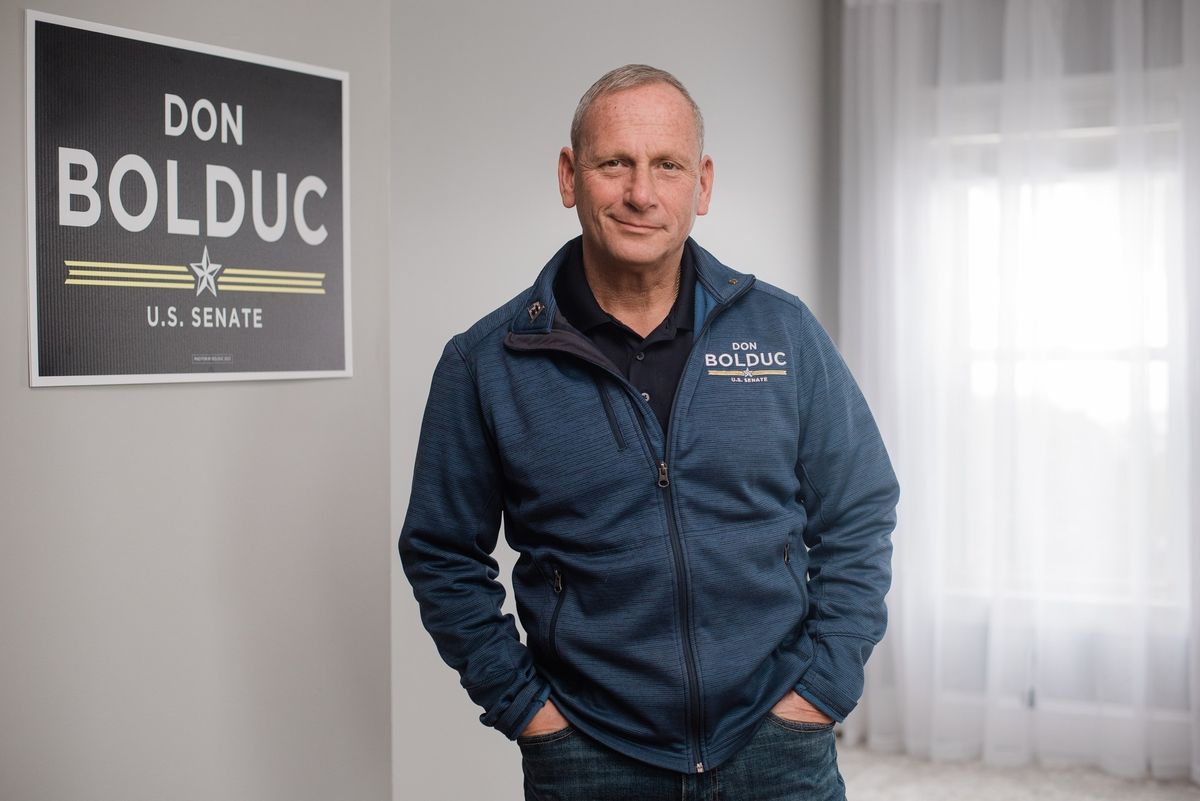 Before he sparred verbally Wednesday night with Democratic incumbent Sen. Maggie Hassan in their third and final debate of the U.S. Senate race, Republican nominee General Don Bolduc was accosted outside in an incident that led to one arrest.
Bolduc was greeting a mixed crowd of people as they waved signs before the event. Some supported Bolduc. Others supported Hassan. And a few supported Libertarian candidate Jeremy Kauffman, who will be on the ballot but wasn't invited to the debates.
As Bolduc was working the crowd, a person moved aggressively toward him and came within arm's length of the candidate, according to videos published by WMUR and shared on social media. The person was holding what appeared to be a cellphone attached to a mount.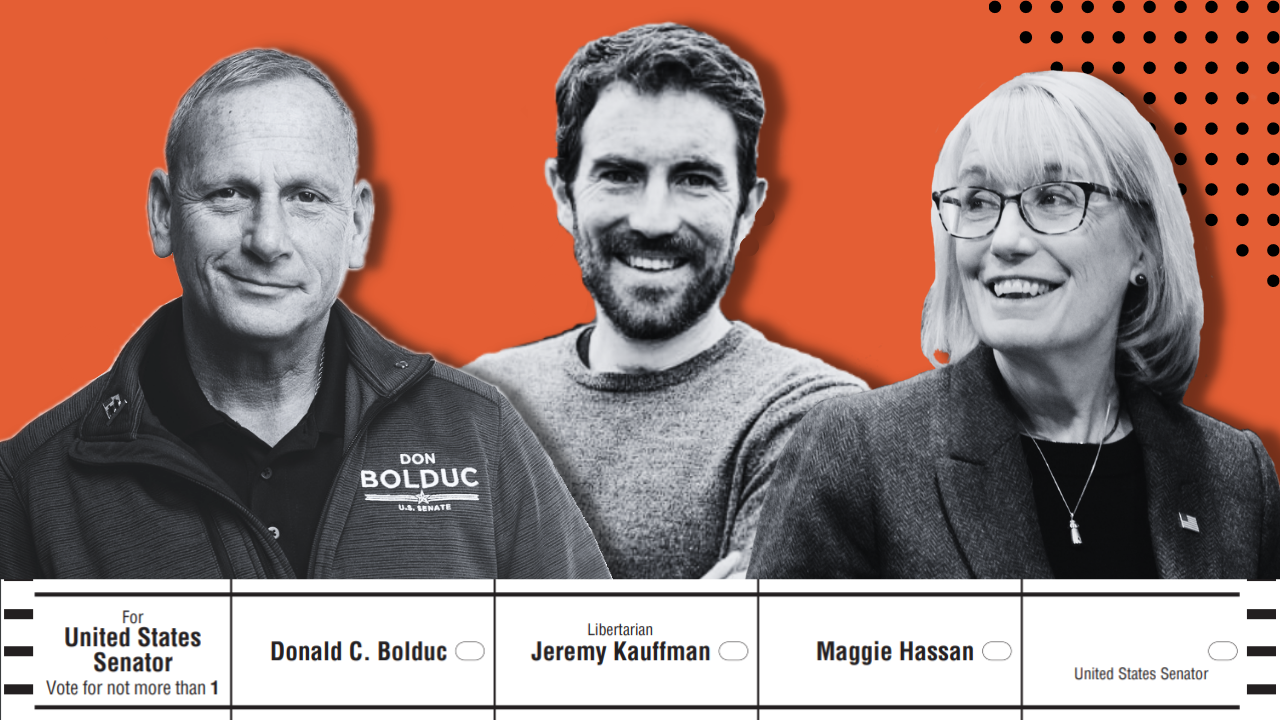 Libertarians disputed initial claims and media reports that described the incident as an assault. They said the activist was confronting Bolduc, not physically attacking him. Nonetheless, authorities said the activist broke the law.
What's clear from the videos is that Bolduc motioned for police to intervene and repeatedly said, "He hit me." In a statement, Bolduc campaign spokeswoman Kate Constantini said the individual "attempted to punch" Bolduc and was quickly arrested.
"As the General said on stage last night, it's time to lower the temperature of the political discourse in this country. ... We are grateful to the quick response from law enforcement on the scene," Constantini said early Thursday, referring additional questions to the Goffstown Police Department.
In a statement later Thursday morning, Goffstown police said 37-year-old Joseph Hart of Rhode Island was arrested following a "disturbance" near where Saint Anselm College was hosting the WMUR Granite State Debates.
The college had earlier notified Hart that he was no longer welcome on the property, then Hart approached Bolduc, police said. Hart was arrested on preliminary charges of criminal trespass and disorderly conduct.
Get the memo.
Keep tabs on NH politics with updates straight to your inbox.
Sign up for free
Goffstown police Lt. Thomas J. Hammond confirmed to Granite Memo that the preliminary charges against Hart don't "at this moment" include any allegation of assault. Police said the incident remains under investigation. Hart was released and given a Dec. 1 arraignment date.
Some early reports had described the incident as an outright attack:
Although it's clear from the videos that Bolduc was accosted, it's not clear that he was physically assaulted — and Hart's allies claim Bolduc initially misrepresented the incident.
Kauffman's campaign manager, Justin O'Donnell, tweeted that the NHJournal's reported confirmation of "an attempted assault" was untrue. O'Donnell claimed that Hart was "trying to ask (Bolduc) a question."
Libertarian gubernatorial candidate Karlyn Borysenko posted video of the incident and accused Bolduc of lying about the ordeal.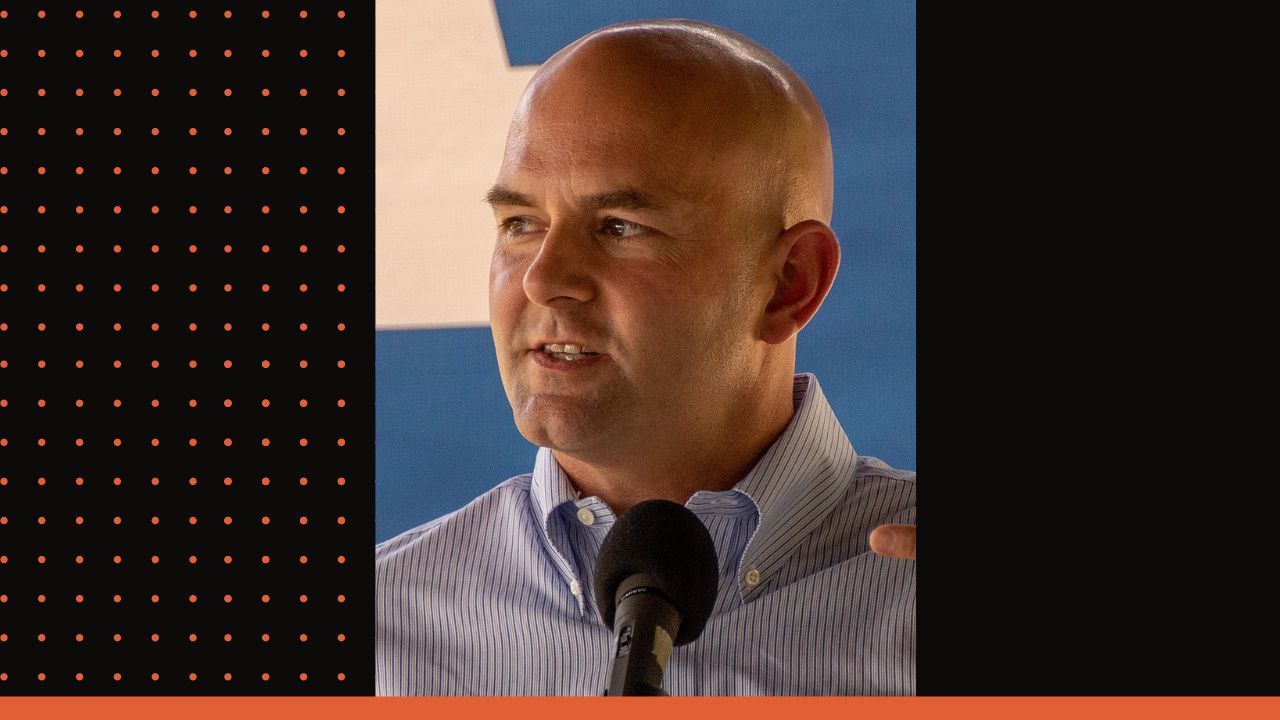 Ian Freeman, a Libertarian activist and leader of the Free Keene movement, wrote a post on the group's website alleging that Bolduc lied. The post also criticized media outlets for running with the claim that Hart — who is also known as Joa and who posts "Breaking the Flaw" videos online — had tried to throw a punch.
"Joa never threw a punch nor did he even try to touch Bolduc," Freeman wrote. "He did approach him and yell at him about being a warmonger, that's it."
In a radio interview Thursday morning on NH Today with Chris Ryan, Bolduc said he didn't want the pre-debate incident to overshadow the debate itself. When asked for his recollection, Bolduc said he saw the man coming, turned his side and braced for impact. Any actual physical contact was no more than a "slight grazing," Bolduc said.
Bolduc told WMUR on Thursday that he wouldn't call the incident an assault.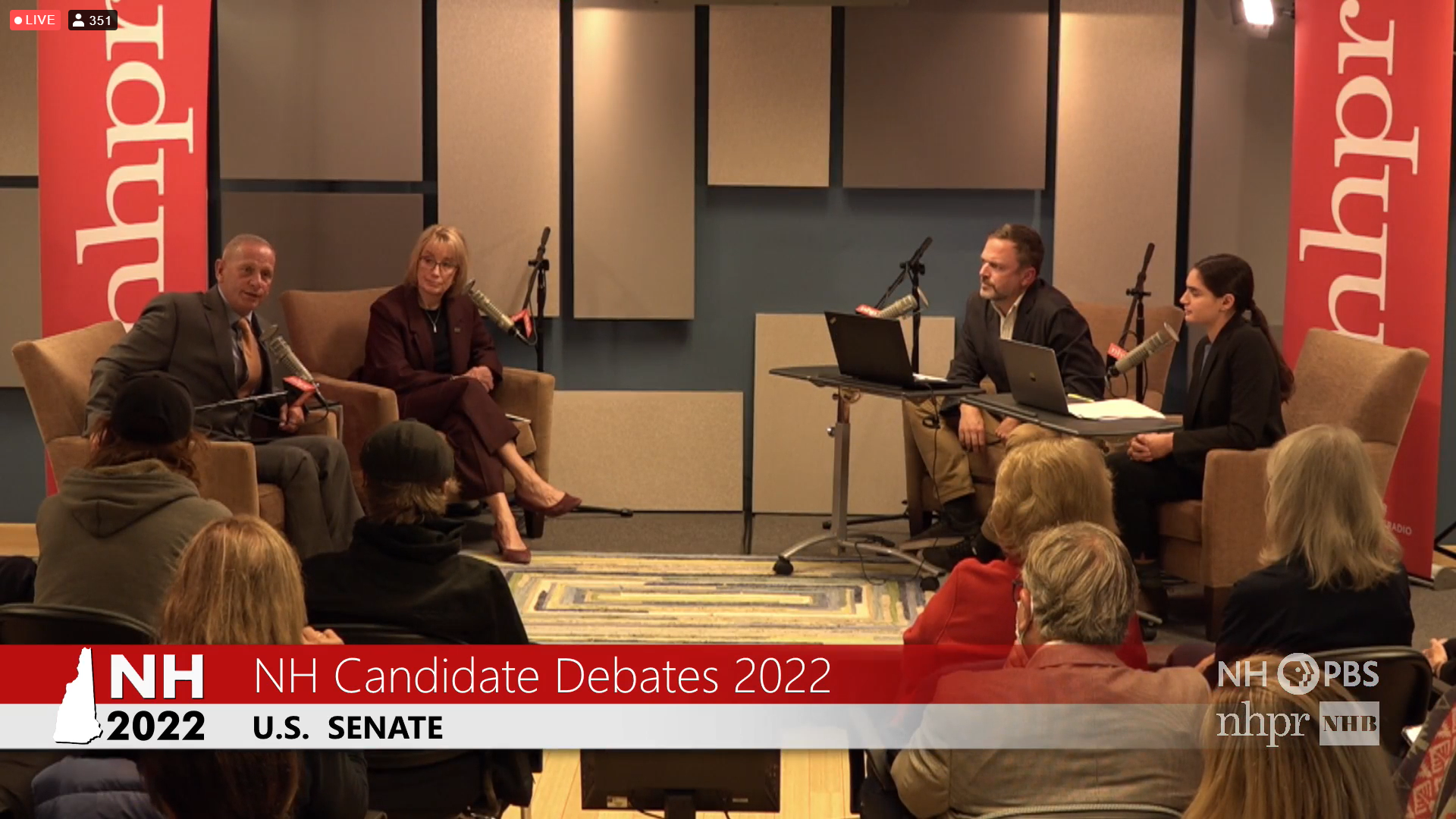 The incident drew condemnation from Hassan and her team as well.
"The behavior of the Libertarian Party agitators toward Don Bolduc last night was despicable," Hassan tweeted, thanking local authorities and the debate hosts for "their commitment to keeping everyone safe."
Hassan campaign communications director Kevin Donohoe tweeted that Hart's behavior was "disgusting." The same individual had gotten aggressive with Hassan campaign volunteers at the WMUR and NHPR debates, he said.
Sure enough, a "Breaking the Flaw" video posted on YouTube shortly after the NHPR debate appears to document a camera-wielding activist move aggressively toward Hassan and get into a physical scuffle with members of her team.
The incident Wednesday night unfolded about the same time that President Joe Biden delivered a speech warning about political violence and intimidation tactics that aim to interfere with American democracy.