nhsen
Senate debates exclude NH Libertarian candidate. Can they do that?
History suggests the FEC may be unlikely to find fault with WMUR's debate criteria, but the situation poses interesting questions about NH elections and press freedom.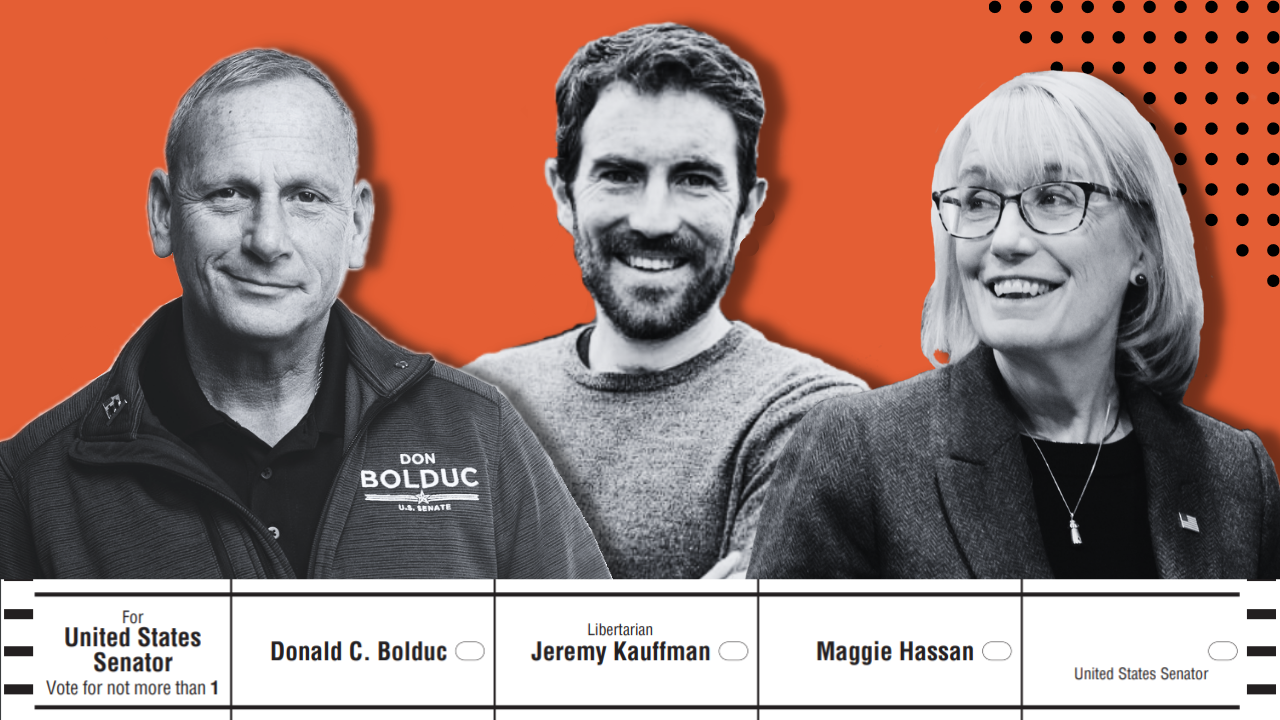 Voters will see three names printed in a single row on their ballots when they make their pick in New Hampshire's high-stakes contest for U.S. Senate. How many of those three candidates will voters see if they tune in for the debates? Likely just two.
Democratic incumbent Sen. Maggie Hassan and her Republican challenger, retired Gen. Don Bolduc, have both agreed to three debates, with Bolduc calling for Hassan to accept more. But debate organizers haven't invited Libertarian candidate Jeremy Kauffman to participate, even though he's on the ballot.
Frankly, it's easy to see why Kauffman's campaign hasn't made the cut. Just 3% to 5% of likely voters said they would pick him in several recent polls that included him in the list of candidates. Bolduc, meanwhile, had backing from 41% to 45% of likely voters, and Hassan maintained her lead at 48% to 50%, according to the polls.
Kauffman had raised just $25,000 as of late last month, according to Federal Election Commission filings. Bolduc and Hassan have raised more than $1.6 million and $36.5 million, respectively, according to their FEC filings.
With just over two weeks to go, Kauffman clearly isn't positioned to win this race. But he could win an appreciable number of the votes. And his exclusion from the debates raises interesting questions about the role such prominent events (and those who organize them) play in New Hampshire's electoral process. Can media organizations that sponsor debates exclude third-party candidates? Should they?
Get the memo.
Keep tabs on NH politics with updates straight to your inbox.
Sign up for free
Kauffman and his campaign manager, Justin O'Donnell, have made their stance on the matter clear. They called on WMUR, NHPR and other organizations to open their debate stages to all candidates on the ballot. That's the only objective way to decide who's in and who's out, O'Donnell said.
"The role of the media is not to judge, pick, and choose winners, but to represent the facts and options to the voters in an unbiased manner," O'Donnell said in an email.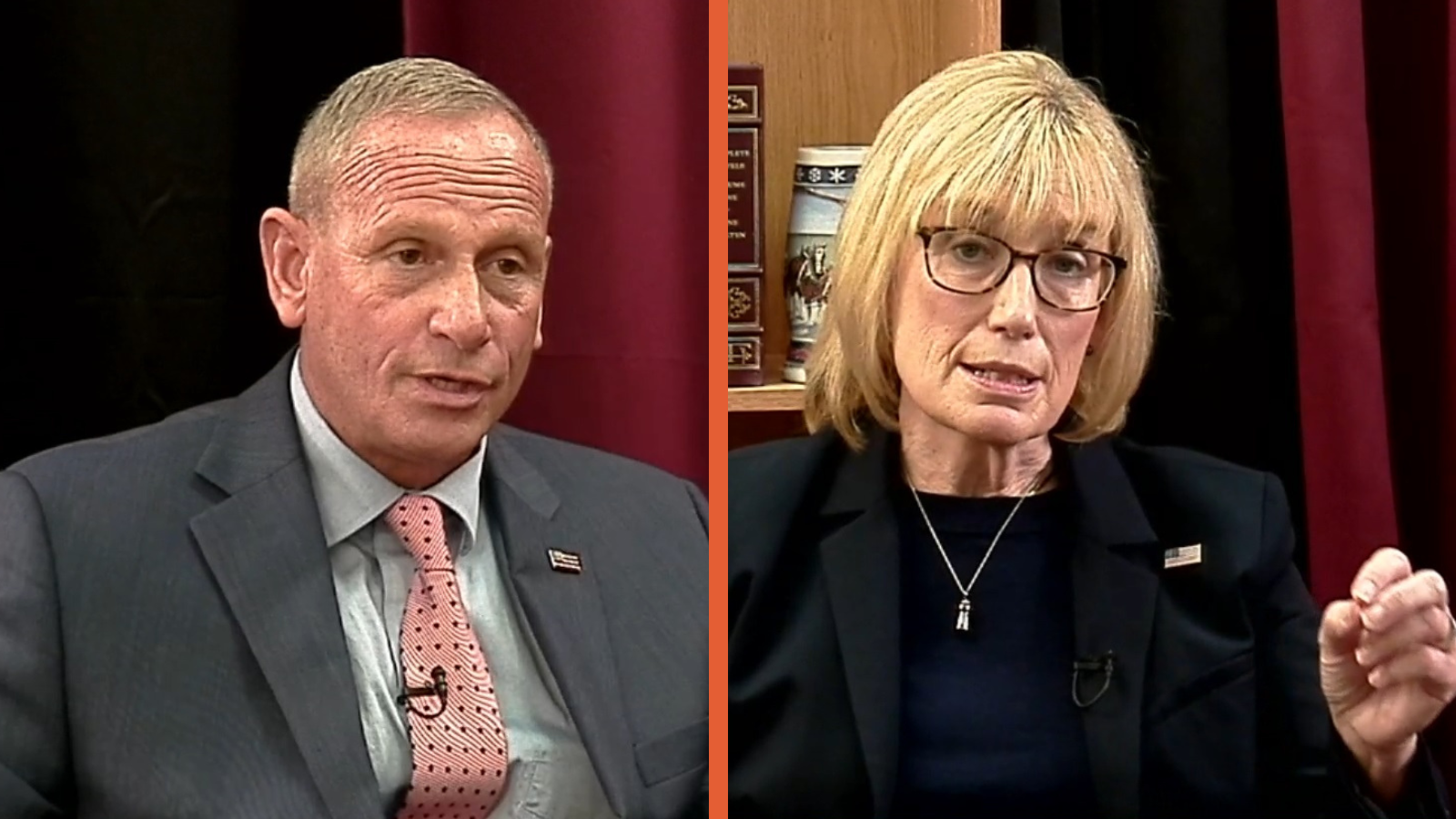 Kauffman has already been excluded from two of the three Senate debates that both Hassan and Bolduc have agreed to attend. The Mt. Washington Valley Economic Council hosted a two-candidate debate on Oct. 18 in Conway, and NHPR will host a two-candidate debate on Oct. 27 in Concord.
That leaves WMUR, which has yet to officially announce whether Kauffman will be invited to the station's televised debate. (Update: WMUR announced Oct. 26 that Hassan and Bolduc will be the only two candidates in the Nov. 2 debate.)  
Early this month, WMUR published its eligibility criteria, giving candidates until Monday, Oct. 17, to qualify. Before that deadline, WMUR Creative Services Director Christina Rule said the station would continue assessing the relevant data through that cutoff date and announce the debate schedule thereafter. Rule didn't respond to additional questions after the deadline passed.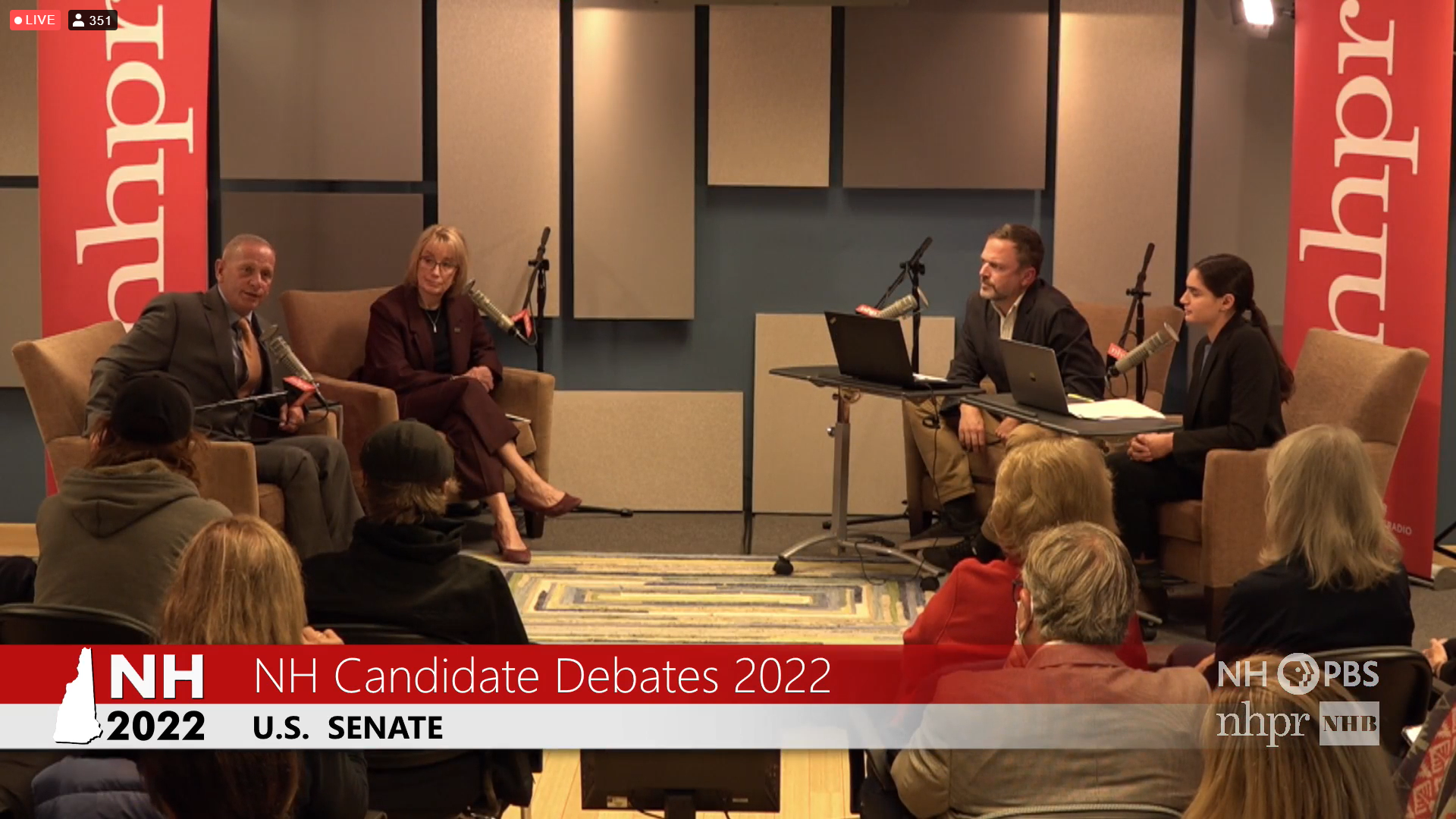 While some elements of WMUR's criteria are unquestionably objective, others leave certain details open to interpretation. That led Kauffman and O'Donnell to accuse WMUR of setting subjective eligibility criteria. Their accusation matters because the FEC explicitly requires debate organizers to use "pre-established objective criteria" to determine which candidates may participate.
If a debate organizer inappropriately excludes certain candidates, then the FEC could view debate-related expenditures as an illegal corporate contribution to whichever candidates were invited.
That's what happened in 1980 when The Nashua Telegraph planned a debate with just two of the Republican presidential candidates, George H.W. Bush and Ronald Reagan, a few days before New Hampshire's first-in-the-nation primary. In a pre-debate ruling, the FEC said the Telegraph's planned event would be an illegal corporate contribution, so the Reagan campaign stepped in to cover the costs instead.
📖
You're viewing members-only content.
The rest of this
free
post is available exclusively to Granite Memo members. (Thanks for joining!)
Did someone forward this to you? Sign up for free to get the memo yourself.
When the time came for Reagan and Bush to go toe-to-toe, Reagan brought four more GOP candidates along with him. When the moderator sought to regain control and called for Reagan's mic to be silenced, Reagan famously retorted, "I'm paying for this microphone."
What are WMUR's debate criteria?
To qualify for WMUR's debates, candidates must be on the ballot and have campaign staff, with "frequent interactions with the public and the media," plus an active website and social media channels, according to the published criteria. Additionally, WMUR will consider the level of voter support candidates achieved in past elections and evaluate polling data "when available and relevant," the criteria state. The TV station will also consider whether candidates have held public office before and evaluate their fundraising results.
Debate organizers often set a minimum polling threshold that candidates must achieve to earn a spot on the debate stage. For example, when Newsmax hosted a debate in August with Bolduc and other GOP primary candidates, it excluded businessman Vikram Mansharamani because he hadn't hit at least 4% in the polls. And when WMUR hosted debates in the 2018 general election for governor and U.S. House, the station set a 12% minimum polling threshold.
But WMUR's criteria for the 2022 general election debates don't specify minimum quantitative thresholds for public opinion polling, performance in past elections or fundraising totals. It's not clear who at WMUR has the discretion to interpret those criteria and determine whether a candidate checked all of those boxes. (Rule, the WMUR spokesperson, didn't answer a question about that.)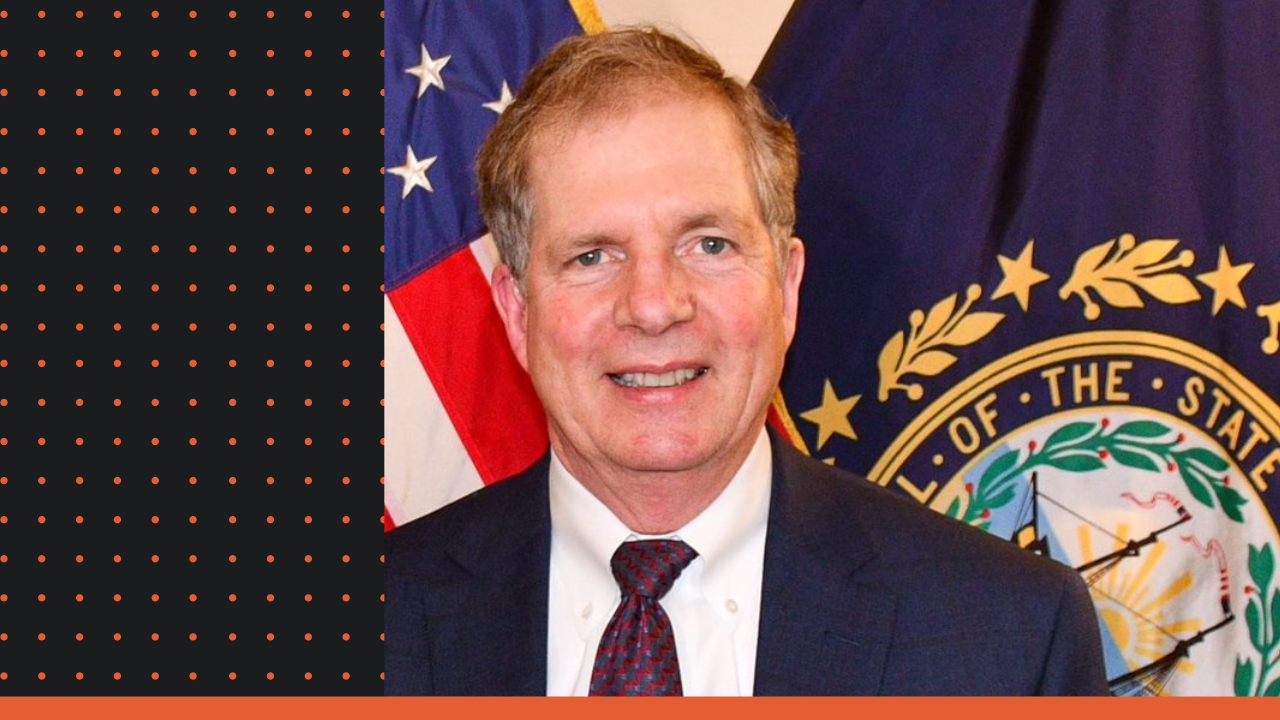 O'Donnell claimed WMUR "fails the test for objectivity" by broadly claiming to "consider" and "evaluate" criteria without listing the thresholds against which those criteria will be judged. Nonetheless, he argues Kauffman's campaign meets WMUR's qualifications as published. He and Kauffman outlined their rationale point by point in a campaign post on Substack.
The argument raised by Kauffman's campaign may sound plausible, but history suggests the FEC may be unlikely to conclude that WMUR's 2022 criteria are deficient.
Can WMUR do that?
Anyone who believes FEC regulations on debate criteria have been violated can file a complaint with the agency. That doesn't mean the FEC will intervene like it did in 1980 to sort out the dispute before the scheduled debate, let alone before the election.
In 2000, WMUR and CNN hosted a debate with two Democratic candidates, Vice President Al Gore and Sen. Bill Bradley, shortly before New Hampshire's first-in-the-nation presidential primary. A committee aligned with a third candidate, Lyndon H. LaRouche Jr., filed a complaint claiming that LaRouche had been inappropriately excluded, so the debate constituted an illegal contribution to the Gore and Bradley campaigns.
In response, an attorney for WMUR explained that the debate organizers had assessed each candidate's campaign structure, standing in the polls, activity on the campaign trail in New Hampshire, and newsworthiness. On those metrics, LaRouche's campaign didn't have much to show, so WMUR didn't invite him.
Ten months later – after Gore won the New Hampshire primary and the Democratic nomination, and while Florida's recount was underway – the FEC commissioners issued their 6-0 decision in WMUR's favor, finding no reason to believe the station had violated the relevant law.  
Similarly, the FEC cleared WMUR in debate-related complaints filed in 2003 and in 2010.
What about the First Amendment?
Some see a more fundamental press freedom issue at play when the government seeks to regulate the ways in which news organizations pose questions to candidates for public office.
"My view," said former FEC Commissioner Lee E. Goodman, "is that a media-sponsored debate is a news event, and the criteria a newsroom uses to screen candidates are effectively editorial judgments protected by the First Amendment."
the criteria a newsroom uses to screen candidates are effectively editorial judgments
Goodman, a Republican who served on the FEC from 2013 to 2018 and who has described himself as a libertarian, told Granite Memo that he believes news organizations enjoy a press exemption from the FEC's "objective criteria" requirement, meaning they should be free to decide who participates in their debates without worrying about the FEC second-guessing their eligibility standards.
"Not all commissioners share that view," Goodman said. "The view used to break 3-3 on the commission; there are new commissioners, and they may get an opportunity to share their views on that."
But even if a press exemption doesn't apply, Goodman said he believes WMUR's 2022 debate criteria are "objective enough." All the criteria appear to follow precedents established by other debates over the years, he said.
"The only criterion that is a bit unusual," he said, "is the absence of a specific polling threshold number; however, I do not believe that the absence of a specific polling number violates the Federal Election Campaign Act."
A spokesperson for the FEC Press Office declined to comment on WMUR's 2022 debate criteria and said the office could not comment on matters that could come before the agency.
Commissioners reaffirm their stance
This year, with a 6-0 decision, the FEC commissioners reaffirmed their position that specific benchmarks are not necessary. Their decision sided with WMTW in Maine in a dispute over the station's 2020 debate with major-party candidates for U.S. Senate.
In responding to the complaint, WMTW said Republican incumbent Sen. Susan Collins and Democratic challenger Sara Gideon were the only two viable candidates in the race, which is why two third-party candidates, Lisa Savage and Max Linn, were excluded.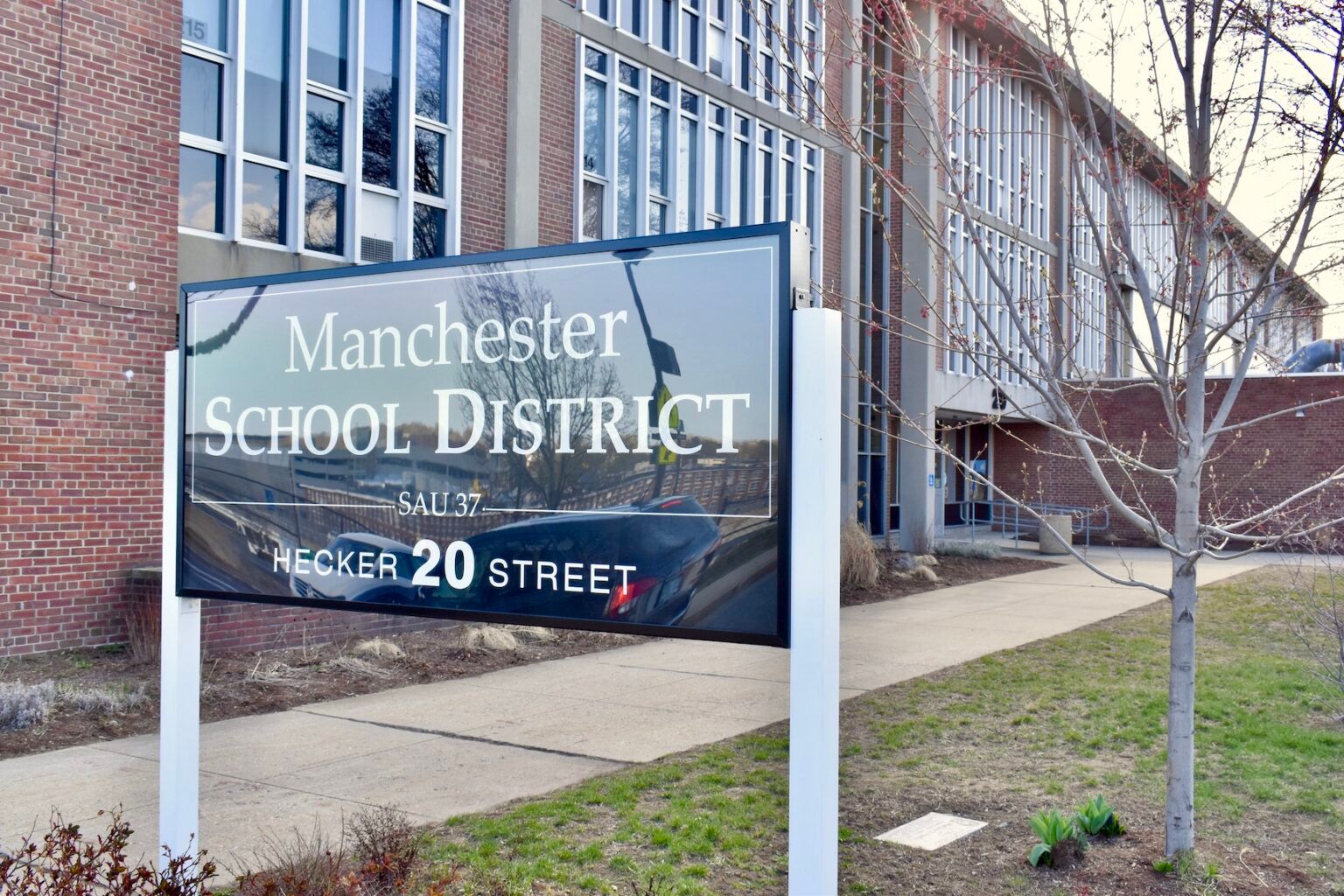 Collins and Gideon were each polling between roughly 40% and 47% apiece in October 2020, while Savage and Linn failed to break 5% apiece at that time, according to the FEC record.
The commissioners concluded that WMTW didn't need to establish a polling threshold in order to use public opinion polling numbers as an "objective" criterion for debate participation.
The commissioners were still evenly split, however, on the question of whether WMTW enjoys a broad press exemption with journalistic discretion over which candidates to invite. Only three of them, the Republicans, voted in favor of recognizing a media exemption as the basis for finding in WMTW's favor.
A provocative candidate
Kauffman has a habit of courting controversy online, and his provocative status has been an integral component of his campaign messaging – so it's tough to imagine any scenario in which he would join Hassan and Bolduc for a debate without raising a few eyebrows, likely on both sides of the aisle.
With satirical ads, Kauffman has lampooned Democrats and Republicans alike, mocking corporate business efforts on abortion access and LGBTQ inclusion, while also delivering an anti-war message and arguing against trade restrictions.
In an interview with The Information, Kauffman said, "I play a little bit, at times, this character of a bombastic, over-the-top libertarian. But that's what social media is. This is the game that we're playing."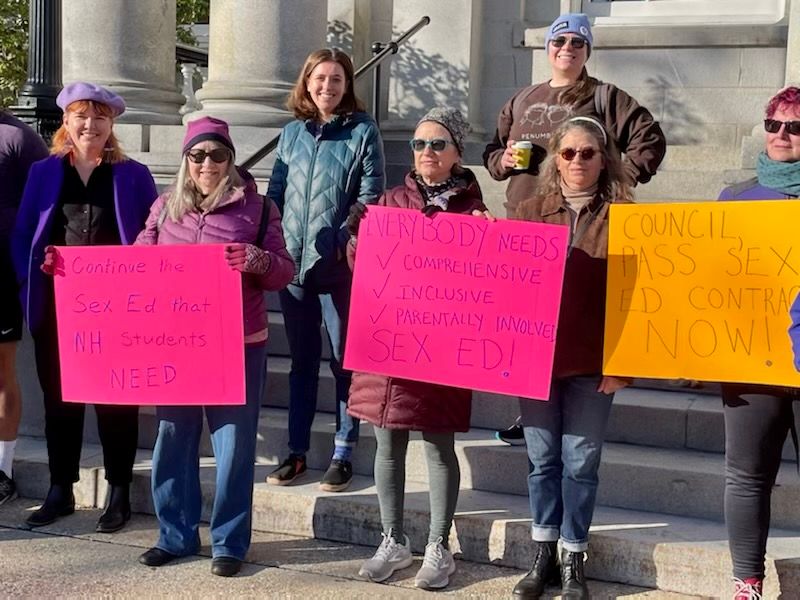 Kauffman, a Free State Project board member, is affiliated with the Libertarian Party of New Hampshire. The party, which experienced intense infighting last year and emerged with leaders who favor a more radical approach, has sparked controversies of its own this year, including with tweets that Republican Gov. Chris Sununu called "horribly insulting." (One LPNH tweet celebrated the anniversary of Sen. John McCain's death by posting a photo of his daughter crying by his flag-draped casket, with the message, "Happy Holidays.")
Kauffman has clashed with the Securities and Exchange Commission over pending allegations against his crypto company. He was featured in a Reuters special report in August that raised questions about the amount of misinformation and hateful speech allowed on a video platform he cofounded. And he was quoted in The Boston Globe in September as calling democracy "a soft form of communism that basically assures bad and dangerous people will be in power." (His anti-democracy rhetoric wasn't a one-off comment.)
Even if he captures no more than a few percentage points of the final vote tally, Kauffman's presence in the race could prove consequential.
When Hassan defeated Republican incumbent Sen. Kelly Ayotte in 2016, she did so with a margin of just 1,017 votes. The two other candidates on the ballot that year, independent Aaron Day and Libertarian Brian Chabot, collected a combined total of 30,339 votes.
That goes to show just how tight and variable these contests can be, especially with a third candidate in the mix.
Spokespeople for the Hassan and Bolduc campaigns did not respond to requests for comment on whether they believe Kauffman should be invited to join the two contenders on WMUR's debate stage – though Bolduc has said debate organizers should invite everyone who qualified to be on the ballot.
In a video tweeted Oct. 19 by the Libertarian Party, Bolduc said he thought Mansharamani should have been included in all the GOP primary debates and anyone who's on the Nov. 8 ballot should be allowed to join the general election debates as well.
"I want everyone that's on the ballot to be able to debate," Bolduc said in response to a question about the possibility of Kauffman's debate participation, according to the video. "Unfortunately, I don't control who they allow to debate. Out of my control."
---
What about the other debates?
The WMUR debate is just one of the three that Hassan and Bolduc have both agreed to attend. How did organizers for the other two events decide to exclude Kauffman?
When asked about the Mt. Washington Valley Economic Council's debate eligibility criteria, Executive Director Jac Cuddy said the group invited the top two candidates. He said no other candidates came close to Hassan and Bolduc.
It's unclear what criteria a third-party candidate would have needed to meet to qualify for the economic council's debate stage. An independent candidate qualified in 2016, but Cuddy did not provide clear answers on how that happened or how a Libertarian candidate could have qualified for the council's debate in 2022.
Over at NHPR, meanwhile, third-party candidates have a much clearer path.
The station requires that candidates meet at least three out of four criteria, according to an article NHPR published Oct. 12. The first of the four criteria is affiliation with a major party, but third-party candidates could still qualify by meeting the other three criteria: polling at 7% or higher; maintaining a campaign website with a detailed biography; and demonstrating an active campaign with at least 12 events within the past 30 days.
"These are longstanding guidelines at NHPR and long-held news practices that adhere to federal regulations," News Director Dan Barrick told Granite Memo.
And the could-have-been debates?
Before the primary, Hassan announced which three general election debates she would attend and hasn't added any debates to her itinerary since. Bolduc accepted those three and called for as many as four more.
Here's how those four additional events have shaken out:
The Greater Nashua Chamber of Commerce hosted a one-candidate-at-a-time Q&A event with Hassan and Bolduc on Oct. 12. Chamber President and CEO Wendy Hunt told NHJournal that Hassan's campaign insisted they switch from a debate format to the Q&A format. (Before the dispute over the format, the chamber was advertising the event as part of a "candidate series.")
Jack Heath on "The Pulse of NH" invited both Hassan and Bolduc for an Oct. 20 debate on his radio show. Only Bolduc accepted, so Heath posed questions to Bolduc without Hassan's participation.
Chris Ryan with "NH Today" recently tweeted that organizers of debates he plans to moderate at New England College intend "to move forward with the candidates who wish to participate." The RSVP deadline has passed, and NEC recently removed the Senate debate from its lineup, so it's unclear whether a version of the Senate debate will happen Oct. 25 after all.
The New Hampshire Home Builders Association debate fell through. Matt Mayberry, the association's executive director, told Granite Memo that both Hassan and Bolduc had expressed openness to the debate, but the association needed to focus its attention on its existing event lineup rather than adding several debates to the mix. "It was my decision to pull that plug," he said.
---