nhsen
Poll: Bolduc and Leavitt ahead, as GOP positioned to 'score some upsets'
Polling averages still show the Democratic incumbents with slight leads, but Republicans have gained momentum.
The results of a new poll released Tuesday show Republican challengers leading the Democratic incumbents in races for New Hampshire's U.S. Senate seat and 1st Congressional District.
Don Bolduc led Sen. Maggie Hassan by 1 percentage point (48%-47%, margin ±2.5%), and Karoline Leavitt led Rep. Chris Pappas by 6 percentage points (51%-45%, margin ±3.5%), according to the Saint Anselm College Survey Center poll conducted Oct. 28-29.
Neil Levesque, executive director of the New Hampshire Institute of Politics at Saint Anselm College, said "a strengthening partisan environment and a shift among undeclared voters" have buoyed Bolduc and Leavitt.
"In the closing stretch of this election, Republican candidates have gained the momentum and are in position to score some upsets," Levesque said in the poll report.
Let's put this poll in context:
For the Senate race, this is the third poll released publicly in recent weeks that shows Bolduc and Hassan within 1 point of each other. Other polls released last month showed Hassan with a slightly bigger lead over Bolduc. A polling average calculated by FiveThirtyEight shows Hassan ahead by 2.8 points.
For the NH01 race, recent polls have shown Pappas with a slight lead over Leavitt, including one poll late last month that showed him with a 1-point lead within the margin of error. A polling average calculated by FiveThirtyEight shows Pappas ahead of Leavitt by 0.6 points.
In response to the newly released Saint Anselm College poll, Bolduc said he's spent his whole campaign speaking directly to New Hampshire voters, and he accused Hassan of "hiding" from her constituents.
"Momentum is hard to get, and we take nothing for granted this last week of the campaign," Bolduc wrote in a tweet. His campaign said he's held more than 75 town hall events.
In an interview for WMUR's CloseUp that aired Sunday, Hassan continued to defend her campaign style and said she listens to constituent concerns in a variety of venues, including small roundtable discussions and visits to individual businesses.
"That approach works," she said. "This doesn't start with campaign season or end with campaign season for me. This is an ongoing process."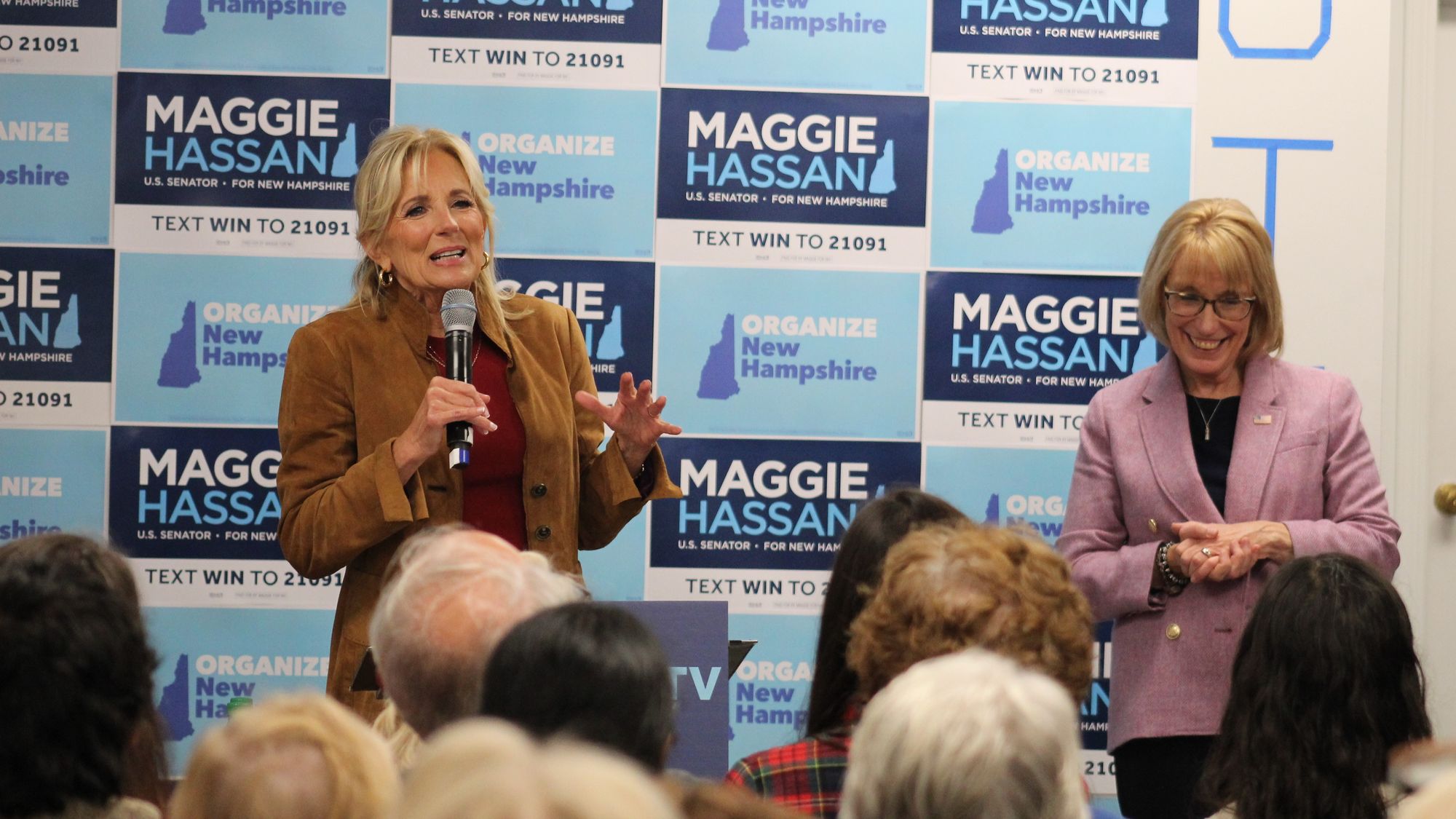 Leavitt celebrated the newly released poll as a sign that her campaign is connecting with Granite Staters.
"This poll is reflective of our grassroots MOVEMENT and the MOMENTUM behind our team!" she wrote in a tweet. "Chris Pappas has failed us. It's time for new leadership."
At a get-out-the-vote event over the weekend, Pappas told supporters to ignore the polls entirely at this stage of the campaign because the only thing that matters is making sure people show up to vote.
Pappas said he views politics as an exercise in problem-solving, while his opponent treats politics as "performance."
Snapshots, not predictions
Levesque tempered the survey results with a helpful boilerplate reminder: "Polls are snapshots of voter attitudes in time, not predictions," he said.
"Candidates will have the opportunity to make their final arguments in this week's closing debates, and in the final days of campaigning," he added.
Hassan and Bolduc are slated to meet for WMUR's debate on Wednesday night, then Pappas and Leavitt will meet for WMUR's debate on Thursday night.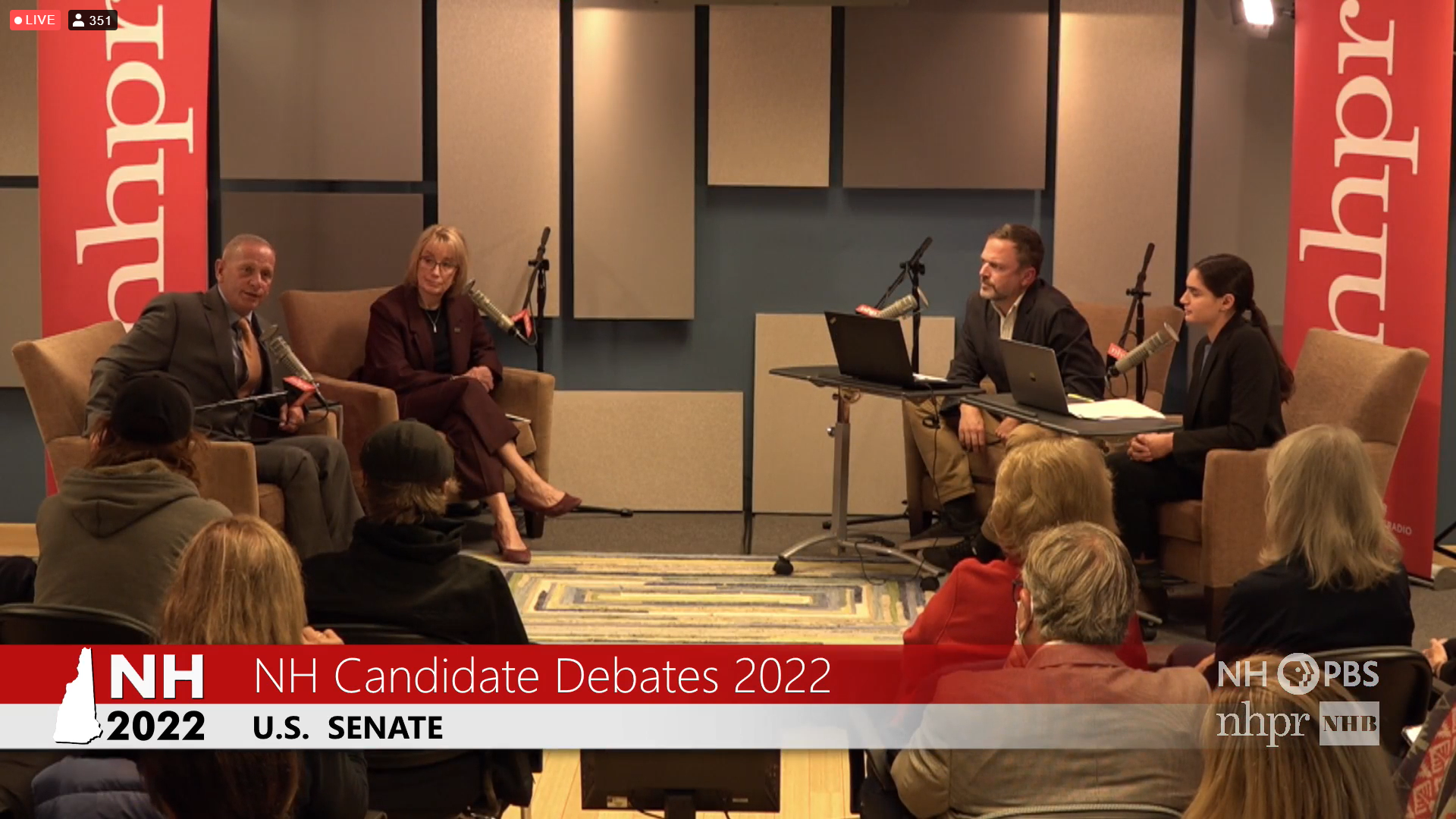 Democratic incumbent Rep. Annie Kuster and Republican challenger Robert Burns are slated to meet for WMUR's 2nd Congressional District debate on Friday night.
The newly released poll showed Kuster leading Burns by 8 points (50%-42%, margin ±3.6%). Levesque said Burns is lesser-known, and the NH02 margin could tighten "as undecided Republicans settle on their party's nominee over the remainder of the campaign."
The poll also showed Republican incumbent Gov. Chris Sununu with a clear lead over Democratic challenger Dr. Tom Sherman. Sununu and Sherman are slated to meet for WMUR's debate Tuesday night.