nhsen
As Sununu endorses Morse for U.S. Senate, analysts ask: Will it matter?
Long awaited, the announcement was seen by many as an inevitability.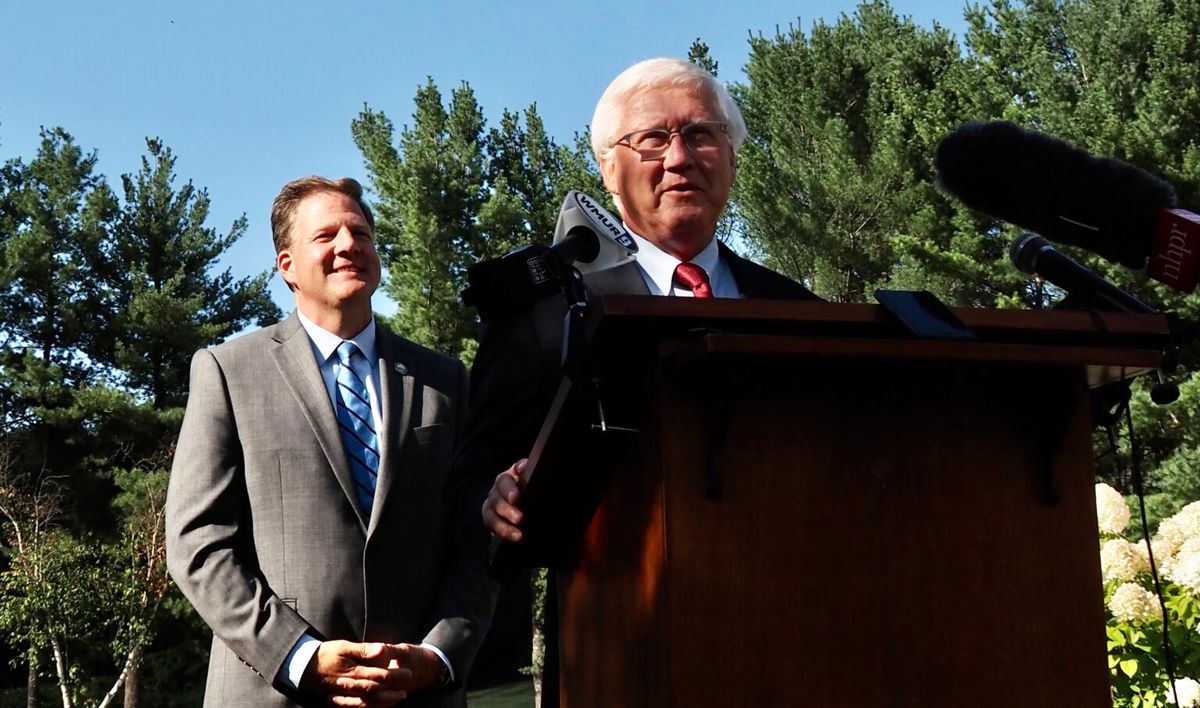 Gov. Chris Sununu endorsed Senate President Chuck Morse for U.S. Senate Thursday, making a late effort to assert his influence in a primary that could reveal New Hampshire Republicans' preferences between establishment politics and hardline conservatism.
"We need new blood," said Sununu. "We need fresh ideas. We need folks with a record of success. Chuck Morse is the candidate – the candidate – to beat Sen. Hassan in office this November, and the candidate that Sen. Hassan is the most afraid to face."
But for political observers, a more basic question looms: Will the endorsement matter?
"It may go either way with our core conservative Republicans," said Steve Duprey, a Republican observer and two-time chairman of the New Hampshire Republican Party. "But I think it goes a very long way with undecided and undeclared independent voters."
Long awaited, the announcement was seen by many as an inevitability: Sununu has worked closely with Morse on legislative priorities over the past five years, and the governor has been critical of Brigadier General Don Bolduc, Morse's closest adversary in the primary and the current front runner in the polls. Both Bolduc and Morse are leading the Republican field in the effort to unseat U.S. Sen. Maggie Hassan, a first-term Democrat.
By many metrics, the governor's endorsement could not come at a more urgent time for Morse. Despite his two terms as state Senate president, Morse has failed to gain traction among Republican primary voters. An August poll from the University of New Hampshire Survey Center found that 43% of likely Republican voters favored Bolduc; only 22% listed Morse as their preferred candidate.
It's a significant gap. But with 20% of respondents undecided as of August, Morse has the potential to close it by the Sept. 13 primary. And Republican analysts say a final push by a popular governor – especially in a primary with low name recognition – may only help.
"People in the State House know a lot of these players, but 10 miles away from the State House, you're going to have to show two forms of ID to cash your check for most of these folks," said Tom Rath, a former attorney general and a longtime Republican political observer. "So in that kind of (situation), the verification and validation that Chris Sununu would have, especially for Republican primary voters where he's extraordinarily popular, might (add) a couple of points."
A big endorsement allows Morse to dominate the media cycle for a day or two, Rath said. It will be most meaningful if Sununu "works it" by making calls on Morse's behalf, accompanying him at campaign events, or appearing in a campaign ad, he added.
"It would make it clear that this is more than just some sort of idle political action, that this is really a blessing," Rath said.
Two very different candidates
Morse and Bolduc have presented widely different political personas since the start of the campaign: Morse as a grounded legislative leader with a track record for conservative policymaking, and Bolduc as a newcomer to politics unbeholden to establishment influencers.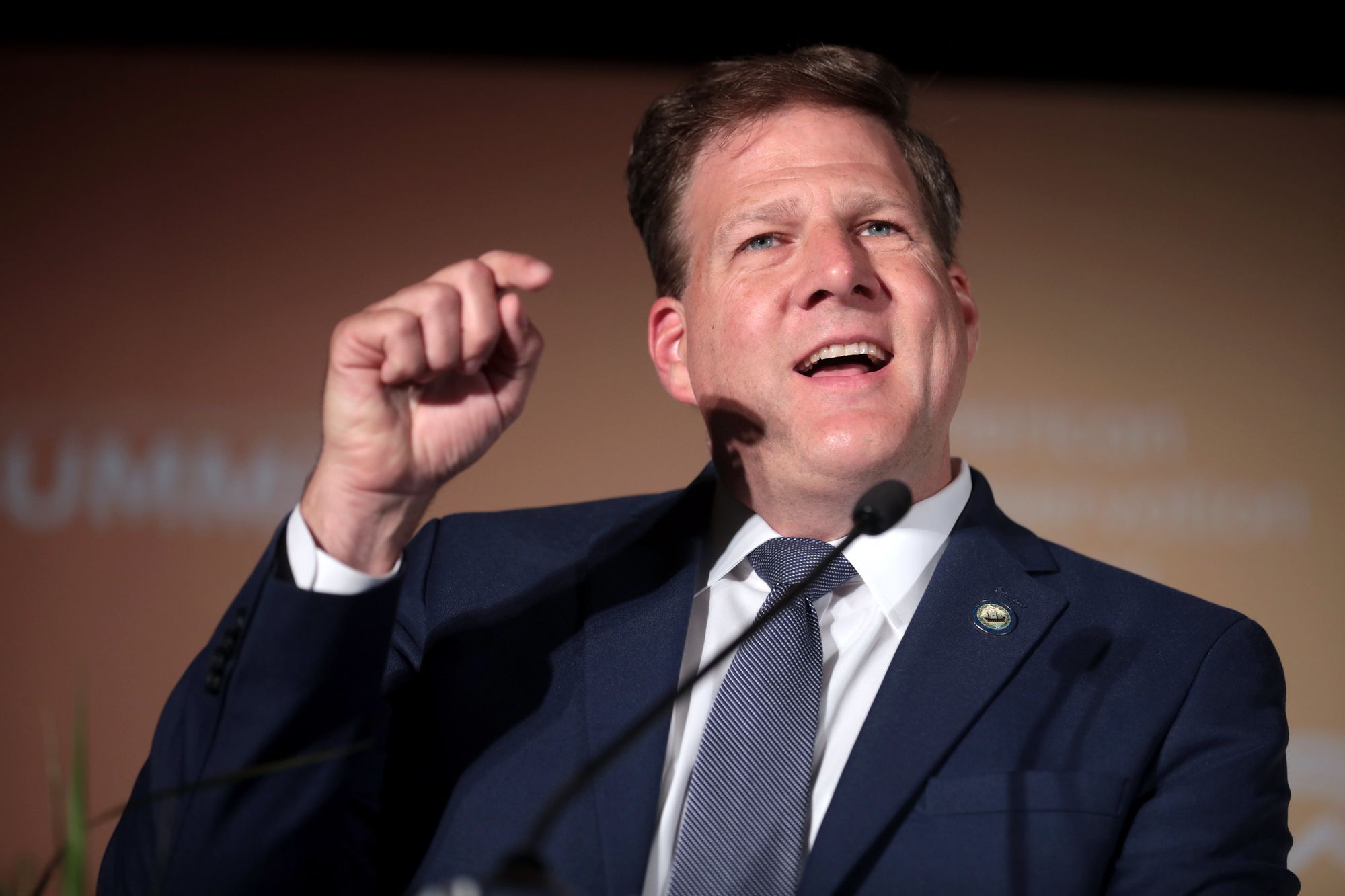 Polling has shown Bolduc's approach to be more convincing among voters so far – in addition to the name recognition he has from running for the nomination in 2020. When it comes to Sununu's influence in the matter, the numbers tell a complicated story.
In addition to measuring candidate preferences, the August UNH poll asked likely Republican voters how much a Sununu endorsement might change their mind in the U.S. Senate race. Among the 20% of likely voters who had not made up their minds in that race, 52% said a Sununu endorsement toward any candidate would not affect their vote.
But of the 48% who answered differently, Sununu's potential nod was viewed positively. Twenty-one percent of undecided likely Republican primary voters said in August that a Sununu endorsement would make them more likely to vote for the candidate. Only 7% said that it would make them less likely to choose the candidate, and 20% said they weren't sure.
The takeaway, says Andrew Smith, director of the UNH Survey Center: Sununu choosing Morse may not sway a lot of undecided voters, but it could have a positive effect – for Morse and Sununu.
"If Morse wins and he gets a Sununu endorsement, it makes Sununu look better," said Smith in an interview. "If he loses, he's already behind in the polls by a fairly significant amount, (and) Sununu can always say, 'Well you know, I tried my best."
If Morse wins and he gets a Sununu endorsement, it makes Sununu look better.
And, Smith said, there is still plenty of time for all candidates to make a final impression. "It's just important to remember that there were a high percentage of people that were undecided," he said. "And in primaries, people generally don't get wedded to one candidate or the other. Because if you actually look at the policy positions that these candidates favor, you'd have to really be an insider and a policy wonk to be able to distinguish one candidate's policy package from another."
No word from former president
Sununu's decision to back Morse Thursday comes in contrast to former President Donald Trump, who has stayed out of the New Hampshire Senate race despite efforts to entice an endorsement.
But while Trump's endorsements have been a boon to primary candidates in other states, from Pennsylvania to Arizona to Ohio, an endorsement in New Hampshire might not be as helpful. The August UNH poll found that the remaining undecided likely Republican voters in the U.S. Senate primary would be polarized by a Trump endorsement. Forty-one percent would be more likely to vote for a Trump pick, but an additional 36% would be less likely to vote for that same candidate following a Trump endorsement, the poll found.
To Smith, the result suggests that while a Sununu endorsement may be less powerful than one from Trump, it also may provide more of a positive impact than a Trump endorsement.
"Trump carries a lot more baggage for Republican primary voters than Sununu does," Smith said. "That, I think, is reflective of the problem that the Republican Party has across the country. It's that, yeah, you'd like to have the Trump endorsement; the endorsement of any former president is a powerful thing in the minds of voters. But you don't want that person to drive more people away from you than they attract."
Beyond the Sept. 13 primary, Smith said the Sununu endorsement could carry more weight in a general election, in which independent voters, who view Sununu favorably, may care more about his preference.
Speaking to reporters Thursday in front of the gardens of Bridges House, the historical residence of New Hampshire governors, Sununu dismissed the idea that a Trump endorsement could hurt one of the candidates.
"Folks on the extreme right, folks that are more moderate Republicans, folks across the entire spectrum of the Republican Party are galvanizing around Chuck Morse and that only means one thing: that means confidence," Sununu argued.
And he said the timing of his own endorsement – five days before the polls open – was intentional.
"A lot of the money's being spent, a lot of the candidates are coming out, they're talking more about their issues, there's more attention being paid to it," he said. "So I don't see it as 'waiting late,' considering most New Hampshire voters don't decide who they're voting for until the last two or three days anyway."
This story was produced by the editorially independent New Hampshire Bulletin, which is not affiliated with Granite Memo. Headlines and subheads appearing on this page were added by Granite Memo.