The next leaders of the NH Republican Party will be selected next month at the organization's annual meeting, and Chris Ager of Amherst is making the case that his management style makes him a great candidate for the top job.
Ager, an Army veteran who has been serving as the Republican National Committeeman for New Hampshire and as chairman of the Hillsborough County Republican Committee, was the first — and, so far, the only — person to publicly announce a bid for NH GOP chairman after the two who have been in charge for the past four years announced late last week they won't seek reelection.
While Ager is running for chairman, two others are running for vice chairman:
Don Bolduc of Stratham, the retired Army brigadier general who lost to Democratic incumbent Sen. Maggie Hassan in last month's election, announced his candidacy on Monday. Bolduc hasn't gotten a warm welcome, as reported by Kevin Landrigan for the Union Leader and Michael Graham for NHJournal.
Ryan Terrell of Nashua, a businessman who serves on the NH Board of Education, announced his candidacy on Tuesday. "Like every other Black American, I owe our freedom, citizenship, and right to vote to the Republican Party," Terrell said in a statement, promising to recruit strong candidates and promote understanding of the GOP's founding history and values.
Gov. Chris Sununu said on Wednesday that he expects more candidates to come forward, as Paul Steinhauser reported for Fox News.
"I think that it's important to have a good, healthy mix of candidates to make sure that the party is successful, we actually get out the vote, we win back some of these seats that we unfortunately lost but probably shouldn't have lost," he said.
Sununu tweeted on Friday his endorsement of Terrell for vice chairman.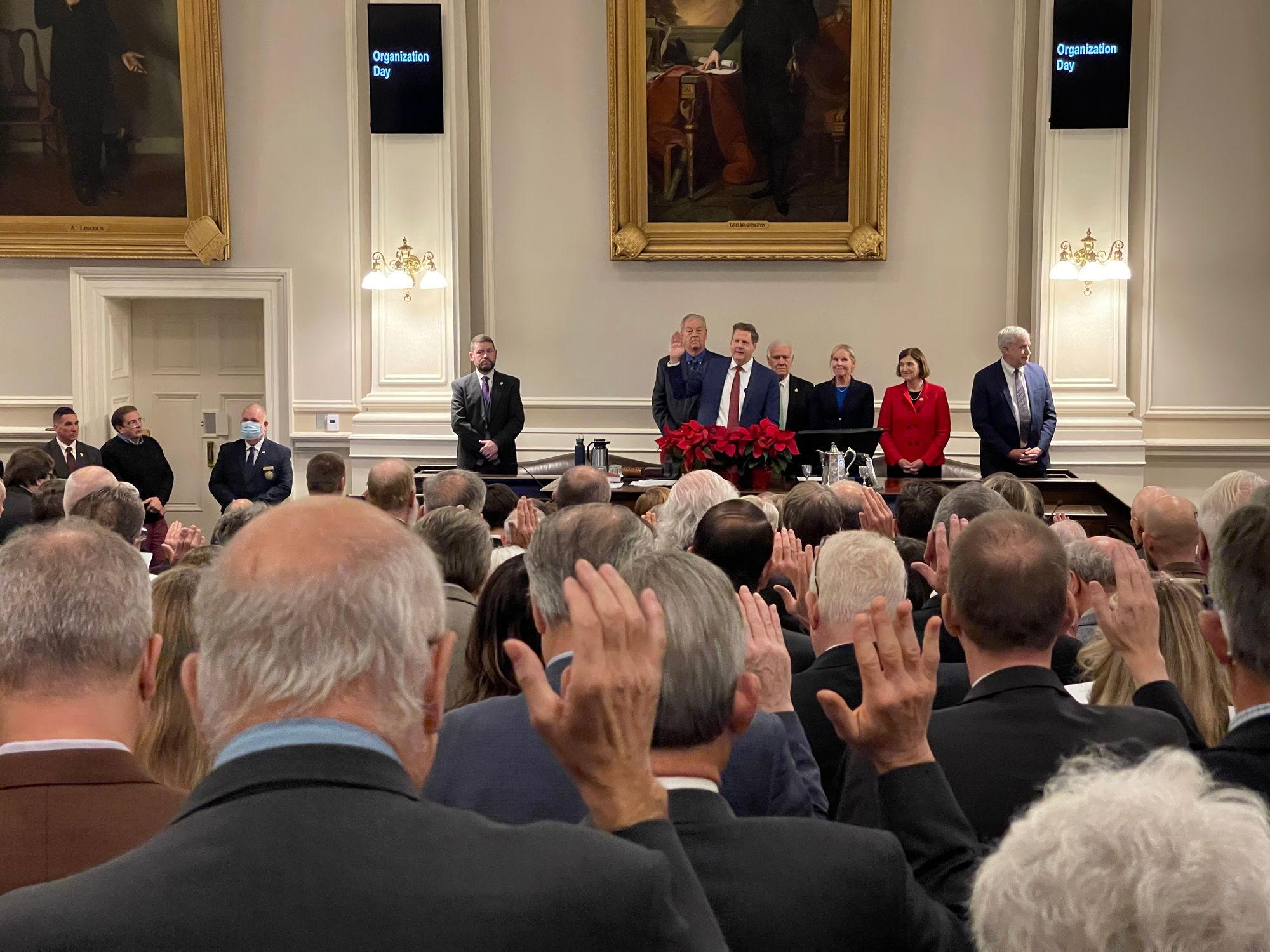 The party's current leaders, Chairman Stephen Stepanek and Vice Chairwoman Pamela Tucker, are stepping aside after a woeful GOP performance in the 2022 midterms. Republicans held onto majorities across the board at the state level, but they lost ground in the NH House. At the federal level, they failed to unseat any of the supposedly vulnerable Democrats in the congressional delegation.
The NH GOP's changing of the guard comes as some Republicans nationally are rethinking the role former President Donald Trump should play in the party moving forward. Trump, whose slate of preferred candidates took a bruising, sought a post-midterms rebound by announcing his candidacy in the 2024 presidential race, even as he continues to claim his 2020 loss was unfair.
Just last week, Trump said on social media that supposed fraud justifies terminating "all rules, regulations, and articles, even those found in the Constitution," to undo the 2020 election results.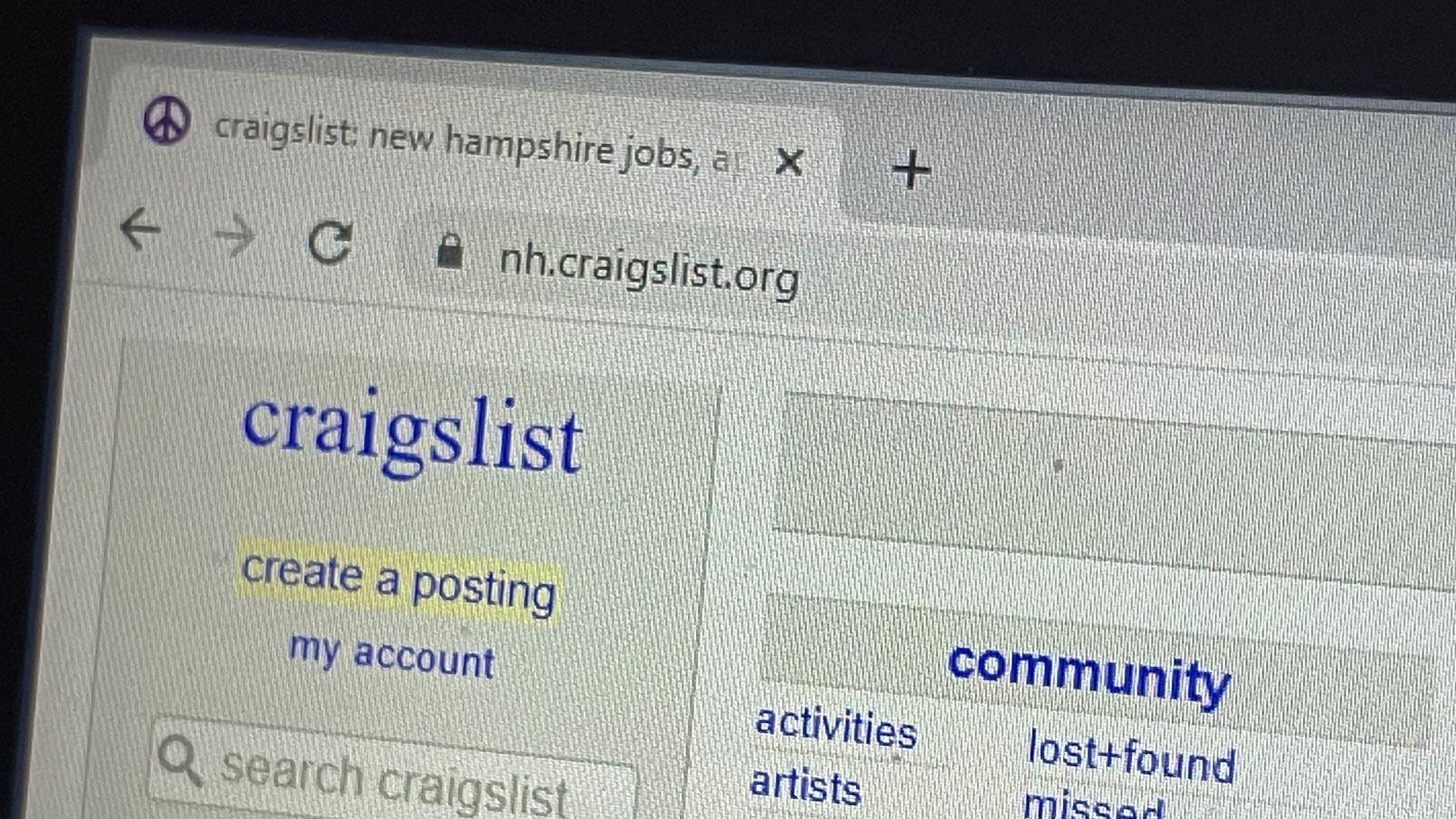 In an interview with Granite Memo, Ager declined to comment on how the NH GOP should respond when presidential candidates spout anti-constitutional rhetoric. "That's got nothing to do with me running for GOP chairman," he said. But he had much more to say about the party's forward-looking priorities.
Here are five questions and answers from Ager's conversation with Granite Memo. This transcript has been lightly edited for length and clarity.
1. How well do you think the NH GOP performed in 2022 midterms?
I think we're all disappointed in the outcome; however, in New Hampshire, we did maintain control of all the political bodies — governor, Senate, House and Executive Council — so even though we're disappointed, we still have majorities in our political bodies.
I think with the House margin, we were disappointed that we didn't gain seats. And with the federal (races), of course. But if you look at the neighborhood we live in, which is New England, there's only one Republican out of 33 federal offices. ... The federal races were always going to be very difficult.
2. How does your fundraising and organization-building style differ from what we've seen in recent years?
I think our current leadership has done some very good things. The fundraising over the past four years has been a marked improvement over the prior two GOP leadership teams. ... Organizationally, my style is a little bit different. I want to empower more committees and bodies and individuals with tasks that they can run with. So it'll be a little bit more decentralized in that respect. That's my management style.
I'll give you an example. I'm currently the Hillsborough County Republican Committee chairman, until Saturday. A few years ago, a gentleman came to me on a committee and said, "Hey, we should do a machine gun shoot. A previous group that did it can't do it anymore. Would you like to do it?" That's a serious thing to do. That's not a trivial task. So I looked at the guy, and I said, "Are you willing to help run it?" He goes, "Yeah!" I said, "OK, let's do it." And we launched off. We'll be on our fifth annual one, and it's our second-biggest fundraiser for the year.
Not micromanaging but empowering people to make things happen. All that gentleman needed was the thumbs-up. "Yup, go do it." So I trust people to go do things, and I'm willing to take any critique or be responsible if things don't go well, but I trust people to go make things happen.
3. Two people have publicly declared their candidacies for vice chair. You aren't running with either of them, correct?
That's correct. They both individually signed up, and I'll be able to work with whomever becomes elected to the other position.
4. What does the next era of the GOP look like? What style of leadership do you want and expect?
Inclusive and based on common sense. There are four tenets that I outlined, that the governor has also mentioned, that I'd like to be the focus of the GOP leadership. It's lower taxes, smaller government, individual responsibility and local control. Trying to have a clear definition and message and push forward with those commonsense issues that apply to Granite Staters.
5. The DNC is coming after New Hampshire's first-in-the-nation primary. What role would you play in protecting our status at the front of the line?
On our side, we can work primarily with the Republican National Committee to continue to articulate the value of New Hampshire's first-in-the-nation primary. For 2024, we've been successful on the Republican side, and we're already working towards 2028 to make sure that it remains first-in-the-nation in the RNC rules — a very important, major focus of ours.
In the past, I have reached out and communicated with (my) counterpart on the DNC side, to see if there was any way that we could collaborate in general, not specifically to the DNC's current issues going on. But that is one area that I think going forward Republicans and Democrats in leadership in the state can work together on as much as possible.
It's got a great value not only for New Hampshire but for the country. Our small media market, the smallness of the state, the ability to do grassroots retail politicking is invaluable in vetting future presidents. (We'll) continue to support the Secretary of State when the date is selected and continue to articulate the value to the RNC.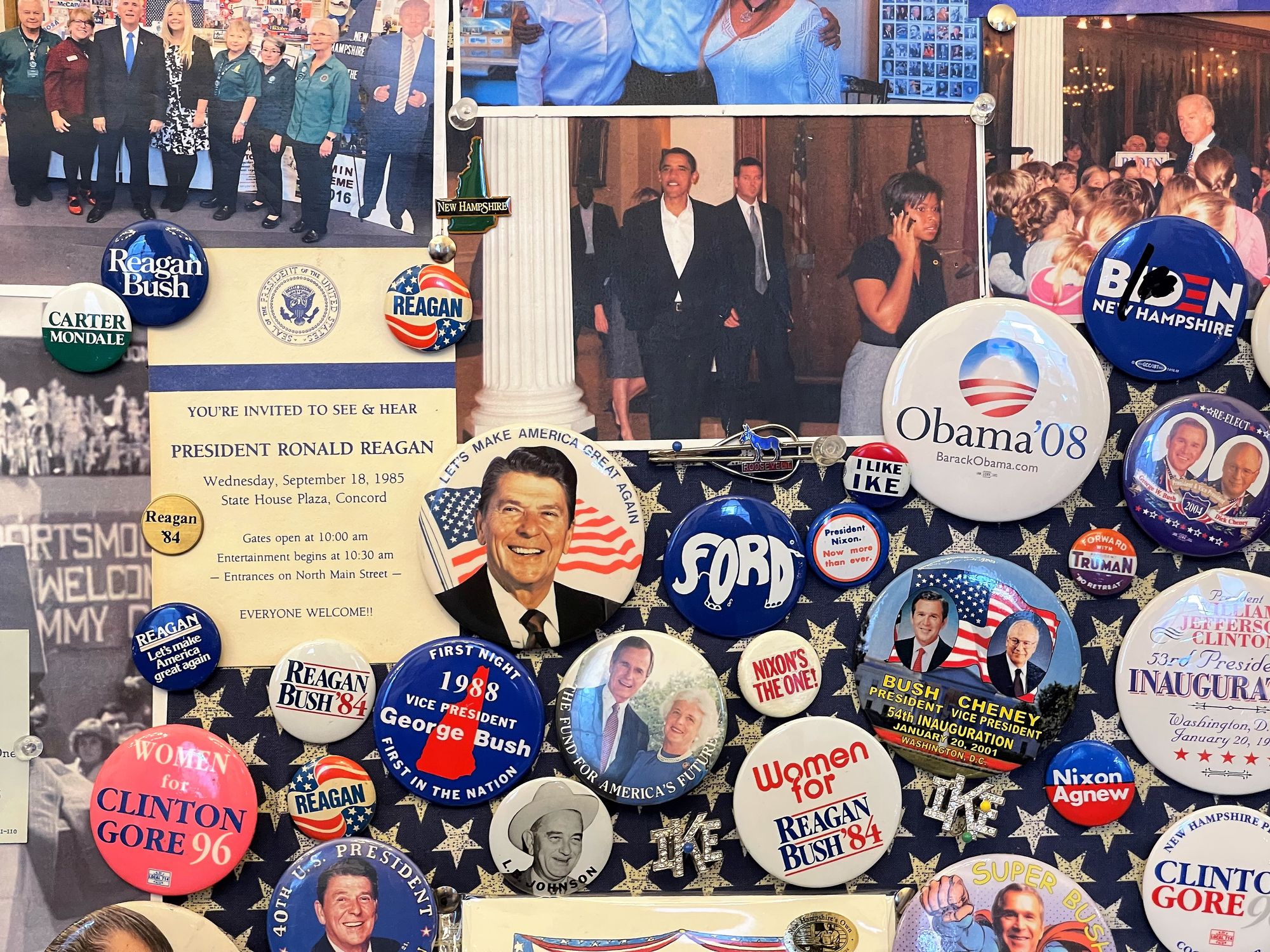 Update (Dec. 9, 2022): This article was updated Friday to add a statement from Gov. Chris Sununu endorsing Ryan Terrell's bid for vice chairman.
---