newsletter
Bolduc gives out hugs. Pappas sees 'extremists.' The primary is upon us, NH.
The outcome of Tuesday's vote is far from a foregone conclusion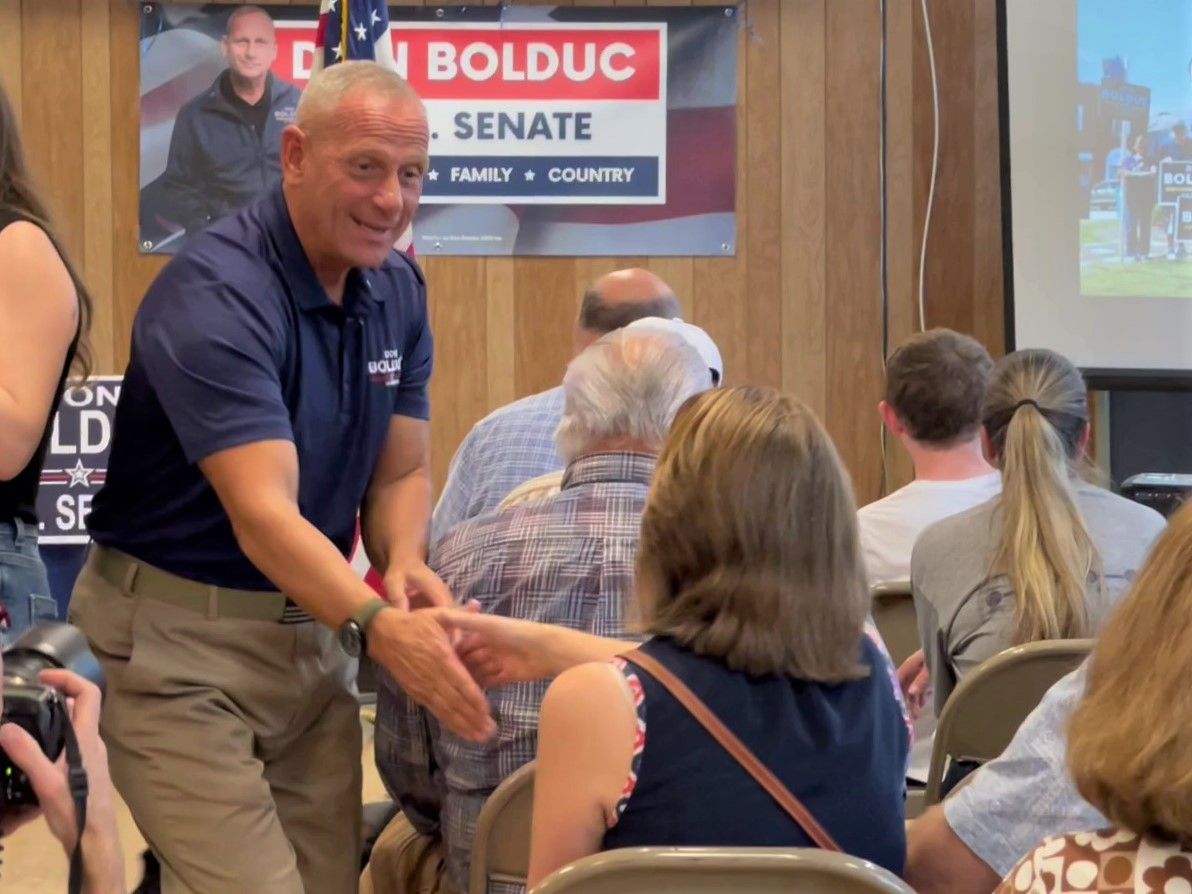 📝
This is your Monday morning memo.
Not a member? Sign up for free to
get the memo
.
Good morning, Granite Staters. We have just one day more before the state primary. Voters will decide Tuesday which candidates from the two major parties will be on the Nov. 8 general election ballot – an especially consequential choice in the contests for U.S. Senate and both congressional districts.
Today's memo includes several sections, so be sure not to miss these highlights below:
Like what you read? Share it with a friend. Granite Memo is just getting started and could use your help to spread the word.
---
Bolduc hugs hometown crowd at his 50th town hall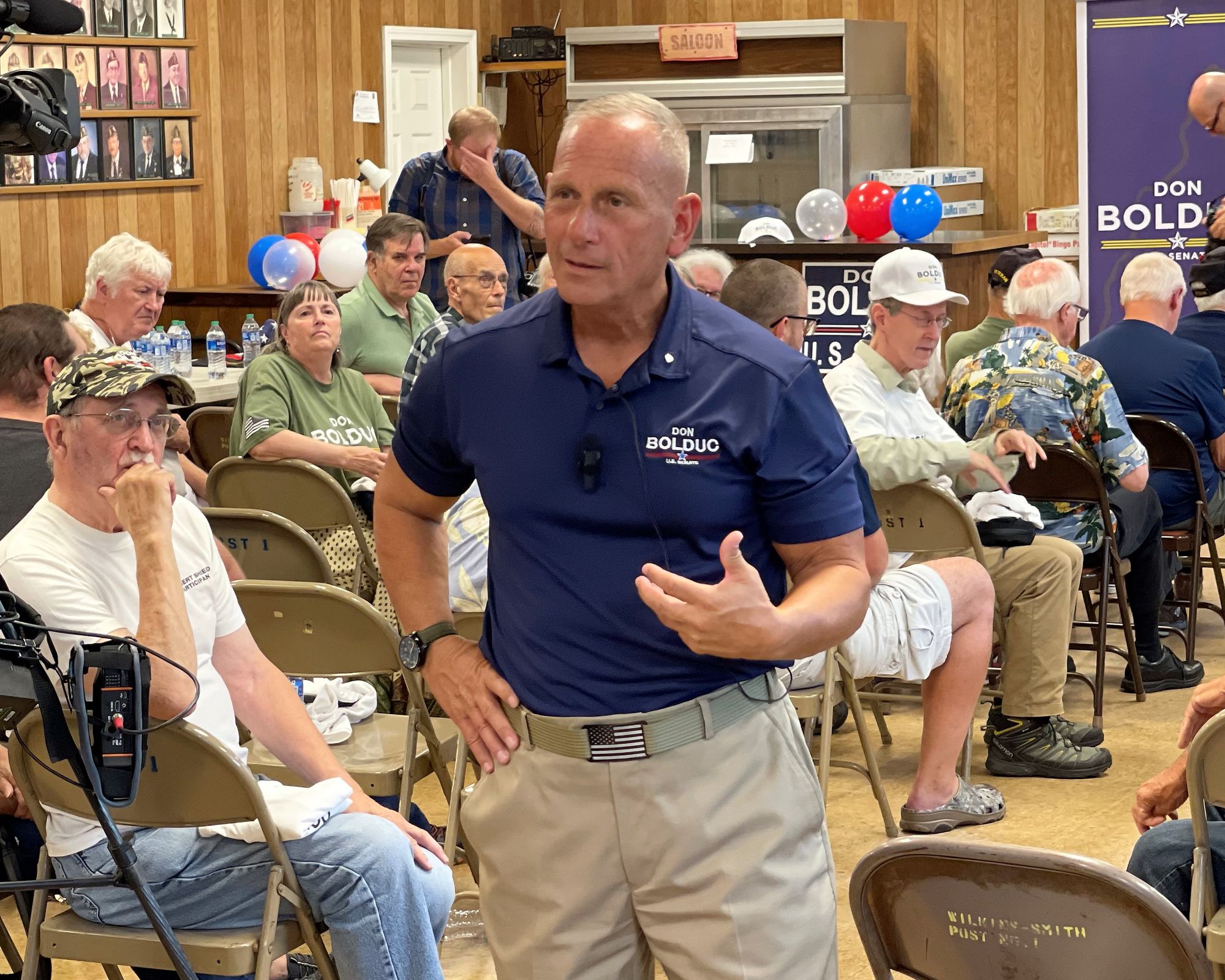 LACONIA – Before he began his remarks Saturday at the American Legion on Main Street, retired Army Brig. Gen. Don Bolduc individually greeted each and every one of the more than 70 attendees who came to hear him speak. He shook hands, patted backs and hugged several people, acknowledging his family members, old classmates, a former coach and a past roommate were in the crowd.
The town hall event was a homecoming for Bolduc, who grew up in the city and began working for its police force before launching his military career. The event also marked both a milestone and a moment of truth for his electoral ambitions.
Bolduc ran for U.S. Senate two years ago but lost in the GOP primary to Bryant "Corky" Messner. This year, he hopes voters will pick him as the Republican who advances to the general election for a faceoff with Sen. Maggie Hassan, the incumbent Democrat. Tuesday's primary will decide whether that happens.
Polls indicate Bolduc is the GOP frontrunner. He's built momentum with a campaign presence that started more than two years ago, and he's benefited from Gov. Chris Sununu's decision to run for reelection rather than jump into the Senate race as party leaders had urged him to do.
Still, the outcome of Tuesday's vote is far from a foregone conclusion, especially now that Sununu and other prominent Republicans have stepped in to bolster Bolduc's top GOP opponent, Chuck Morse, who's currently president of the NH Senate.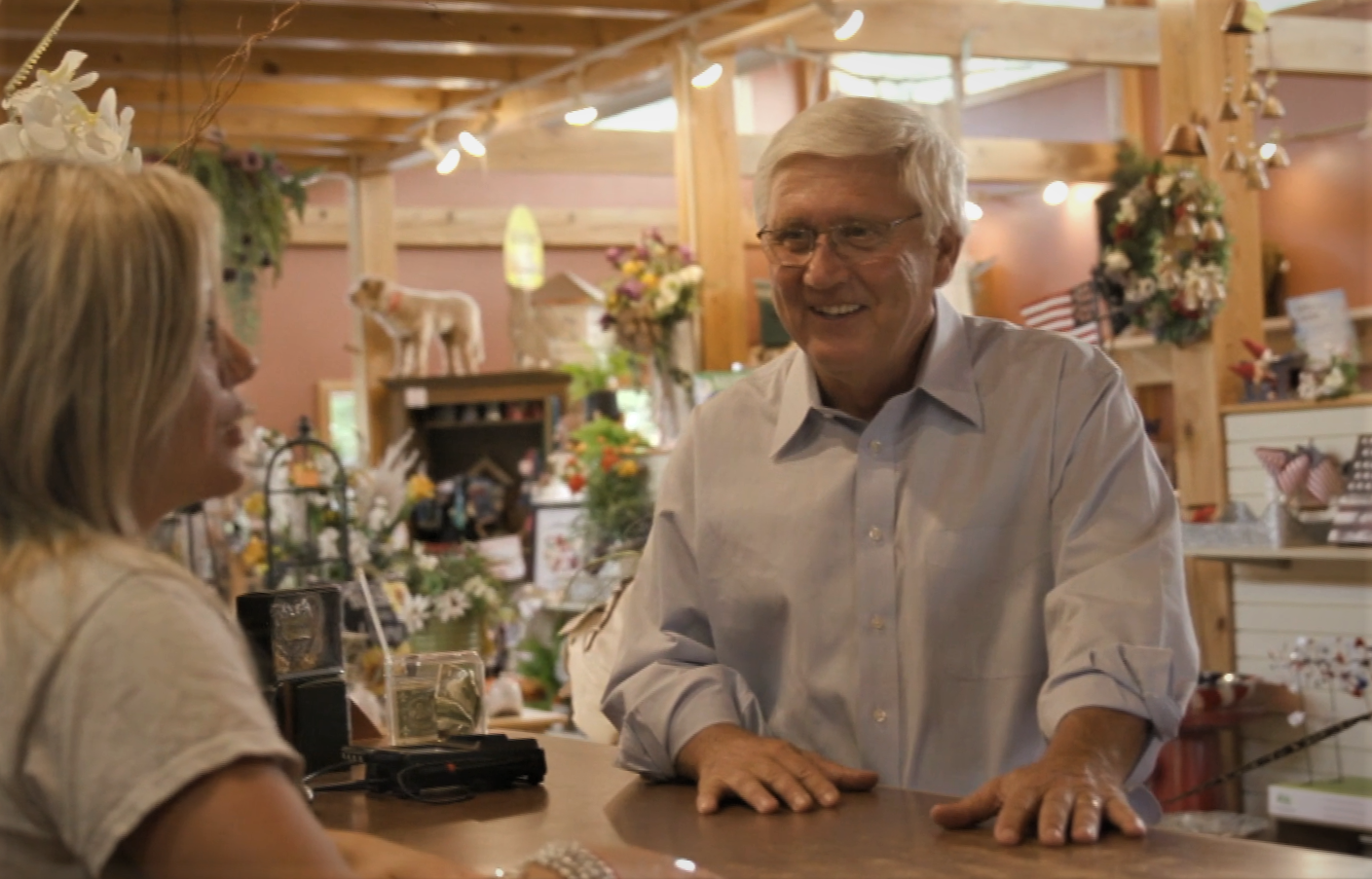 Sununu formally endorsed Morse last week, as political action committees aligned with establishment Republicans at the national level bought millions of dollars in ads to boost Morse's candidacy. Maybe the combined effect of late-in-the-game endorsements, ad spend and last week's televised debates will nudge voters toward Morse. Maybe not.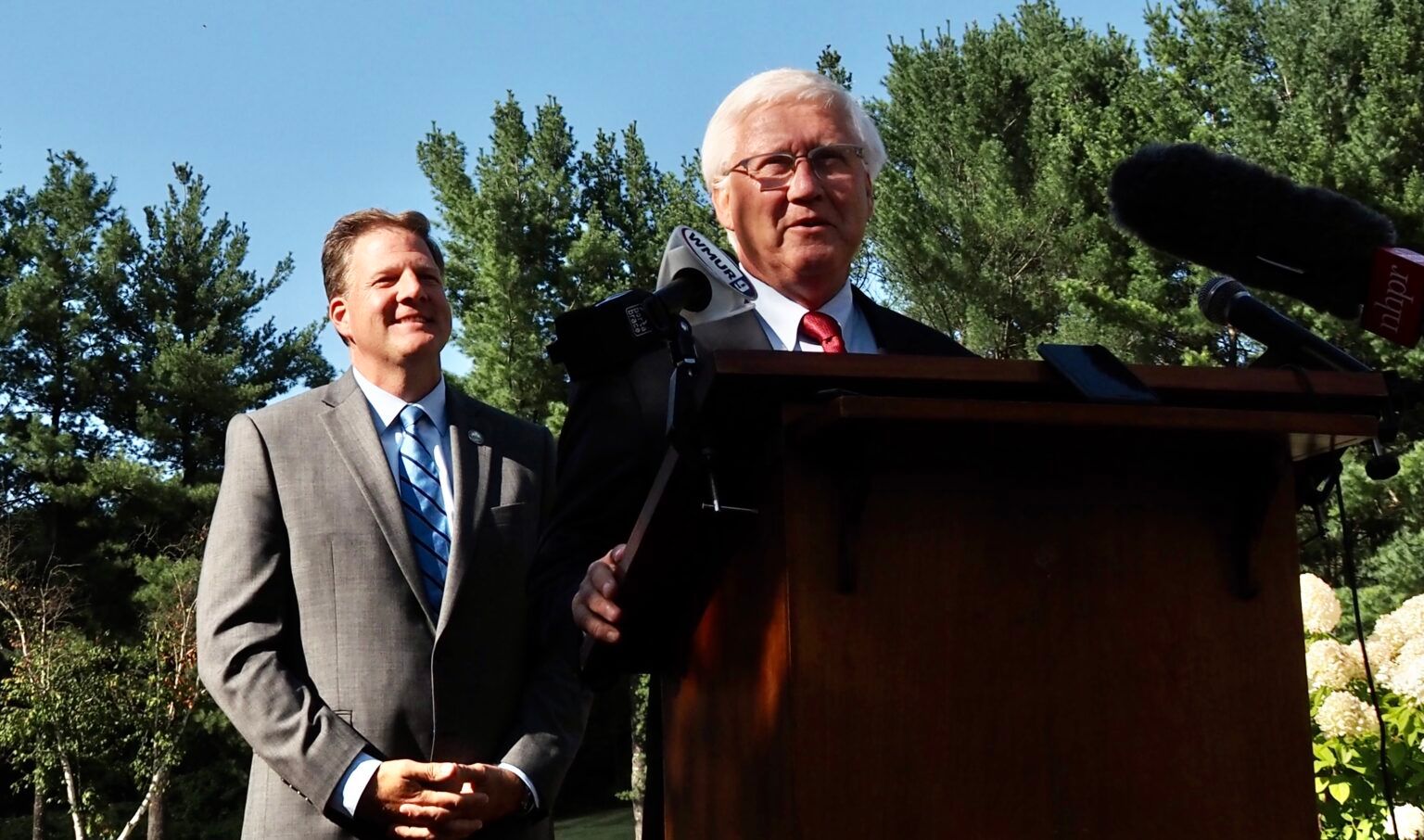 Paulene Daniels of Holderness, who attended Bolduc's town hall in Laconia, said she supports and respects Sununu as governor but will stick with Bolduc in the Senate primary. "He knows his history, and when you know your history, you're not doomed to repeat it," she said. "Do I have that same confidence in the other candidates? No, I don't."
Why GOP leaders are wary
Beyond his gregarious style of retail politics, Bolduc's event on Saturday – which his campaign advertised as his 50th such "American Strength Town Hall" – emphasized a patriotic and populist message. He spoke at length about military service and pocketbook issues like rising food and fuel costs.
"It's upsetting to me that a nation like this, a country like this, has people suffering to the extent that they're suffering," he said. "And that requires new leadership. That requires a different type of person, someone that's an outsider, someone that's not connected to the establishment."
So what about Bolduc's "outsider" candidacy has some Republicans worried?
For starters, if he aims to appeal to a broader base ahead of the general election, Bolduc could face headwinds related to positions he's taken and comments he's made on the campaign trail. He's been described as a "far-right" candidate and a "loose cannon." He called Sununu a "Chinese Communist sympathizer." The governor later dismissed him as "kind of a conspiracy theorist-type candidate."
The way Bolduc tends to tailor his message to his audience has, at times, muddled his position on important issues. That happened Saturday, when one town hall attendee stood to ask Bolduc about the people being held responsible for the Capitol insurrection on Jan. 6, 2021.
Comments on Jan. 6 defendants
The supporter claimed people are "languishing in jail" with no charges and "no due process whatsoever." Calling the situation a "travesty," she asked Bolduc what he'll do about it.
"It is a travesty," Bolduc replied. "I will go down there with a mission to ensure that our justice system is held accountable for its duality and not doing its job. … I will go to wherever these folks are being held, and I will investigate it personally, and I will report back, and I will go on the floor of the Senate, and I will make a statement, and I will say the things that need to be said to make this wrong a right."
I will go to wherever these folks are being held, and I will investigate it personally.
Fact-checkers from the Associated Press and PolitiFact have reviewed similar claims that Jan. 6 defendants are being held at length without charges and concluded that those claims are false. Federal prosecutors admitted in March that one Texas man sat for weeks in jail while awaiting his first court appearance in Washington, D.C., because they had lost track of his case. That defendant has since pleaded guilty to assaulting a federal law enforcement officer.
At least 910 people have been charged and more than 380 have pleaded guilty for offenses related to the Jan. 6 riot, according to a tally by Insider. More than a dozen contested trials have ended in convictions, according to the Department of Justice.
After his town hall, when asked by Granite Memo about the disconnect between his response and the fact that due process for Jan. 6 defendants has been documented through charges and convictions, Bolduc modulated his tone.
"If people broke the law, then they should be held accountable," he said. "If there are people that are being held and they haven't been given due process, then that should be fixed. That's why I will go there personally to determine that when I get to Washington, D.C., but I don't know that definitively. I only hear it through the media and stories and what people tell me, so when I get to Washington, D.C., I will do my fact-finding due diligence and figure it out."
Comments on 2020 election
Bolduc has similarly softened his tone on the legitimacy of the 2020 presidential election. During a debate hosted by the Government Integrity Project, Bolduc answered with passion when asked whether Biden's victory was conclusive: "I signed a letter with 120 other generals and admirals saying that Trump won the election, and damn it, I stand by my letter," Bolduc said at the Aug. 14 event, drawing raucous applause from the audience.
Speaking with Granite Memo on Saturday, however, Bolduc said he misspoke during that debate and should have used words that more closely aligned with the substance of the letter, which he said he stands by. The letter, as Damien Fisher reported for NHJournal, claimed that the FBI and Supreme Court ignored "election irregularities" in 2020.
I signed a letter ... saying that Trump won the election, and damn it, I stand by my letter.
For his part, Morse didn't attend the Government Integrity Project debate. While campaigning in Rochester, he affirmed the integrity of the 2020 election in New Hampshire but argued that it was OK for Republicans in the House and Senate to challenge electoral votes from Arizona and Pennsylvania, as David Weigel reported for The Washington Post.
Cash also a cause for concern
Aside from the messaging side of his electability, Bolduc's meager fundraising haul could pose a problem as well, leaving his campaign at a significant resource disadvantage compared to Hassan.
As of Aug. 24, Bolduc had raised less than $600,000 and had about $84,000 cash on hand, according to his filings with the Federal Election Commission. That's less than each of the four other major GOP candidates in this race, including those who have polled in the single digits. Morse, meanwhile, had raised nearly $1.6 million, with about $582,000 cash on hand, according to his FEC filings.
By contrast, Hassan had reportedly raised nearly $31.3 million and held a formidable war chest of about $7.3 million cash on hand, according to her FEC filings.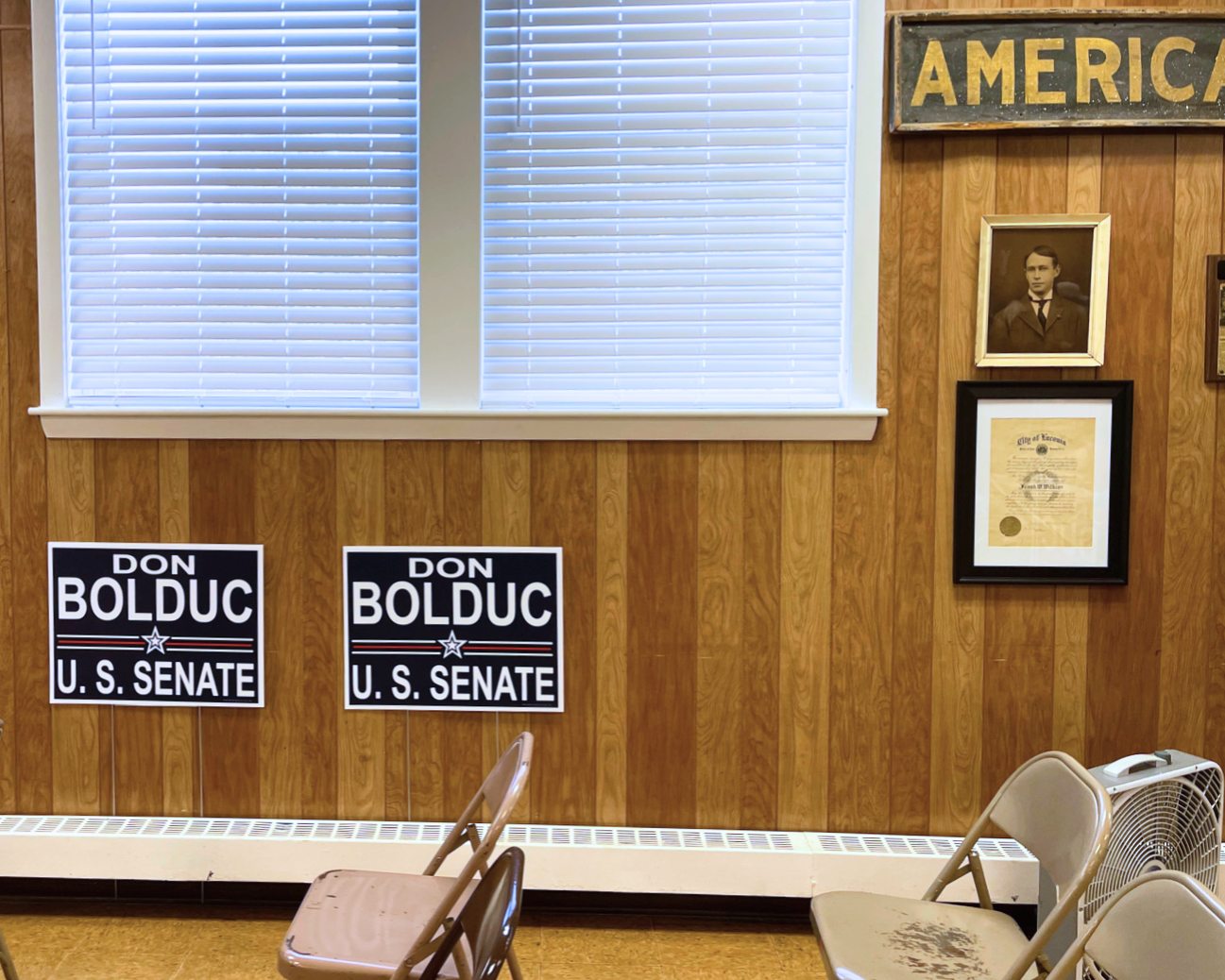 The five major GOP candidates for U.S. Senate are Bolduc, Morse, Londonderry Town Manager Kevin Smith, cryptocurrency entrepreneur Bruce Fenton and author and academic Vikram Mansharamani.
Analysts with Cook Political Report, Inside Elections and Sabato's Crystal Ball all have said the odds currently lean or tilt in Hassan's favor – though some have said the general election could become more competitive if Morse, not Bolduc, wins the GOP primary.
---
More reading for #nhsen nerds:
---
---
Heated rhetoric in NH01 race
As voters prepare to decide which Republican candidate will face Rep. Chris Pappas in the general election, the Democratic incumbent is preparing his case for reelection and portraying himself as a moderate choice.
The five major candidates in the GOP primary for NH01 are Matt Mowers, Karoline Leavitt, Gail Huff Brown, Tim Baxter and Russell Prescott. Three seem poised to capture a significant share of the primary vote: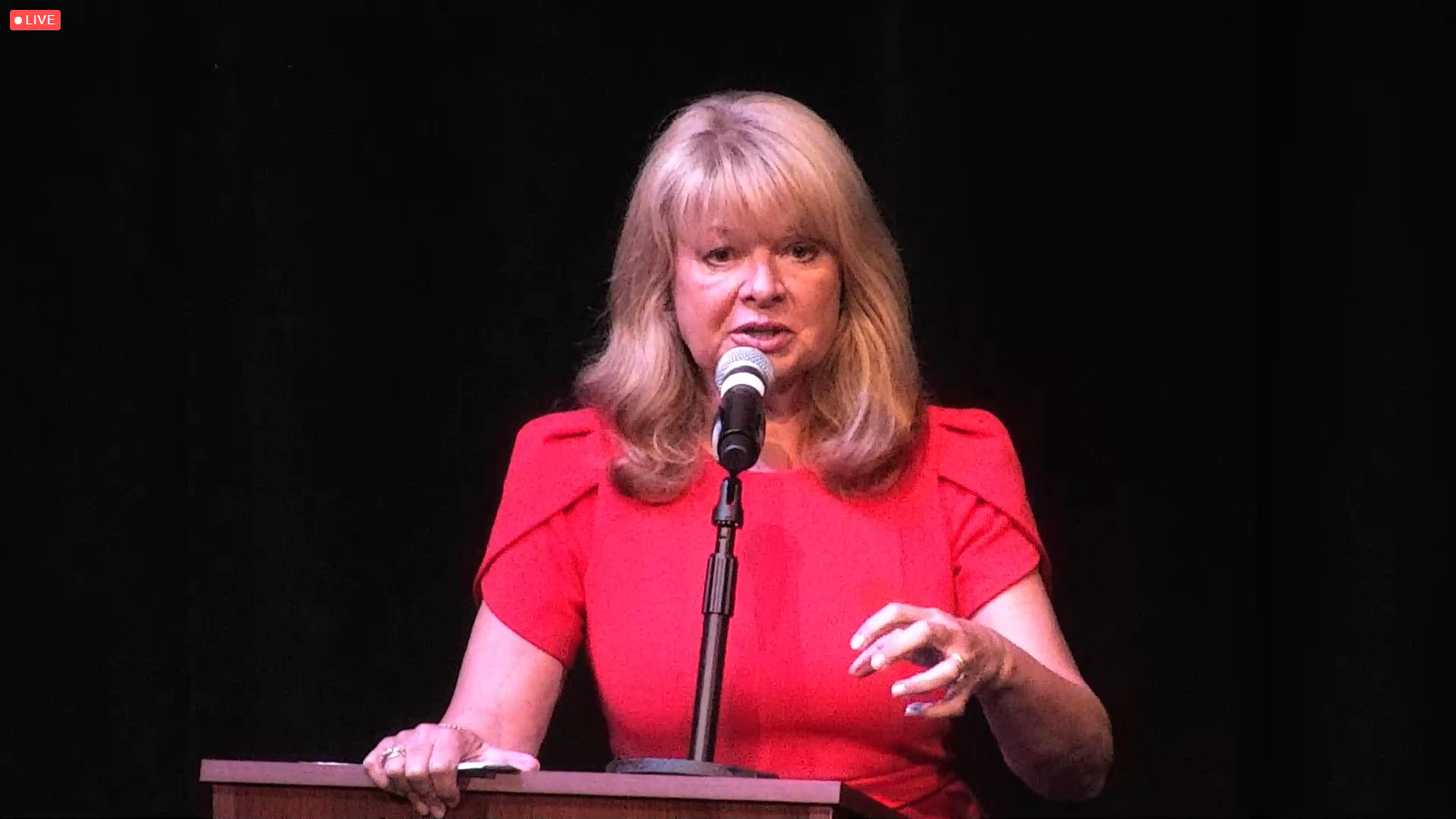 During a debate at New England College in Henniker, Huff Brown delivered a memorable moment that could illustrate why her campaign has gained steam. After a heated exchange between Mowers, who is 33, and Leavitt, who is 25, Huff Brown, who is 60, paused and let out a sigh. "We've got enough kids in Washington," she said. "Let's send an adult."
Chris Pappas sees 'extremists on both sides'
With polarization high nationwide, you don't have to look through too many political ads these days to find the word "extremist" thrown back and forth. It appeared in a recent Team Pappas message about the GOP dignitaries campaigning alongside Leavitt.
The message called Sen. Ted Cruz, R-TX, a "far-right senator" and Rep. Lauren Boebert, R-CO, a "MAGA extremist." It also referred to Leavitt as "one of Chris's extreme opponents" and alluded to Cruz and Boebert having "extremist colleagues" in Congress.
Cruz stumped for Leavitt last week, and Boebert and Rep. Byron Donalds, R-FL, are slated to appear Monday evening with Leavitt for a gun shoot and book signing event in Litchfield.
For her part, Leavitt has peppered Pappas with fiery rhetoric of her own, claiming there's a "Biden/Pelosi socialist takeover of our economy & energy" and that Pappas supports it. Pappas merely pretends to be bipartisan, she's said.  
Granite Memo caught up with Pappas on Saturday in Dover, where he and Sen. Maggie Hassan met with Democratic supporters to kick off a canvassing event. Here's what he had to say about the "extremist" voices he sees not only on the right but on the left as well.
Q&A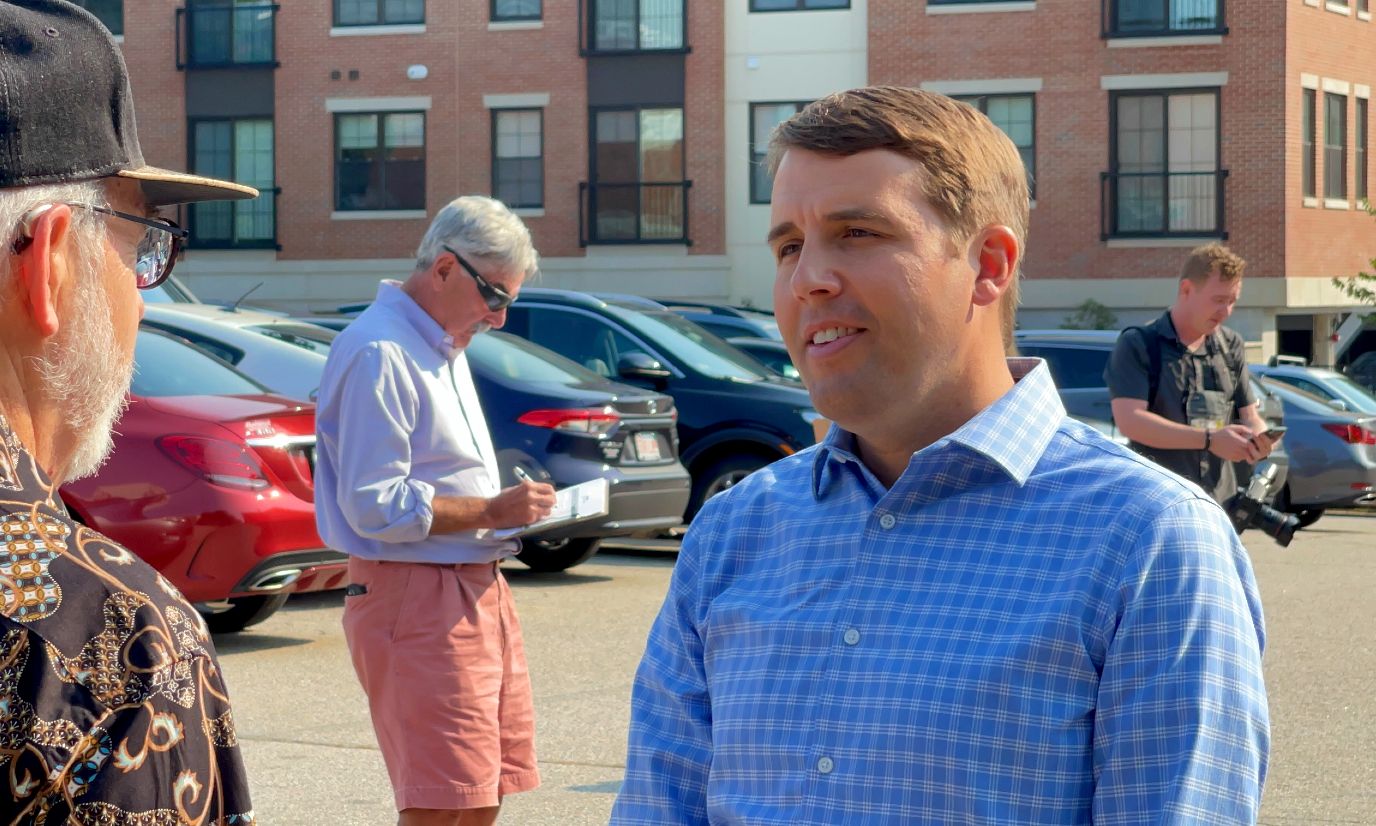 Question: Rep. Lauren Boebert, R-CO, is campaigning on Monday with Karoline Leavitt. Your team put out a statement calling Boebert an "extremist."  How do you collaborate on Capitol Hill with Republicans you describe as "extremist"?
Pappas: "Well, she's not someone who's a serious legislator who I think you can really work with on the issues of the day. But there are plenty of Republicans that I work with on a regular basis. I'm a part of the bipartisan Problem Solvers Caucus, serve on the transportation and veterans committees, and specifically, you know, in terms of our work for veterans, I work with a number of Republicans who are all across the map, ideologically speaking. It's about putting the needs of veterans here first.
"So we'll always find those partners, and continue to work on the issues. And, look, there are extreme voices in the Republican Party. I think we shouldn't deny it. People here see it, and New Hampshire is a state that is a very purple state. They like folks who are pragmatic. And I think when you bring someone like that to town, that's not someone who's pragmatic, who's, you know, you're really going to be able to work with."
Question: Do you see "extremists" in the Democratic Party as well?
Pappas: "Look, there are people in the Democratic Party that said, 'defund the police,' and I've been very clear about how I oppose that point of view. We've been fighting for more funding for local law enforcement, and hopefully we can get some legislation to the floor this fall that will do that. So there are extremists on both sides.
"And it's funny. I was talking to a Republican business owner a few weeks ago, and he said, you know, if we could just get the 10% of folks on the far left and the 10% of folks on the far right and push them to the side, we could really make a lot more progress in this country. And, you know, I think there's something to what he was saying there. We've got to focus on how we can come together, put national interests first, and make some things happen. I think we have had some really terrific bipartisan accomplishments. We need more of that in the country."
---
More #nh01 reading:
---
Reading notes
One candidate in GOP primary for NH02 signals support for federal law to tighten abortion restrictions. During a televised debate, Bob Burns said he would ban abortions once there is a fetal heartbeat. He rejected the idea that this question should be left up to each state to decide. George Hansel said he is "pro-choice" but opposes "late-term abortions," with some exceptions. He said his views align fairly closely with the NH law. Lily Tang Williams said she opposes abortion but believes the matter is best left for states to decide. (Kevin Landrigan for Union Leader) #nh02
NH Secretary of State David Scanlan predicts state primary voter turnout. Scanlan said he expects 149,000 voters in the Republican primary and 121,000 voters in the Democratic primary. That would equal about 31% of the state's 869,863 registered voters. As of Aug. 30, the state had 263,934 registered Republicans, 273,921 registered Democrats, and 332,008 independents (who can vote in either party's primary). #voting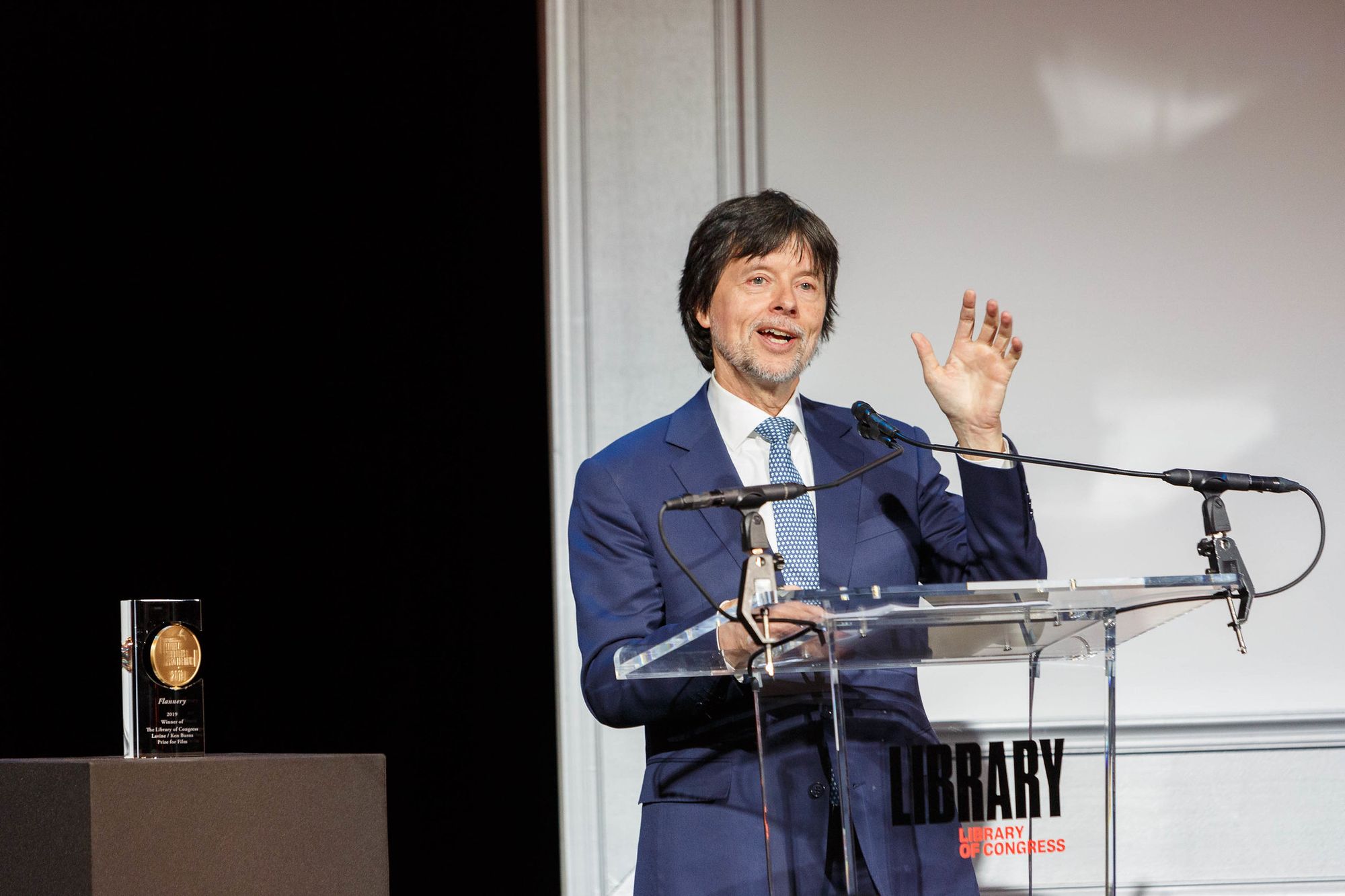 State could spur new mental health hospital development with up to $15 million in federal funds. "The Joint Legislative Fiscal Committee approved funding for the new proposal Friday. It will also require Executive Council sign-off" (Paul Cuno-Booth for NHPR). "The money would be used for both construction of the building and for a contract guaranteeing care over time" (Paula Tracy for InDepthNH). #nhleg #nhgov
Conservative group attacks Sununu with ad campaign ahead of GOP gubernatorial primary. Cornerstone Action sent a mailer accusing the governor of lying about an abortion-related policy. "At issue is a promise Sununu made during his first bid for governor (to) support repealing the state's 'buffer zone' law restricting protests around abortion clinics." There's also a digital video ad. (Michael Graham for NHJournal) #nhgov
More headlines:
---
Calendar lookahead
Monday, Sept. 12
5:30 p.m. – Gun shoot and book signing: Freedom Caucus Rep. Lauren Boebert, R-CO, and Rep. Byron Donalds, R-FL, to stump with NH01 candidate Karoline Leavitt. (Event details)
Tuesday, Sept. 13
State primary election – Voting throughout the day, candidates hosting victory parties in the evening.
Wednesday, Sept. 14
1 p.m. – Federal court argument expected in "banned concepts" case.  (Case summary from ACLU of NH)
4 p.m. – Conservation talk titled "Changemakers: Leaders Who Slayed Goliath" in Kensington (Event details)
5:30 p.m. – Female Disruptors! Meet & greet with Mindi Messmer in Manchester (Event details)
6 p.m. – Reception for GOP nominee for U.S. Senate. House party in Wilton. (Event info) Be on the lookout for possible visit by former VP Mike Pence.
Thursday, Sept. 15
8 a.m. – NH GOP Unity Breakfast in Concord. (Ticketed event)
Veto day – Lawmakers will return to the State House to decide whether to override Gov. Chris Sununu's eight vetoes.
10 a.m. – NH Dems "On To Victory!" unity rally in Concord. Short rally and remarks outside the Legislative Office Building (33 N. State St.) to celebrate Democrats unifying around a shared vision.
---